Pharmaceutical excipient for instant-release tablet coatings approved in USA
FDA authorizes use of Kollicoat® IR
Ludwigshafen

, (PresseBox) -
The US Food and Drug Administration (FDA) has approved the use of the pharmaceutical excipient Kollicoat IR for instant-release tablet coatings. The decision was made following the registration of Ibuprofen tablets coated with Kollicoat IR in an abbreviated application process (ANDA 75-661). It was the first time a regulatory safety evaluation of the new polyvinyl alcohol-polyethylene glycol graft copolymer was carried out in the USA. Both the functionality and safety of Kollicoat IR received a positive assessment.

"Kollicoat IR allows manufacturers to benefit from more robust, much shorter production processes, which means they end up saving costs as well", says Inge Rademacher, product manager responsible for the excipient at BASF. The reason is that Kollicoat IR dissolves exceptionally rapidly and well in water. Because of its low viscosity, the Kollicoat IR solution can be sprayed on to the tablets with a high polymer and color pigment content. Film coatings based on Kollicoat IR are also extremely flexible and do not require additional plasticizers. The considerable disadvantages of using conventional polymers are now a thing of the past.

"But in addition to having advantages for the manufacturer, Kollicoat IR also benefits the patient," continues Inge Rademacher. For example, a particular film coating of the Kollicoat IR range masks the bitter taste or unpleasant odor of active pharmaceutical ingredients. Kollicoat IR also ensures that the tablets are much more convenient to take, because Kollicoat IR-coated tablets have a very smooth surface that makes them much easier to swallow.

Medicinal products containing Kollicoat IR have been approved in Germany since 2005 and in France, the UK, Spain and Portugal since May 2007. A draft monograph for the European Pharmacopoeia will appear in PharmEuropa Vol. 20/3 2008. Kollicoat IR has been registered in Japan since August 2007.

Kollicoat IR is manufactured by BASF in Germany according to cGMP guidelines and marketed worldwide.

About the business unit Pharma Ingredients & Services BASF produces and markets a broad range of active ingredients and excipients, as well as exclusive synthesis services for the pharmaceutical industry. These products are made using the latest technologies, to the highest quality standards and in compliance with cGMP guidelines.

Further information can be found at. www.pharma-ingredients.basf.com
BASF AG
BASF is the world's leading chemical company: The Chemical Company. Its portfolio ranges from oil and gas to chemicals, plastics, performance products, agricultural products and fine chemicals. As a reliable partner BASF helps its customers in virtually all industries to be more successful. With its high-value products and intelligent solutions, BASF plays an important role in finding answers to global challenges such as climate protection, energy efficiency, nutrition and mobility. BASF has more than 95,000 employees and posted sales of almost €58 billion in 2007. Further information on BASF is available on the Internet at www.basf.com.
Press releases you might also be interested in
Weitere Informationen zum Thema "Medizintechnik":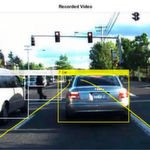 Neue Tools für Deep Learning und autonomes Fahren
Ma­thWorks stellt Re­lea­se 2018a (R2018a) mit ei­ner Rei­he neu­er Funk­tio­nen in MAT­LAB und Si­mu­link vor. Dar­un­ter fal­len u.a. die Pre­dic­ti­ve Main­tenan­ce Tool­box zum Ent­wer­fen und Tes­ten von Al­go­rith­men für die Zu­stands­über­wa­chung und Pre­dic­ti­ve Main­tenan­ce und das Ve­hi­c­le Dy­na­mics Block­set für die Mo­del­lie­rung und Si­mu­la­ti­on von Fahr­zeug­dy­na­mik in ei­ner vir­tu­el­len 3D-Um­ge­bung.
Weiterlesen