AVONTEC announce results of a multiple dose clinical proof of concept study with its drug candidate AVT-01 decoy ODN in asthmatic patients
Martinsried/Munich

, (PresseBox) -
AVONTEC GmbH, a privately held biopharmaceutical company dedicated to the development of novel therapies for chronic inflammatory diseases, today announced the results of a multiple dose, double-blind, randomized, placebo-controlled, multicenter, multinational, unbalanced, parallel-group comparison study with its lead drug candidate AVT-01 decoy oligonucleotide (AVT-01 decoy ODN) in asthmatic patients. In this study, the excellent safety profile of AVT-01 decoy ODN was again confirmed. However, efficacy (statistical significant reduction of airway hyper-responsiveness) as seen before in a single dose randomized, double-blind, placebo-controlled, monocenter cross-over pilot phase IIa study with AVT-01 decoy ODN could not be confirmed.

AVONTEC s multiple dose phase IIa study was a once daily treatment of AVT-01 on seven consecutive days. The study population comprised 33 male moderate asthmatics treated with AVT-01 decoy ODN and 15 male moderate asthmatics treated with placebo. The study was conducted in two Romanian and one English centers. Primary clinical endpoint was the reduction of bronchial hyperresponsiveness after methacholine challenge measured as the calculated PC20 difference between day 7 and day 0. Secondary efficacy endpoint was the reduction of bronchial hyperresponsiveness after methacholine challenge on treatment day 3.

While there was a trend, yet not a significant difference on day 3 between the AVT-01 decoy ODN and the placebo group, this difference was diminished on day 7 due to an unusually high effect on day 7 in the placebo group. Furthermore, there was an unusual high standard deviation of the primary efficacy criterion, which profoundly reduced the power of this multiple dose phase IIa study. Therefore, the chance to detect a real treatment effect was substantially reduced in this study.

Dr. Thomas Schulze, CEO of AVONTEC commented: "The results of this study are clearly disappointing. The study showed an exceptionally high variability of the primary efficacy criterion leading to a profound reduction of the statistical power. Therefore, we cannot conclude whether the treatment with AVT-01 decoy ODN was effective or not. However, the analysis of the complete data set helps us to further shape and follow through our clinical asthma development program."

About AVT-01 decoy ODN
AVT-01 decoy ODN contains a short, double-stranded oligonucleotide "decoy" that effectively inhibits STAT-1, a transcription factor shown to be strongly involved in the regulation of chronic inflammation. AVT-01 decoy ODN reduced inflammation in numerous pharmacological animal models. In pilot clinical studies this drug candidate showed an excellent safety profile and had demonstrable effects on relevant endpoints. Single doses of AVT-01 decoy ODN attenuated bronchial hyperresponsiveness in humans in a pilot clinical trial in asthmatic patients.

About asthma
Asthma, one of the most common diseases in developed countries, is an inflammatory disease of the conducting airways characterized by bronchial edema, bronchial hyperresponsiveness and reversible airway obstruction. In mild to moderate disease, standard therapies such as short-acting beta-agonists and topical or systemic corticosteroids are very effective. However, in severe asthma, which affects only five to ten per cent of the asthma population but accounts for up to 50 per cent of the total treatment costs, inflammation and clinical symptoms are under poor control. Patients suffering from severe asthma have the highest morbidity and mortality, indicating an important unmet medical need.
Avontec GmbH
AVONTEC is a biopharmaceutical company specialized in the development of novel nucleic acid based therapeutic treatments targeting transcription factors. Transcription factors are the master switches of gene regulation, able to turn genes on and off with exquisite sensitivity. The molecules developed at AVONTEC are designed to specifically attenuate abnormal transcription factor signaling, thereby normalizing the underlying cause of the disease. AVONTEC develops these decoy ODNs as therapeutic agents to treat chronic inflammation. AVONTEC's lead programs, AVT 01 in asthma and AVT 02 in inflammatory skin diseases, have been successfully advanced into Phase IIa clinical trials that are expected to be completed within 2008. In addition, there are several candidates in the pipeline based on AVONTEC's core decoy technology. AVONTEC operates based on a lean business model with a seasoned management team experienced in clinical development.
Press releases you might also be interested in
Weitere Informationen zum Thema "Medizintechnik":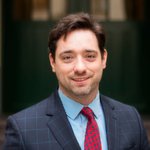 Macht Alexa for Business HR-Manager überflüssig?
Bei rund 1,8 Mil­lio­nen Nut­zern ist Ama­zon Ale­xa be­reits im pri­va­ten Um­feld als di­gi­ta­le As­sis­ten­tin im Ein­satz. Im Büro ist das noch Zu­kunfts­mu­sik. Ale­xa for Bu­si­ness könn­te das än­dern – und mög­li­cher­wei­se auch die Per­so­nal­ab­tei­lun­gen re­vo­lu­tio­nie­ren.
Weiterlesen