Avago Technologies Adds Miniature Surface Mount Ambient Light Photo Sensor for Use in Portable Electronic Devices
Low Cost Sensor Controls Display Backlighting in Mobile Phones, PDAs, and other Portable Devices to Help Extend Battery Life
Böblingen

, (PresseBox) -
Avago Technologies today announced a new low cost miniature surface mount ambient light photo sensor for controlling display backlighting in a wide range of portable electronic applications. Avago's APDS-9008, which is designed to approximate the spectral response curve of the human eye, helps to significantly reduce power consumption to extend battery life in mobile phones, PDAs, notebook computers, TVs, video and digital still cameras. Avago is a leading supplier of analog interface components for communications, industrial and consumer applications.

The APDS-9008 is an analog-output ambient light photo sensor that comes in a lead-free miniature chipLED surface mount package. This new sensor from Avago offers a wide voltage range from as low as 1.6 volts up to a maximum of 5.5 volts and incorporates a spectrally suited photo sensor, which provides excellent responsivity. It targets designers of applications that require the measurement of ambient light to control display backlighting power consumption. Moreover, applications such as mobile phones and PDAs that draw heavy current for backlit LCD displays will benefit from incorporating this surface mount ambient light sensor into their designs.

The APDS-9008 is a pin-to-pin compatible alternative to Avago's APDS-9005 and provides designers with a miniature low-cost ambient light sensor that can work at a much lower Vcc of 1.6V.

Key Features

-Superior responsivity

-Miniature chipLED surface mount package: 0.55 mm (H) by 1.60 mm (W) by 1.50 mm (D)

-Low sensitivity variation across a variety of light sources

-Operating temperature: -40 to +85 degrees C

-Vcc supply: from 1.6V up to 5.5V

-Output linearity across a wide illumination range

-High output saturation voltage

-Pb-free and RoHS compliant

Availability

Samples and production quantities are available now through Avago's direct sales channel and worldwide distribution partners.

Avago's Sensor Products

Avago Technologies offers industry-leading cost effective sensor solutions, which help ensure customers achieve maximum application performance and realize the benefits of faster time-to-market and a reduction in system cost. Catering to both current and emerging applications, Avago's diverse range of precision sensors (proximity and ambient light sensors) help to significantly improve the user interface in office, industrial, home, financial and entertainment-based systems, as well as provide the best on-time delivery in the industry. More information is available at www.avagotech.com/sensors.
Avago Technologies Europe
Avago Technologies ist ein führender Hersteller von innovativen Halbleiterlösungen für moderne Kommunikations-, sowie Industrie- und kommerzielle Applikationen. Das Unternehmen stellt ein breites Spektrum von analogen, mixed-signal sowie optoelektronischen Bauteilen und Subsystemen für mehr als 40.000 Kunden her. Dabei konzentriert es sich auf den erfolgreichen Einsatz seiner Kernkompetenzen im Bereich der III-V Verbundstoff- und Silizium-Halbleiterentwicklung. Unterstützt von einem erfahrenen Kundendienst bedient das Unternehmen vier unterschiedliche Endkunden-Märkte: Industrie und Automobil, Kabelnetzwerke, kabellose Kommunikation sowie Computerzubehör. Avago beschäftigt Mitarbeiter in der ganzen Welt und seine Geschichte der technischen Innovation reicht über 40 Jahre zu den Wurzeln von Agilent/Hewlett Packard zurück. Informationen über Avago finden Sie im WEB unter http://www.avagotech.com/.
Press releases you might also be interested in
Weitere Informationen zum Thema "Elektrotechnik":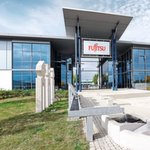 Die Smarte Fabrik von Fujitsu, die im Kundentakt atmet
Was pas­siert, wenn Qua­li­tät "Ma­de in Ger­many" mit ja­pa­ni­schem Know-how kom­bi­niert wird? Es ent­steht der Qua­li­täts­stand­ort von Fu­jit­su in Augs­burg. Mit sei­ner "Smart Facto­ry" kann das Un­ter­neh­men je­der­zeit in­di­vi­du­el­le Kun­den­an­fra­gen be­darfs­ge­recht er­fül­len.
Weiterlesen