Always at the right temperature: Protective enclosures with Peltier temperature controller extend cameras' application range
Karlsruhe

, (PresseBox) -
In addition to a modular water cooling system for indoor use in industrial applications and a controlled heating system, autoVimation presents the Turtle series of stainless steel enclosures with a Peltier temperature controller for cameras at this year's VISION exhibition in Stuttgart, Germany. Available in two sizes, the Peltier enclosures enable users to operate cameras even at extreme temperatures in outdoor applications. This was accomplished by reducing the size of thermoelectric heating/cooling units, which are already well-established as temperature controllers for switching cabinets. Formerly as large as an A4 sheet of paper, the Peltier units now fit into the palm of a hand. They have been adapted for outdoor use, and can even use solar cells as a voltage source in autonomous installations. The Peltier temperature controller automatically switches between cooling and heating operation, which is especially beneficial in desert areas with high temperature differences between day and night. An integrated control unit allows users to easily program thresholds for heating and cooling operation. The camera temperature is monitored constantly. If it exceeds the permitted range, e.g. in case of a malfunction, the control unit will shut down the camera, protecting it from damage.

The Turtle S model has an inside length of 165 mm and is suitable for cameras with lenses measuring up to 120 mm. Equipped with a dome glass front lid for use with fisheye lenses, it provides a cooling power of 45 W and a heating power of 70 W. With an inside length of 335 mm, the Turtle L model is suitable for larger camera and lens combinations up to 250 mm in length with a maximum cross section of 62 x 62 mm. Providing a switchable cooling power of 30 or 60 W and a heating power of 90 W, it is available with a scratch-proof Germanium window e.g. for use with thermal imaging cameras. Typical applications for both models are tasks in the solar industry, surveillance technology, and astronomy.
autoVimation Peter Neuhaus
Established in 2008, Karlsruhe-based autoVimation was founded by Peter Neuhaus to provide solutions for easier installation and adjustment of image processing components. The company has developed a modular construction kit that simplifies the connection of all required components, which does away with costly and time-consuming manufacturing of dedicated mounting brackets. The product portfolio also includes compact, easy-to-integrate enclosures that provide optimal protection for cameras and lenses in industrial applications, and ensure good heat dissipation. autoVimation supplies complete, ready-to-install mechanical solutions for cameras and light fittings, and enables the integration of special lenses, filters, light barriers, encoders, or other sensors. autoVimation's customers include renowned companies from various industry branches, such as the pharmaceutical and food industry, measuring technology, quality control, and security technology.
Press releases you might also be interested in
Weitere Informationen zum Thema "Produktionstechnik":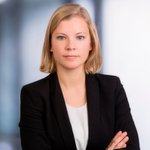 IDC stellt Smart-Cities-Prognosen vor
Im Rah­men der Fu­tu­re­s­ca­pe-Prog­no­sen ha­ben sich die Markt­for­scher von IDC auch dem The­ma Smart Ci­ties ge­wid­met. Sie ver­öf­f­ent­lich­ten die Top 10 der Vor­her­sa­gen, die sich im Zu­ge der Di­gi­ta­len Trans­for­ma­ti­on auf re­gio­na­le und lo­ka­le Be­hör­den aus­wir­ken wer­den.
Weiterlesen