AuraPortal Creates AuraPortal Cloud to Offer IaaS and SaaS Services to any Organization
Valencia

, (PresseBox) -
AuraPortal Cloud Computing enables any entity to enjoy the benefits of the best Business Process Management (BPM) software, with the fastest and safest hardware, without any investment or maintenance worries and at a very affordable price.

AURA (www.auraportal.com), a global provider of Business Process Management (BPM) software, has announced the creation and launch of its sound Cloud Computing structure.

This will enable any type of organization, public or private, to undertake BPM implementation projects through the AuraPortal.(*) suite without the usual structure and investment concerns inherent in such projects, and with the software licenses included in the service.

(*).AuraPortal has been distinguished with great advantage over its competitors by Ovum in its Decision Matrix (2011) report and by other renowned analyst firms.

The idea of the Cloud is simple: It consists of adopting for the computing services the same model used in utilities services.

In the same way that an electricity user simply plugs in a cable to obtain power supply without bothering whatsoever about the cost and knowledge required to build and manage power plants and distribution grids, a company will be able to manage its processes with the AuraPortal BPM suite by simply connecting to Internet from any browser; and what is more, this allows complete mobility as AuraPortal can be accessed from any tablet or smartphone, without having to think about hardware or software requirements.

After several years of development and fine tuning, Cloud Computing is rapidly becoming the latest and unstoppable trend for the use of software applications, now that it is clear that the questions about access, security and reliability have been overcome.

Whatever the level of service, the user does not have to invest in hardware or software, AuraPortal handles all the necessary investments.

What the top experts say about AuraPortal BPMS

OVUM:
In the "Product Quality" category, AuraPortal has obtained the highest score (9 points), situating itself clearly above the next best vendor on a scale of 1 to 10.
(Decision Matrix on BPM Vendors 2011, OVUM)

TEC:
"With a dominant placement in nearly all areas of the BPM module, AuraPortal BPMS is well positioned as one of the leaders within the BPM space according to all standards provided by TEC".
(TEC Technology Evaluation Centers 2013)

Gartner:
"AuraPortal is the example of next-generation BPMS".
(MQ 2007-2009)

BPTrends:
"AuraPortal is one of the most complete and advanced BPMS solutions on the market backed up by a financially strong company with a large number of satisfied customers of all sizes that have been working with the product for several years".
(BPMS Report 2010)

IDC:
"In Customer references, AuraPortal has a strong ease of implementation and ease of use from both IT and business user perspectives".
(MarketScape 2011)

Bloor:
"For what you get, AuraPortal is really good value for money with a very low maintenance percentage".
(Bloor 2011)
AuraPortal
www.auraportal.com

AURA is a global BPM (Business Process Management) software provider delivering a solution that creates, without the need of IT programming, Business Process Workflow Execution Models. AuraPortal is 100% Web-based, and is complementary to existing ERP and CRM systems.

AURA has a presence in 40 countries with more than 300 customers including, among others: Walmart, Toyota, General Motors, Pemex (Petroleos Mexicanos), Carrefour, ArcelorMittal, PepsiCo, Coca-Cola, Danone, INCAE, Kimberly-Clark, Yamaha,Royal KPN, Bristol-Myers Squibb, etc., as well as many Government Agencies and Departments in several countries. All of these customers benefit from maintenance contracts.

Its headquarters are in Europe (Spain and Holland) with an executive branch in North America (Florida). It also has offices in several countries and a vast network of partners who locally attend customers throughout the world.


Press releases you might also be interested in
Weitere Informationen zum Thema "Software":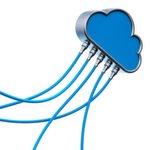 Cloud Connect Direct: BT und IBM verbinden sich
Der TK-Kon­zern BT und der IT-Kon­zern IBM ar­bei­ten in Sa­chen Cloud zu­sam­men. Via "Cloud Connect Di­rect for IB­M" bin­det BT sei­ne Kun­den an die IBM-Cloud an.
Weiterlesen