World Economic Forum drives Audi
No barriers for clean fleet
Ingolstadt/Davos,

, (PresseBox) -
.
- Audi fleet qualifies for "Towards a Greener Davos" concept
- New Audi A8 and the Audi e-tron electric concept car in Davos
- Audi and Volkswagen provide more than 270 cars for the World Economic Forum

It is harder than ever to pass through the checkpoints at the 40th World Economic Forum (WEF) being held in Davos, Switzerland, from January 27 - 31. Only cars with a "Green Eco" sticker are allowed to pass. To get the sticker, a vehicle may not consume more than nine liters of fuel per 100 kilometers (26.13 US mpg) nor emit more than 230 grams of CO2 per kilometer (370.15 g/mile). The Audi fleet satisfies these criteria and thus can drive into downtown Davos. Together, Audi and Volkswagen are providing more than 270 vehicles so that delegates can reach the World Economic Forum quickly and safely. With an average fuel consumption of 8.5 liters of diesel per 100 kilometers (27.67 US mpg) and CO2 emissions of 224 grams per kilometer (360.49 g/mile), the 86 Audi A8L 3.0 TDI sedans being used to provide comfortable chauffeur service for the more than 500 VIPs are a particular highlight.

Audi is also offering a varied program to visitors of the World Economic Forum. The new Audi A8 and Audi e-tron electric concept car are on display in the mobile Audi Terminal at Lake Davos. Both cars have come directly from the major North American auto shows in Detroit and Los Angeles, where Audi won not only the "Green Car of the Year" award for the Audi A3 TDI with clean diesel technology, but also the coveted "Award for Design Excellence" for the A8. Those not having time to visit the Audi Terminal can also experience the new A8 in the Audi tent in front of the Hotel Steigenberger Belvédère.

World Economic Forum participants can also test and improve their driving skills in extreme conditions next to the Audi Terminal. The instructors from the Audi driving experience are waiting on the layer of ice and snow covering Lake Davos with twelve Audi A5 3.2 FSI quattro models, all in an appropriate Ice Silver metallic paint finish.

The chauffeur service for the guests in Davos is being provided with 86 Audi A8L 3.0 TDI sedans. Particularly high-ranking participants will arrive at the event site in one of twelve armored Audi A8L sedans. In addition, 80 Volkswagen Multivans and Caravelles are available.

Audi has provided an additional 70 vehicles to the Swiss police for the duration of the World Economic Forum. The police will deploy the 3.0 TDI quattro, 2.0 TDI quattro and 2.0 TFSI quattro versions of the Audi Q5. The organizers of this traditional event also have Audi vehicles at their disposal, including the Audi A6 Avant 2.7 and 3.0 TDI quattro.

More than 190 Audi vehicles have been provided for the event in Davos in total.

Audi has been the exclusive chauffeur partner of the World Economic Forum since 1987. Even after 23 years, the annual meeting of economics experts, politicians and scientists continues to offer the brand an excellent forum for showcasing its Vorsprung durch Technik.
Audi AG
AUDI AG sold around 950,000 cars in 2009. The Company posted revenue of €34.2 billion and profit before tax of €3.2 billion in 2008. Audi produces vehicles in Ingolstadt and Neckarsulm (Germany), Györ (Hungary), Changchun (China) and Brussels (Belgium). Aurangabad in India saw the start of CKD production of the Audi A6 at the end of 2007 and of the Audi A4 in early October 2008. The Company is active in more than 100 markets worldwide. AUDI AG's wholly owned subsidiaries include Automobili Lamborghini Holding S.p.A. in Sant'Agata Bolognese (Italy) and quattro GmbH in Neckarsulm. Audi currently employs around 58,000 people worldwide, including 46,500 in Germany. The brand with the four rings invests around €2 billion each year in order to sustain the Company's technological lead embodied in its "Vorsprung durch Technik" slogan. By 2015, Audi plans to significantly increase the number of models in its portfolio to 42. Audi celebrated its 100th birthday in 2009. The Company was founded by August Horch in Zwickau on July 16, 1909; he named it Audi after the Latin translation of his surname ("hark!").

AUDI AG will present the complete results for the 2009 business year at its Annual Press Conference on March 9, 2010 in Ingolstadt.
Press releases you might also be interested in
Weitere Informationen zum Thema "Fahrzeugbau / Automotive":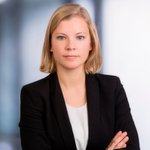 IDC stellt Smart-Cities-Prognosen vor
Im Rah­men der Fu­tu­re­s­ca­pe-Prog­no­sen ha­ben sich die Markt­for­scher von IDC auch dem The­ma Smart Ci­ties ge­wid­met. Sie ver­öf­f­ent­lich­ten die Top 10 der Vor­her­sa­gen, die sich im Zu­ge der Di­gi­ta­len Trans­for­ma­ti­on auf re­gio­na­le und lo­ka­le Be­hör­den aus­wir­ken wer­den.
Weiterlesen