ICI Selects AT&T For Enhanced Managed Security Services
London

, (PresseBox) -
AT&T Inc. (NYSE:T) announced today that ICI, one of the world's major coatings, adhesives, starch and synthetic polymers businesses, has selected AT&T to provide an enhanced level of managed security services across its global network. ICI is in the process of implementing AT&T's managed Web-filtering service as part of a companywide program designed to increase levels of security across the organization.

In addition to protecting users from accidentally visiting inappropriate Internet Web sites, AT&T's Web Security service will protect against any malware that users may catch from legitimate sites that have become corrupted. The service includes Web-filtering, virus-scanning and spyware-screening.

Paul Simmonds, global information security director at ICI, said: "ICI is taking a proactive approach to increase levels of network security across the organization globally. Once this initial phase of deployment is complete, we will be looking to extend the protection to laptop users working directly on the Internet."

AT&T has provided Multiprotocol Label Switching (MPLS)-based network services to ICI since 2003 and provides the company with an Internet-based Virtual Private Network (VPN) that connects 324 locations around the world. The agreement to provide enhanced managed security services is an extension of the relationship.

According to previously published research conducted by the Economist Intelligence Unit (EIU) for AT&T, network security is regarded by executives as the single most important attribute of their network, with the majority of executives believing that converged networks provide a better defense against IT security breaches. The findings are published in a white paper entitled "Network Security: Protecting Productivity" and can be downloaded from the AT&T Web site at: http://www.corp.att.com/emea/insights/whitepaper/network_security4.html.

Note: This AT&T release and other news announcements are available as part of an RSS feed at www.att.com/rss.

Technorati Tags: AT&T, Network Security, Internet Security

About ICI

ICI is one of the world's major coatings, adhesives, starch and synthetic polymers businesses. ICI products today include a wide range of industrial adhesives, specialty starches for the food industry, high performance polymers for personal care products, innovative adhesives for the electronics and packaging markets as well as a wide range of decorative coatings and specialty products for domestic use and the construction industry.
AT&T Deutschland GmbH
AT&T Inc. (NYSE:T) is a premier communications holding company. Its subsidiaries and affiliates, AT&T operating companies, are the providers of AT&T services in the United States and around the world. Among their offerings are the world's most advanced IP-based business communications services and the nation's leading wireless, high speed Internet access and voice services. In domestic markets, AT&T is known for the directory publishing and advertising sales leadership of its Yellow Pages and YELLOWPAGES.COM organizations, and the AT&T brand is licensed to innovators in such fields as communications equipment. As part of its three-screen integration strategy, AT&T is expanding its TV entertainment offerings. Additional information about AT&T Inc. and the products and services provided by AT&T subsidiaries and affiliates is available at http://www.att.com.
Press releases you might also be interested in
Weitere Informationen zum Thema "Security":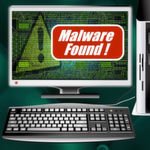 Ransomware-Risiken für Cloud-Lösungen
Über 60 Pro­zent der deut­schen Un­ter­neh­men wur­den 2017 Op­fer ei­ner Ran­som­wa­re-At­ta­cke und mehr als ein Drit­tel der be­trof­fe­nen Un­ter­neh­men zahl­te das Lö­se­geld um wie­der an ih­re ver­schlüs­sel­ten Da­ten zu kom­men. Die Hoff­nung, die­ser Weg sei ein­fa­cher und bil­li­ger als ent­sp­re­chen­de Si­cher­heits­vor­keh­run­gen ist in vie­len Fäl­len aber ein ris­kan­tes Spiel.
Weiterlesen