atsec information security and AppGate Network Security achieve Common Criteria evaluation of AppGate Security Server, Version 8.0.4
Stockholm, Sweden

, (PresseBox) -
atsec information security is proud to announce that AppGate Network Security, a leading provider of network security solutions, has achieved Common Criteria certification of the AppGate Security Server under the German BSI scheme.

The Common Criteria is an internationally recognized ISO standard(ISO/IEC15408) used by governments and other organizations to assess security and assurance of information technology products. The evaluation process undertaken by atsec information security provided an independent test of the AppGate Security Server against this rigorous standard.
The AppGate Security Server is an application gateway that unifies security elements such as authentication, authorization, encryption, access control, client control, monitoring, and reporting into one solution.

"Customers who buy AppGates security systems can rely on our products as trusted security solutions and can be assured that the company will be there to provide full support," says Göran Marby, CEO of AppGate. "One of the main reasons for us to go through this certification process is the demand from many of our customers in the defense industry, police force and government," Marby continues.
Staffan Persson, co-founder of atsec and Managing Director, atsec GmbH
(Munich) and atsec AB (Sweden) says, "We are proud that AppGate chose us for this evaluation. By this evaluation, we have again demonstrated that both development of high security products and Common Criteria evaluations are not limited to large corporations."

For further information, please check:
- www.appgate.com
- www.atsec.com
- www.commoncriteriaportal.org

About AppGate Network Security AB
In a world with fewer borders, the demand for network security changes from security at the perimeter, to security at the source. AppGate is the leader in this space, with a solution that protects applications, protects communication and secures end point devices. The AppGate solution supports all types of transmission, fixed, wireless and mobile and is easily integrated into any customer environment. AppGate has customers in 23 countries, many from market segments like defence, government and Fortune 500 companies.
atsec information security
atsec information security is an independent, standards-based information technology security services company that combines a business-oriented approach to information security with in-depth technical knowledge and global experience. atsec was founded in Munich(Germany) in 2000 and has extensive international operations with offices in the U.S., Germany and Sweden.

atsec offers evaluation and testing services leading to formal certification for IT security including evaluation under Common Criteria schemes in the U.S., Germany, and Sweden; cryptographic module and algorithm testing under the Cryptographic Module Validation Program of the National Institute of Standards and Technology (NIST) in the U.S.
and Communications Security Establishment Canada (CSEC) in Canada; and compliance validation to the Payment Card Industry (PCI) Data Security Standard.

atsec also offers secure code review, ISO/IEC 27001 ISMS consulting, and penetration testing and scanning services.

atsec works with leading global companies such as IBM, HP, Oracle, Cray, BMW, SGI, Vodafone, Swisscom, RWE, and Wincor-Nixdorf.
Press releases you might also be interested in
Weitere Informationen zum Thema "Sicherheit":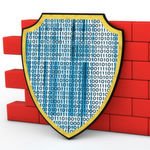 Grundlagen der Web Application Firewalls
Ei­ne Web Ap­p­li­ca­ti­on Fire­wall (WAF) über­wacht und schützt We­b­an­wen­dun­gen, die über das HTTP-Pro­to­koll ar­bei­ten. Ei­ne WAF ar­bei­tet re­gel­ba­siert, um An­griffs­ar­ten wie zum Bei­spiel Cross Si­te Scrip­ting (XSS), An­grif­fe oder SSL-In­jec­ti­ons ab­zu­weh­ren oder ak­tu­el­le Ap­p­li­ka­tio­nen vor neu ent­deck­ten Si­cher­heits­lü­cken mit­tels vir­tu­el­ler Pat­ches zu schüt­zen.
Weiterlesen