atsec Completes FIPS 140-2 Testing for MIIKOO at Security Level 3
Beijing, China

, (PresseBox) -
atsec information security is proud to announce that its customer, Pierson Capital Technology LLC (branded as "Pierson"), received a FIPS 140-2 validation certificate #1634 for their MIIKOO product.

The successful validation result is published on the Cryptographic Module Validation Program's (CMVP) official website at:
http://csrc.nist.gov/groups/STM/cmvp/validation.html

The security technology employed by the MIIKOO device was subjected to rigorous testing by atsec's Cryptographic and Security Testing (CST) laboratory and subsequently validated by the CMVP at the National Institute of Standards and Technology (NIST) in the U.S. and the Communications Security Establishment Canada (CSEC) in Canada. This deliberate and meticulous process resulted in the successful validation of Pierson's MIIKOO device, published as FIPS 140-2 certificate #1634.

Frank Psaila, Pierson's General Manager, commented, "This certification is a great achievement for Pierson Capital Technology and its dedicated team of engineers, setting an unprecedented record for the FIPS 140-2 validation, combining biometrics and token hardware, capable of working with both OTP and PKI technologies. Thanks to the expertise of both teams, we managed to succeed in a very reasonable time frame. This success will without doubt set new standards for remote authentication and its applicability, which is our main goal for this project."

Apostol Vassilev, atsec's CST Lab Manager, noted, "The combination of security technologies employed by the MIIKOO device presented a unique challenge for our lab and Pierson's engineering team to demonstrate compliance to FIPS 140-2 at Security Level 3. This project required understanding of not only a wide range of technologies, but equally as important, a knowledge of the FIPS 140-2 standard. The atsec testers had to explore the full breadth and depth of the FIPS 140-2 standard to demonstrate compliance at such a high security assurance level. I am very proud that the atsec CST Lab successfully completed this challenge, which shows the high professionalism and dedication of our staff. I also applaud Pierson's commitment to rigorous testing and validation under open international standards, such as FIPS 140-2."

The Federal Information Processing Standard (FIPS) 140-2 describes the U.S. and Canada's federal governments' requirements for IT products in sensitive, but unclassified use. FIPS 140-2 is published by the CMVP at NIST and CSEC. The compliance to the standard is mandatory for cryptographic products used by federal agencies in the U.S. and Canada.

For more information about the FIPS 140-2 standard, please visit our website at www.atsec.com and the NIST website at www.nist.gov

About Pierson

Pierson Capital Technology LLC is the technical division of the Pierson Capital Group, overseeing and managing the groups' technological projects. Pierson Capital Technology is also actively engaged as advisor, promoter, and an investor in various lucrative projects in a variety of industries, such as high technology start-ups, identity security, and banking solutions. MIIKOO is Pierson Capital Technology's main project, and is the result of years of research and development conducted by the technical team of the company in order to provide a unique and unparalleled identity recognition service for industries including financial services, insurance, and health care where identity theft is a major risk factor. MIIKOO provides a state of the art, fully integrated, 4-Factor Authentication platform intended for deployment into existing systems without additional changes to the existing infrastructure.
atsec information security
atsec information security is an independent, standards-based information technology security services company with offices in the U.S., Germany, Sweden, and China. atsec's services include formal laboratory testing and evaluation of information assurance (IA) and IA-enabled commercial off the shelf (COTS) information technology, as well as information security consultancy.

atsec offers evaluation and testing services leading to formal certification of information security technology, including evaluations under Common Criteria schemes in the U.S., Germany, and Sweden. In addition, the atsec U.S. organization operates a Cryptographic and Security Testing Laboratory accredited under the Cryptographic Module Validation and the Cryptographic Algorithm Validation Programs of the National Institute of Standards and Technology (NIST) in the U.S. and Communications Security Establishment Canada (CSEC) in Canada for validating cryptographic modules under the FIPS 140-2 standard. atsec is also an experienced Payment Card Industry (PCI) Security Standards Council Qualified Security Assessor (QSA), Approved Scanning Vendor (ASV), and Payment Application Qualified Security Assessor (PA-QSA) and accredited as a third-party auditor for the North American Security Products Organization (NASPO).

We work with leading global companies such as Apple, IBM, Hewlett-Packard, Samsung, Quantum Corporation, Red Hat and ZTE Corporation.

Press releases you might also be interested in
Weitere Informationen zum Thema "Sicherheit":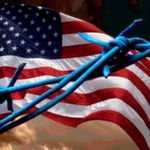 Der lange Arm der USA - Neues Cloud-Gesetz in Kraft
Seit dem 23 März gilt in den USA der "Cloud Ac­t". Das Ge­setz ver­schärft die bis­he­ri­ge Über­wa­chungs­pra­xis im Cloud Com­pu­ting. Be­trof­fe­ne Pro­vi­der und An­wen­der ha­ben we­ni­ger Rech­te.
Weiterlesen