Container Identification System Gassner (GWBIS 1.50) Achieves Common Criteria Certification
Munich, Germany

, (PresseBox) -
We are pleased to announce the successful Common Criteria certification for our Austrian customer Gassner Wiege- und Messtechnik GmbH. The certificate was issued by the German Federal Office for Information Security (Bundesamt für Sicherheit in der Informationstechnik, BSI). The Container Identification System GWBIS 1.50 was evaluated against Common Criteria Version 3.1 at EAL 1+ and is conformant to the WBIS Protection Profile issued by the German Association of Towns and Municipalities (Deutscher Städte- und Gemeindebund).

Common Criteria is the international standard for certifying that software technology conforms to agreed upon security requirements. This certification is internationally recognized under the Common Criteria Recognition Agreement (CCRA).

Michael Robrecht, deputy Common Criteria lab manager for atsec Germany, evaluated the product and said, "The project shows again the flexibility of the Common Criteria standard and its applicability to a vast array of products and systems. Congratulations to Gassner Wiege- und Messtechnik GmbH for the successful completion of their certification."

The Container Identification System uses Radio-Frequency Identification (RFID) technology to identify trash containers while they are being weighed. The resulting data - a combination if the ID and the content weight - is saved on the trash vehicle. At the end of a collection tour, the resulting data is transmitted to a software application for processing and invoicing. Security features of the system focus on data integrity, data loss, and creation of fake data sets during storage on the vehicle or during transmission.

You can view the certificate and security target at BSI's website:
https://www.bsi.bund.de/cln_156/ContentBSI/Themen/ZertifizierungundAkkreditierung/ZertifierungnachCCundITSEC/AktuellzuProduktzertifizierung/aktuellzertifikat.html
atsec information security
atsec information security (www.atsec.com) is an independent, standardsbased information technology security services company that combines a businessoriented approach to information security with indepth technical knowledge and global experience. atsec was founded in Munich, Germany in 2000 and has extensive international operations with offices in the U.S., Germany, Sweden, and China. atsec's service include formal laboratory testing and evaluation, independent testing and evaluation as well as information security consultancy.

atsec also offers evaluation and testing services leading to formal certification for IT security including evaluation under Common Criteria schemes in the U.S., Germany, and Sweden; This is supported by cryptographic module and algorithm testing under the Cryptographic Module Validation Program of the National Institute of Standards and Technology (NIST) in the U.S. and Communications Security Establishment Canada (CSEC) in Canada.

atsec works with such leading global companies as Apple, Cray, Hewlett-Packard, IBM, Microsoft, Oracle and Red Hat.
Press releases you might also be interested in
Weitere Informationen zum Thema "Sicherheit":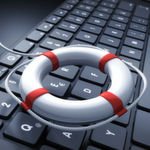 Mit Rettungs-CDs Viren entfernen und Daten retten
Ne­ben dem Ent­fer­nen von Vi­ren kön­nen Ret­tungs-CDs, wie der Na­me schon sagt, oft auch da­bei hel­fen Da­ten zu ret­ten. Auf der Ret­tungs-CD von Kas­pers­ky be­fin­den sich zum Bei­spiel auch Tools für das Ko­pie­ren von Da­tei­en. Aber auch an­de­re Her­s­tel­ler bie­ten sol­che Mög­lich­kei­ten. Je­der Ad­min soll­te ei­ne ak­tu­el­le Ver­si­on ei­ner Ret­tungs-CD in sei­ner Tool­box ha­ben.
Weiterlesen