Atollic announces Code Time RTOS support into TrueSTUDIO
Jönköping

, (PresseBox) -
Atollic® today announced that the Abassi RTOS from Code Time Technologies can be used with their award-winning integrated development environment TrueSTUDIO®. In addition, Atollic have added trial RTOS project code into their online example projects repository, TrueSTORE®, greatly simplifying getting started using the Abassi RTOS.

"In the past few years, microcontrollers have increased in performance at a remarkable pace yet memory and CPU utilization are still at a premium." comments Magnus Unemyr, Vice President of Sales and Marketing at Atollic. "Code Time Technologies have addressed the embedded industry's need for an extremely reliable, scalable and efficient real-time operating system. The result is a comprehensive and easy to use kernel that is both memory and CPU efficient. We're delighted that Abassi RTOS-based projects can now be developed with Atollic TrueSTUDIO, in addition to adding sample projects to our TrueSTORE repository."

"Having created the next generation of real-time kernel, that easily scales from basic 8-bit processors all the way to symmetric multicore configurations, we were looking for a forward-thinking tool chain partner. And we found that in Atollic. TrueSTUDIO is intuitive and efficient, and TrueSTORE is a perfect way to introduce our products to even more users," says Dr. Eric Verreault, Vice President of Engineering for Code Time Technologies, Inc.

Atollic TrueSTUDIO is a world-class development and debugging tool that offers a state-of-the-art editor, an optimizing C/C++ compiler and a multicore and multiprocessor aware debugger with real-time tracing. The tool suite delivers a leap in software development team collaboration and developer productivity, and offers advanced features including ARM build and debug tools and Serial Wire Viewer (SWV) tracing. Also available to ARM developers are Atollic's professional code-quality analysis and test-automation toolbox.

Complementing Atollic TrueSTUDIO are a family of code analysis and validation tools. Atollic TrueINSPECTOR® provides static source code analysis with MISRA®-C compliance checking and code metrics including code complexity measurements. Atollic TrueANALYZER® facilitates in-target test quality measurement using MC/DC-level coverage using dynamic execution flow analysis. Finally, Atollic TrueVERIFIER® provides an embedded test automation function using auto-generated and auto-executed unit test suites on the target board.

Atollic TrueSTORE is a repository of hundreds of free example projects that are available to suit many different microcontroller-based evaluation boards. Atollic TrueSTUDIO users will be able to quickly find the latest set of available projects on the Atollic TrueSTORE server, and download them into the active Atollic TrueSTUDIO workspace with just a single mouse-click. This greatly simplifies the development process and allows embedded designers to quickly select a desired project template and have it running on target hardware within minutes.

About Code Time Technologies
Code Time Technologies is a privately held company established with the single minded goal of designing, developing and distributing the next generation of real-time kernel, and innovative middleware solutions. Building on decades of experience in telecommunications, wireless and defense, and unencumbered by legacy restrictions, the result is a clean, easy to understand kernel, with a focus on performance and reliability.

The kernel is available on platforms ranging from basic 8-bit processors all the way to symmetric multicore configurations, and maintains MISRA-C:2004 and CMSIS-RTOS compliance.

For more information, please visit: www.code-time.com

Atollic, Atollic TrueSTUDIO, TrueINSPECTOR, TrueANALYZER and TrueVERIFIER are registered trademarks of Atollic AB. ARM and Cortex are trademarks or registered trademarks of ARM Ltd.

All other trademarks are the property of the respective owners.
Atollic AB
Atollic provides professional and highly integrated software development tools to the global embedded systems market. Atollic cooperates with many of the world's largest semiconductor manufacturers and has many partners in related fields. The company's products are distributed via an extensive international distributor network in over 30 countries. Atollic also offers expert software development services, primarily in the automotive, aerospace, defense, industrial and consumer markets. For more information on Atollic, please visit www.atollic.com.
Press releases you might also be interested in
Weitere Informationen zum Thema "Software":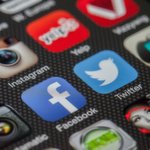 Warum User ihre Smartphone-Apps deinstallieren
Ob stö­ren­de Wer­bung, zu ho­her Spei­cher­be­darf oder ein­fach nur Des­in­ter­es­se: Die Grün­de für das De­in­stal­lie­ren ei­ner App kön­nen viel­fäl­tig sein. You­Gov hat in ei­ner Um­fra­ge die wich­tigs­ten Da­ten zu App-Nut­zung und -In­stal­la­tio­nen in Er­fah­rung ge­bracht.
Weiterlesen