First Solar, Inc. Successfully Completes The Atlas 25+® Testing Program
Mt. Prospect, IL

, (PresseBox) -
Atlas Material Testing Technology, LLC, the global leader in weathering technology and services, is pleased to announce that First Solar, Inc. has completed the rigorous Atlas 25+® Comprehensive PV Durability Testing program and received test result certification from Atlas' partner SGS, the world's leading inspection, verification, testing and certification company.

The Atlas 25+ protocol is a proprietary multi-dimensional durability test program designed to subject photovoltaic modules to the environmental degradation stresses, which can be expected over long-term service. It provides manufacturers with the data they need to demonstrate long-term durability and to support warranty and performance claims, while reducing the costs associated with aftermarket product failure.

The Atlas 25+ program exposes solar panels to a series of stresses, including UV-A/UV-B exposure, salt spray corrosion, condensing humidity, solar/thermal humidity cycle, solar/thermal humidity freeze cycle, Arizona and Florida solar tracking - including peak summer - and initial, final and multiple interval measurements. In order to receive SGS certification, modules are required to have less than 8% degradation over the testing period.

"As part of the Atlas 25+ independent testing program, solar panels are exposed to harsh weather conditions similar to those faced during their lifetime," said Richard Slomko, Director of Atlas' Weathering Services Group. "First Solar was able to achieve outstanding results with the Atlas 25+ program. We are extremely pleased that the world's leading thin-film PV manufacturer chose to utilize our unique PV durability testing program to confirm module suitability for long-term operation in the world's harshest climates."

"The value of our program to the industry can be measured by the growing list of leading module manufacturers that have sought our testing services," Slomko noted. "First Solar joins a prestigious group of PV industry leaders such as SunPower, LG and Suntech, which have passed the Atlas 25+ testing protocol and use the Atlas 25+ mark to promote the efficiency and durability of their PV modules."
ATLAS Material Testing Technology GmbH
Atlas is a recognized leader in material testing, offering a complete line of instruments and services for accelerated and natural weathering. In addition, the Atlas Consulting Group helps clients from various industries, including photovoltaics, coatings, plastics, textiles, automotive and cosmetics, to develop the best weathering processes for their products.

Atlas is a unit of AMETEK Measurement & Calibration Technologies, a division within AMETEK's Electronic Instruments Group, a recognized leader in advanced monitoring, testing, calibration and display instruments. AMETEK, Inc. is a global leader in electronic instruments and electromechanical devices.

Atlas Material Testing Technology is ISO 17025 and ISO 9001:2008 registered. Atlas products are designed and manufactured to conform to international, national and industry standard test methods including ISO, ASTM, DIN, JIS and numerous others.










Press releases you might also be interested in
Weitere Informationen zum Thema "Produktionstechnik":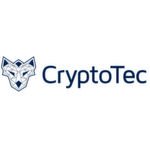 Cryptotec überwacht Lieferkette in Echtzeit
Über neue GSM-Sen­so­ren und Block­chain-Tech­no­lo­gie er­mög­licht Cryp­to­tec die Über­wa­chung von Pro­duk­ten wäh­rend der ge­sam­ten Lie­fer­ket­te. Die In­for­ma­tio­nen im Track-&-Tra­ce-Sys­tem wer­den da­bei in Echt­zeit über­tra­gen.
Weiterlesen