Research shows incompetent interviewing skills blamed for poor employee performance and bottom line results
Godalming ,Surrey, UK

, (PresseBox) -
.
- 74% of people within business use poor interviewing techniques
- 35% of poor interviewing techniques result in poor performance in employees
- 24% believe it affects bottom line
- 33% of interviewers are poorly trained
- 25% of interviewers spend more than 40 minutes preparing for an interview

A new survey of UK heads of HR shows that 74% believe people in their organisations use poor interviewing techniques, resulting in inadequate employee performance that affects the bottom line. The survey, conducted for A&DC, shows that bad interviewing techniques have major consequences on business results, including 35% of respondents stating it shows in poor employee performance and most notably, 24% judging that it affects the bottom line. A&DC has created CBI-Smart, an online tool that enables all interviewers, trained or not, to quickly, easily and inexpensively use competency based interview (CBI) techniques to more than double their chances of hiring the right people first time.

A&DC's survey also shows the amount of time it takes for HR people to prepare fully for each interview; 70% of HR managers take at least 20 minutes, while 25% spend over 40 minutes creating a series of comprehensive questions.

A third of the respondents believe that the main barrier to making reliable and consistent selection decisions is simply down to poorly trained interviewers. Seventeen percent state that a lack of time is a barrier to making the right decisions every time. Only 16% of respondents thought that most (81% or more) of the people in their organisation interviewed well, ie consistently and fairly.

Poor interviewing techniques have, according to the 106 respondents, major consequences on business results. Apart from poor employee performance and affecting the bottom line, the HR heads also believe it wastes time (9%), wastes cost (9%), creates disaffection amongst staff (7%) and leaves candidates with a bad impression of their organisation (16%).

Rory Fidgeon, Senior Consultant Occupational Psychologist for A&DC, the creators of CBI-Smart, explains, "Interviewing well is a skill that is difficult to consistently get right across the entire organisation, whether it's large or small. The survey shows that few heads of HR see their people interviewing well, which backs up the stories we hear of so many interviewing with 'gut feeling' as their main guide. Using this type of judgement in interviews doesn't work consistently. The results show huge scope to improve and simplify the interviewing process. Competency based interviews more than double the chances of hiring the right people, yet previously they have taken a great deal of time – often over an hour – for trained individuals to pose the right questions for each interview".

CBI's are designed to gather specific behavioural evidence from an individual's past experience in relation to a number of pre-determined competencies, or criteria, for a specific role applied for. A format is adopted that allows interviewers to be sure that the responses they receive are both comprehensive and wholly accurate.

CBI-Smart is available from www.cbi-smart.com for £195 for an individual licence and it can be used in any size organisation. Interviewers create a professional interview in less than 15 minutes which gives them all the best questions to gauge a prospective candidate's future performance within the business. It offers best-practice guidelines throughout and a set of standard marking templates making sure the process is ethical and fair.

James Foster, Marketing Manager of A&DC, sums up: "Recruiting the wrong person is expensive – research shows that the total cost of replacing a member of staff averages in excess of £8,000. Using structured interview formats such as CBI more than doubles your chance of selecting the right person first time. CBI-Smart is online and available for every interviewer right away".

Editors: If you'd like to use CBI-Smart for your own interviewing processes, let us know.
Assessment & Development Consultants Ltd
- CBI-Smart is suitable for small or large, UK and global organisations, helping every manager to hire the best possible person for the role and achieve stronger business results.
- It can be customised and licensed for organisational use and can complement and update an existing CBI process. A cloned site can be created including company branding and corporate colours. Your CBI-SMART site can be accessed by all line managers, as and when needed, from anywhere in the world.

In addition, company questions and competencies can be added, meaning CBI-SMART will complement existing assessment processes perfectly.
- Recruiting the wrong person is expensive – research shows that the total cost of replacing a member of staff averages in excess of £8,000. Using CBI significantly increases the chance of selecting the right person first time.
- CBI-Smart is online and available for every interviewer right away.
- CBI Smart is smart. It stores and accesses past interviews for reference and re-use. The question library is regularly updated based on user feedback and trend analysis of the most common Competencies and questions selected.
- A single user annual licence provides unlimited access for £195.
- A&DC works with hundreds of clients worldwide in a multitude of industries, at graduate through to executive level, to design and deliver effective Competency Based Interviews. A&DC provides practical, proven Assessment and Development solutions that help organisations to discover, transform and energise the talents of their people.
Press releases you might also be interested in
Weitere Informationen zum Thema "Kommunikation":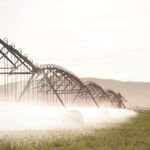 Ericsson startet Kollaborations- und Entwicklungsplattform
Der Kom­mu­ni­ka­ti­ons­spe­zia­list Erics­son hat sei­nen IoT Ac­ce­le­ra­tor Mar­ket­place er­öff­net. Die Platt­form soll An­bie­tern von mo­bil­funk­ba­sier­ten IoT-An­wen­dun­gen den Markt­zu­gang er­leich­tern und den Weg für die 5G-Tech­no­lo­gie eb­nen.
Weiterlesen