Hybrid Cloud Backup Projected to be Among Top Backup Industry Trends in 2012
Cloud Backup Leader Identifies Five Emerging Areas in Cloud Backup with Highest Growth Potential
London, UK

, (PresseBox) -
Asigra Inc., a leading Cloud Backup(TM) , Recovery and Restore (BURR) software provider since 1986, today announced five emerging market and technology trends in cloud backup, based on end customer and service provider adoption rates and feedback worldwide. Among the top five trends identified for 2012, hybrid cloud computing, followed by mobile device protection, backup consolidation, diverse service model adoption and greater SMB adoption of cloud backup are expected to increase.

Tweet This: Hybrid Cloud Computing Projected to be Among Top #Cloud #Backup Trends in 2012 According to @Asigra - http://bit.ly/psJwGa

According to the Storage Networking Industry Association (SNIA) Cloud Backup and Recovery Special Interest Group (SIG), cloud backup involves backing up data offsite to a data centre (organisation's central data centre or service provider's data centre) over a WAN, using standard internet protocols. Hardware infrastructure is shared by the provider's 'customers' which provides increased efficiencies and reduced costs due to syndication and sharing. This makes cloud backup an inexpensive and flexible way of accessing storage on an as needed basis that is highly available and secure while offering elastic capacity.

With more than 400,000 customer site deployments of its cloud backup technology worldwide, Asigra is at the forefront of customer requirements and adoption trends. As customer IT requirements evolve, Asigra monitors those that are driving the shifts in technology and service adoption. In 2012, the company expects to see several emerging trends and technologies in cloud backup. These include:

- Adoption of hybrid cloud backup and recovery
- Cloud-based mobile device protection for tablets and smart phones
- Cloud backup for the consolidation of diverse IT environments and processes
- Diversity in how cloud-based data protection is delivered and consumed
- Greater SMB adoption of cloud backup

Hybrid Cloud Computing

Hybrid cloud computing is where an organisation manages some IT operations internally and others externally. This is a growing area in cloud backup, where a company may subscribe to a public cloud backup service while also maintaining a local recovery server or storage environment. With a hybrid cloud backup configuration, the customer benefits from both local and offsite recovery while realising the efficiencies, scalability and cost advantages of cloud computing.

"The primary reason organisations are adopting a hybrid approach to cloud backup is because they can have their cake and eat it too," said Brad Lappe, Director of Sales, Dakota Backup. "They get the performance of local recovery with the assurance of offsite data protection. When combined with its low cost advantages it's a major win for the customer."

Mobile Device Protection

According to Crawford DelPrete, Chief Research Officer and EVP, IDC, "The use of tablets at businesses is predicted to grow dramatically over the next five years. Employee-owned mobile devices used to access business apps reached 41 percent in 2011, up 10 percent over 2010. It will continue to grow at this pace to reach 70 percent by 2015."

Enterprise-wide cloud backup, recovery and restoration support for tablets and smart phones provides end-to-end protection of the digital footprint. In 2012, customers will seek expanded support that allows rollback to any point across any device to meet recovery point and recovery time objectives (RPO/RTO). Protecting these devices will become an imperative for many organisations under financial and healthcare industry regulations.

Enterprise Backup Consolidation

As organisations continue to deal with the deluge of information to manage and protect, they will continue the move toward technologies that perform these processes efficiently. This includes the consolidation of disparate data protection technologies under a single management interface and solution which allow organisations to capture less, ingest less, and store less data - reducing the amount of backup assets to buy, manage and maintain. As part of cloud backup, features such as global data deduplication and Backup Lifecycle Management (BLM) help manage data growth in environments ranging from data centres to mobile devices. Additionally, cloud backup consolidates the complex and time consuming cocktail of backup solutions most enterprises deploy today.

Diversity in Cloud Backup Deployment

One of the key advantages of cloud backup is the multitude of delivery models available to both end customers and the service providers that serve them. The advantage is better conformance with specific industry and business requirements and adherence to accepted practices, rules and regulations. As the adoption of cloud backup continues its brisk pace in 2012, organisations will deploy private, public and hybrid configurations of the technology and service providers will become more focused on serving user verticals with more refined industry-specific solutions.

Greater SMB Adoption

"SMBs globally spent $11 billion on cloud computing in 2011, growing at a CAGR of 12 percent until 2015," says Techaisle[1], an SMB-focused research firm. According to the firm's research, a logical progression of services adoption is emerging among SMBs, with storage and security leading the way. "An estimated 138 million SMB employees are expected to use some form of cloud by the end of 2011. Among the mature market countries, the U.S. will have nearly 1 in 4 SMB employees using cloud technology."

With the reduction in complexity, cost and IT resource requirements, understanding SMB adoption of cloud computing is simple. In the case of cloud backup, the technology eases one of the most burdensome, yet critically important, IT tasks. By automating processes while improving data recovery, the advantages are laid bare and growth among small and medium size businesses will continue to rise throughout 2012. Increasing SMB use of cloud backup is validated by the huge growth in cloud backup service providers who target SMBs as seen in 2011 by Asigra, one of many industry participants.

"There are many reasons to modernise data protection with cloud backup," said Eran Farajun, EVP, Asigra, Inc. "Throughout 2011 we received regular feedback from our partner network, one of the largest cloud backup service provider ecosystems in the world. The input we received gives us confidence in our projections and shows that this is a robust and evolving market."

Follow Asigra on Twitter at: http://twitter.com/asigra

Asigra and the Asigra logo are trademarks of Asigra Inc. All other brand and product names are, or may be, trademarks of their respective owners.

[1] Techaisle, SMB Cloud Computing Spending Research, August, 2011, http://www.techaisle.com/prsmbwwcloudspend.html
Asigra Inc.
Asigra is the leading Canadian cloud computing vendor focused on backup, recovery and restoration with more than 400,000 customer sites deployed globally. Asigra Cloud Backup(TM) transforms the way businesses manage and protect their data by delivering seamless end-to-end data protection that efficiently scales and easily adapts to any IT environment. Asigra Cloud Backup is built for new and existing MSPs/VARs who focus on data protection, IT constrained organisations, and industries with compliance mandates that are looking to improve their backup with a secure, reliable and predictable data protection cloud backup model. With more than 25 years of experience as backup/recovery pioneers, Asigra manages one of the largest business-class backup service provider ecosystems in the world who power their cloud backup services using Asigra technology. Asigra is recognised among top-tier industry analysts, including the Enterprise Strategy Group, Gartner, IDC, Forrester Research and the 451 Group. Recently, the company was recognised as a leader in cloud backup for 2011 by the MSPmentor 250, a leading online destination for managed service providers. Asigra is headquartered in Toronto, Canada, with offices globally. For more information, visit www.asigra.com.

Press releases you might also be interested in
Weitere Informationen zum Thema "Software":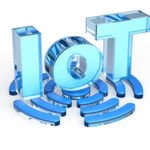 Wie wird der Umsatz mithilfe des Internet of Things smart?
Wer mit smar­ten Pro­duk­ten und Ser­vices Geld ver­die­nen will, muss die­se nicht nur ent­wi­ckeln und an­bie­ten. Viel­mehr sind die pas­sen­den Er­lös­mo­del­le ein ent­schei­den­der Be­stand­teil von IoT-Pro­jek­ten. Und die­se un­ter­schei­den sich zum Teil deut­lich von den Um­satz­prak­ti­ken bei klas­si­schen Pro­dukt­ver­käu­fen und Sup­port-An­ge­bo­ten. Die Er­lös­mo­del­le auf die An­for­de­run­gen des IoT an­zu­pas­sen, ist we­ni­ger ei­ne tech­ni­sche als ei­ne kul­tu­rel­le Her­aus­for­de­rung.
Weiterlesen