Real-time Self-Service key to realizing revenues of more than €4 billion for Western European mobile operators
Mobile operators in Western Europe* could increase annual data revenues by more than €4 billion by putting their customers in control
Cambridge

, (PresseBox) -
Mobile operators in Western Europe* could increase annual data revenues by more than €4 billion by putting their customers in control.

Key findings from a research program conducted by Northstream on behalf of AsiaInfo-Linkage, (NASDAQ: ASIA), Asia's leading supplier of BSS systems, also identified potential savings of more than €540 million annually in customer care costs.

The research focused on the deployment of Real-time Self Service (RTSS) capabilities that enable subscribers to select and manage their own mobile usage in real time using a smartphone or web interface, and discover and buy new products and services. With RTSS, operators can deliver precisely targeted personalized offers, innovative data products and flexible price plans, enhancing their relationship with their subscribers.

The findings show that RTSS opens up opportunities for operators to generate billions of euros in incremental revenue. RTSS takes advantage of the increasing penetration of smartphones globally to allow users to take charge of their own bill, their billing package, the mix of services they use and of their business or family tariff plans. Figures from the predominantly post-paid US market, as well as from the predominantly pre-paid Asian markets, show that giving users control resulted in greater spending on as well as uptake of data services.

"Our research shows that RTSS has a much larger potential impact on data revenue gain than on OPEX savings in both the pre- and post-paid customer bases, yet operators are still focusing on OPEX savings," said Northstream CEO, Bengt Nordstrom.

Investment in RTSS-like capabilities by some of the leading US operators was a key driver in the increase of their data ARPU year-on-year by up to 20%, more than compensating for declining voice revenues. Also, research revealed that on the other side of the world in Malaysia and India, operators' investments in RTSS-like capabilities enabled them to offer innovative data products and price models that addressed consumers' need for connectivity - and boost data revenues by up to 90% year-on-year.

"This comprehensive research shows that investment in RTSS solutions can unlock significant potential for new revenues in Western Europe," said Dr Andy Tiller, VP Corporate Product Marketing at AsiaInfo. "Despite the current focus on OPEX savings, the lessons from Asia and the US show that operators should look beyond the traditional cost-cutting business case."

Northstream's research looked in particular at the mobile landscape in Sweden and Italy - two very different contexts in terms of pre-paid and post-paid subscriber ratios, as well as 4G penetration. Swedish operators (mostly post-paid with high 4G penetration) could increase their revenues by over €60 million annually by better supporting their post-paid customers, for example by introducing RTSS support for shared data plans. Further leveraging the pre-paid segment in Sweden could lead to additional data revenue gains of up to €40 million. A further €16 million could be saved in customer care costs through RTSS.

Italy is a pre-paid dominated market with 40% smartphone penetration and with only 57% of those users having data plans. By leveraging RTSS, Italian operators could potentially boost data revenues by nearly €750million, and save nearly €60 million in customer care costs.

*Western Europe includes: Austria, Belgium, Denmark, Finland, France, Germany, Greece, Ireland, Italy, Netherlands, Norway, Portugal, Spain, Sweden, Switzerland, and the U.K.

Where appropriate, numbers are rounded.
AsiaInfo-Linkage
AsiaInfo-Linkage, Inc. (NASDAQ: ASIA) is a leading provider of high-quality software solutions and IT services to the telecommunications industry. Headquartered in Beijing, we employ more than 11,000 professionals worldwide.

AsiaInfo-Linkage provides a full suite of business and operations support systems (BSS/OSS) and associated professional services. Our core Veris(TM) product suite includes billing and customer care systems that serve nearly a billion subscribers globally, plus business intelligence, network management and security solutions.

Our customers work with us to converge large scale pre-and post-paid mobile operations; improve time to market for new products and services; and develop cost-effective new business models. In China we have more than 50% market share in Billing, CRM and Business Intelligence through our longstanding partnerships with China Mobile, China Unicom and China Telecom.

Our aim is to be the leading IT solutions provider to the global telecommunications industry, enabling the Connected Digital Lifestyle, and helping our customers build, maintain, operate and constantly improve their network infrastructure and IT environment. For more information about AsiaInfo-Linkage, please visit: www.asiainfo-linkage.com.

Press releases you might also be interested in
Weitere Informationen zum Thema "Software":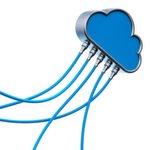 Cloud Connect Direct: BT und IBM verbinden sich
Der TK-Kon­zern BT und der IT-Kon­zern IBM ar­bei­ten in Sa­chen Cloud zu­sam­men. Via "Cloud Connect Di­rect for IB­M" bin­det BT sei­ne Kun­den an die IBM-Cloud an.
Weiterlesen