BioVaria: Central Marketplace for Inventions from German Research Institutions
Munich

, (PresseBox) -
More than 150 inventors, technology transfer professionals and industry representatives attended the technology transfer event BioVaria 2009, recently held in Munich. Fifty licensable technologies originating from German research institutions were presented, including therapeutics, diagnostics, research tools and platform technologies in the fields of cancer, inflammation, autoimmune and cardiovascular diseases. The presenting institutions spanned all the public research organizations - the Fraunhofer, Helmholtz, Leibniz and Max Planck Associations - as well as universities and medical schools from all over Germany.

"Nowhere else can the pharmaceutical industry gain such a comprehensive overview of attractive inlicensing opportunities from publicly-funded research: well-selected and professionally presented, with all the information a potential licensee is looking for, e.g. patent status and stage of development", said Dr Manfred Horst, Director Scientific Liason at MSD. The program combined oral presentations with an all-day poster exhibition providing ample opportunity for discussing projects of interest face-to-face with the inventors.

During the event, an expert roundtable addressed key trends and issues relevant to technology transfer. The participants emphasized the industry's need for innovative products. Despite rising investments into research and development, the output of novel medicines has decreased significantly over the last 15 years. Dr Horst: "We therefore monitor closely what publicly-funded research has to offer. However, when compared to the US, it is much more difficult for us to access meaningful information in Europe." This poses a challenge for research institutions and technology transfer organisations. "In Germany, there are numerous universities and institutions with relevant life science research activities. We must join forces in order to market their IP effectively," adds Dr Christian Stein, CEO of Ascenion. "BioVaria is an important milestone. We are even considering gradually developing the conference into an international event, with the long-term aim of building a market place for the best European life science technologies."

Another challenge to technology transfer is the early development status of most academic projects. "Germany has been slow to react in this respect over the last 15 years", said Dr Stein. However, first instruments are now available that allow the maturation of promising innovations. An example is the Hannover Center for Translational Medicine (HCTM) which is currently being set up by Hannover Medical School and collaboration partners in order to enable the clinical development of selected preclinical projects.

Anti-cancer medicines such as Gardasil, Epothilon or Catumaxomab demonstrate what can be achieved. All these drugs originate from institutions of the Helmholtz Association. Catumaxomab has just obtained EU approval. "It is the first therapeutic antibody on the market to be invented at a German research organization and developed by a spin-out in collaboration with a German industry partner," commented Dr Horst Lindhofer, inventor of the compound and CEO of TRION Pharma GmbH.

All presented technologies are available at: www.biovaria.org

BioVaria 2009 is organised by Ascenion and its partners Bayerische Patentallianz, Deutsches Krebsforschungszentrum (DKFZ), EMBLEM, Technology Transfer GmbH, Fraunhofer VLS, IP-Bewertungs AG, Max Planck Innovation GmbH, MediGate GmbH, National Genome Research Network and PROvendis GmbH.

The event gains support from the Bavarian Ministry of Economic Affairs, Infrastructure, Transport and Technology, TEVA, Fresenius Biotech, Hertin - IP Law Firm, IP-Bewertungs AG, LSP - Life Sciences Partners, Merck Serono, Merck & Co., TVM Capital and Vossius & Partner.

Communication Partner is KONOCOM. Network Partner is BioM.
Ascenion GmbH
Ascenion GmbH is an IP asset management company focused on the life sciences. Ascenion advises and supports public research institutions with regard to the protection and exploitation of their intellectual property (patents, know-how, materials), and initiates and mediates license agreements between research institutions and industry. The company places particular emphasis on coaching company founders and on active equity management. Ascenion was founded in 2001 as a 100% subsidiary of the Life-Science Foundation for the Promotion of Science and Research and has since acquired 13 research institutes in the Helmholtz and Leibniz Associations and also the Hanover Medical School as exclusive partners. Ascenion currently markets around 600 technologies on behalf of these institutes, and closes an average of about 60 agreements between research and industry per year. The team has also coached numerous spin-offs through their foundation and early growth and Ascenion holds equity in 17 of these companies. Ascenion's headquarters are in Munich, with further offices in Berlin, Braunschweig, Hamburg, Hanover and Neuherberg. Further information at www.ascenion.de
Press releases you might also be interested in
Weitere Informationen zum Thema "Forschung und Entwicklung":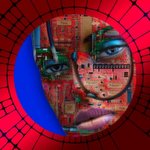 Brain Control – eine neue Form der Künstlichen Intelligenz
In­for­ma­ti­ker der Uni Tü­bin­gen ha­ben ein Com­pu­ter­pro­gramm ent­wi­ckelt, das ei­ne neue Form der Künst­li­chen In­tel­li­genz dar­s­tellt. Bei Brain Con­trol kom­mu­ni­ziert man mit vir­tu­el­len Fi­gu­ren in men­sch­li­cher Spra­che, er­klärt ih­nen Din­ge, gibt An­wei­sun­gen oder mo­ti­viert sie, Si­tua­tio­nen selbst zu er­kun­den.
Weiterlesen