AF/Armaflex from Armacell: Now equipped with Microban® antimicrobial product protection
Highly flexible low-temperature insulation material for an added level of protection against bacteria, mould and mildew / Armacell at the Chillventa 2010 (Hall 2, Stand 207)
Münster

, (PresseBox) -
Armacell's premium product AF/Armaflex is now equipped with antimicrobial protection. As an exclusive partner of Microban, Armacell is the first manufacturer to present a highly flexible insulation material which provides additional protection against harmful bacteria, mould and mildew. There are no additional costs associated with the increased performance of the product, which is available on the market since April. The launch will be accompanied by an extension of the product range. For example, AF/Armaflex tubes are now also available for plastic pipes in the diameters commonly used in cold applications.

Health hazards due to air pollutants in buildings

As a recent study by the American Environmental Protection Agency (EPA) has shown, the air inside buildings can be up to ten times more contaminated with airborne pollutants than the air outside. Excess moisture in combination with dust and dirt particles provides an ideal breeding ground for microbial growth. The microbes themselves then release spores, cells, particles and volatile organic compounds (VOC) and thus may contribute to sick building syndrome. The most frequent consequences of poor indoor air quality (IAQ) are an increase in respiratory, allergic and asthmatic illnesses and disturbances of the immune system.

Active antimicrobial protection provides added security

Suitable building materials can prevent dirt accumulation, moisture penetration and thus mould growth. As they are dust- and fibrefree materials, Armaflex products already have passive protection against microorganisms. It is much more difficult for germs to settle on the smooth, nonporous surface of the elastomeric material and they do not find the nutrients they need to grow. The closedmicrocell structure and high resistance to water vapour transmission, provide Armaflex insulations with reliable protection against moisture ingress.

In addition, the new AF/Armaflex now has active protection against bacteria, mould and mildew. Antimicrobiallyactive additives from Microban are built into the AF/Armaflex products during the manufacturing process. These additives penetrate the cell walls of the microbes and disable important cell functions. As a result the microorganism is unable to function and can no longer grow or multiply. The Microban® technology prevents bacteria, mould and mildew settling on the insulation throughout its service life. AF/Armaflex is, therefore, especially suitable for use in public buildings, health care facilities, schools and nurseries but also in process industries such as the food, beverage or pharmaceutical industries.

Already successfully launched in the USA, UK and India

Armacell has an exclusive, worldwide licensing agreement with Microban International Ltd, the global leader in builtin antimicrobial product protection. Armaflex products with Microban® antimicrobial protection are already very successful in the USA, India, Great Britain and Ireland. AF/Armaflex has been tested in accordance with ASTM G21 and ASTM 1338 and also complies with the requirements of the German VDI 6022 (hygienic standards for ventilation and airconditioning systems).
Armacell GmbH
Armacell is a manufacturer of engineered foams and the world leader in the market for flexible technical insulation materials. In the financial year 2009, the company had an annual turnover of around 400 million euros. The group of companies has approximately 2,300 employees and 18 factories in 12 countries. It is headquartered in Münster, Germany. Apart from ARMAFLEX, the leading brand in the field of flexible technical insulation, the company also produces thermoplastic insulation materials, covering systems, fire protection and noise control products, special foams for a multitude of industrial applications and foam cores which are used as composite materials. Further information can be found at www.armacell.com.


Press releases you might also be interested in
Weitere Informationen zum Thema "Produktionstechnik":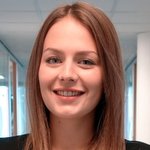 So steigert Predictive Maintenance die Produktivität
Die Pro­duk­ti­ons­hal­len von Groß­un­ter­neh­men sind nicht sel­ten mit An­la­gen und Ma­schi­nen im Wert von meh­re­ren Mil­lio­nen Eu­ro ge­füllt – In­ves­ti­tio­nen, die durch­aus als st­ra­te­gi­sche Er­folgs­fak­to­ren zäh­len. Da­mit sich die­se im vol­lem Um­fang aus­zah­len, ist es ent­schei­dend, Still­stand­zei­ten zu ver­mei­den, denn nur ei­ne ar­bei­ten­de An­la­ge ist pro­duk­tiv. Um dies zu ge­währ­leis­ten ge­winnt Pre­dic­ti­ve Main­tenan­ce, die vor­aus­schau­en­de War­tung, im­mer wei­ter an Be­deu­tung.
Weiterlesen