Wet spent fuel store at Goesgen nuclear power plant officially handed over
Däniken/Paris/Erlangen

, (PresseBox) -
On May 16, 2008, the new wet storage facility for spent fuel at Goesgen nuclear power plant in Switzerland was officially handed over to the operator Kernkraftwerk Goesgen-Daeniken AG at a ceremony attended by high-ranking representatives of the customer, the general contractor AREVA, and the teams and suppliers involved. The facility is capable of accommodating up to 1008 uranium or mixed-oxide (MOX) fuel assemblies.

It has already received its first batch of spent fuel and impressively confirmed the merits of its sophisticated design.

Together with AREVA Engineering Services under the leadership of Erlangen and Offenbach offices, Germany, planning had been initiated by the Goesgen Nuclear Power Plant back in 2002 to implement a new concept for wet storage of spent fuel in a fuel pool with passive cooling using natural circulation. "Our concept meets modern eco-design requirements and results in high operational efficiency", Tilo Landgraf, Head of Engineering Services, points out.

The wet spent fuel store meets the most stringent safety requirements. Special fuel pool features include spring damper assemblies, which completely decouple the store from the outer building structure. It is designed to withstand a wide variety of external impacts such as earthquakes, flooding, explosion blast waves and aircraft crashes. The wet fuel store is built in such a way that, for the stored fuel,

- subcriticality is ensured,
- decay heat is removed, and
- unacceptable radiation exposure of the public or staff is prevented

during normal operation and anticipated operational occurrences, and in the event of upset operating conditions.

Construction, erection and commissioning took a little over three and a half years. At the official handover ceremony the plant operator expressed his satisfaction with the successful turnkey implementation of the innovative wet fuel store.
AREVA GmbH
With manufacturing facilities in 43 countries and a sales network in more than 100, AREVA offers customers reliable technological solutions for COs-free power generation and electricity transmission and distribution. We are the world leader in nuclear power and the only company to cover all industrial activities in this field.

Our 65,000 employees are committed to continuous improvement on a daily basis, making sustainable development the focal point of the group s industrial strategy.

AREVA s businesses help meet the 21st century s greatest challenges; making energy available to all, protecting the planet and acting responsibly towards future generations.

For further information go to www.areva.com
Press releases you might also be interested in
Weitere Informationen zum Thema "Energy / Environment":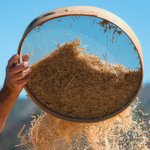 Bei IoT-Plattformen trennt sich die Spreu vom Weizen
Rund 450 An­bie­ter von IoT-Platt­for­men drän­gen sich im Markt. Das Gros der Kun­den wird bis 2020 we­sent­li­che In­ves­ti­ti­ons­ent­schei­dun­gen tref­fen. Dar­aus er­gibt sich ei­ne ein­zi­g­ar­ti­ge Dy­na­mik, die zu ei­ner Be­r­ei­ni­gung des frag­men­tier­ten Markts füh­ren muss.
Weiterlesen