Security information and event management solutions, which includes compliance, forecast to grow rapidly
ArcSight set for UK growth with appointment of Wick Hill as first UK distributor
Woking, Surrey

, (PresseBox) -
Wick Hill has been appointed the first UK distributor for US company ArcSight, a leading provider of security and compliance management solutions that help organisations comply with regulatory policies and control security risks. This appointment signals further significant UK expansion for ArcSight, a leader in this SIEM (Security Information and Event Management) market.

Compliance is becoming an increasing concern for many companies, with more and more regulations, such as PCI (Payment Card Industry), coming into force. The SIEM market is one of the fastest growing security sectors, with IDC forecasting a compound annual growth rate of over 23%.

ArcSight solutions are able to discover, in real-time, the most critical threats to organisations, as well as manage and report on regulatory compliance, allowing companies to prove they are compliant when asked to do so.

The solutions are vendor independent, with the ability to collect security event information from geographically dispersed security devices and other critical IT systems across an organisation, correlating heterogeneous products to identify true security threats. In doing so, they can help prevent data leakage and data theft, while supporting intrusion prevention and business continuity.

Ian Kilpatrick, chairman Wick Hill Group, commented: "Security information and event management is a key requirement for many organisations in fraud and data loss prevention, as well as compliance.

We're delighted to be partnering with ArcSight in this fast growing market"

Fabian Libeau, EMEA marketing director for ArcSight, said: "PCI, data loss and fraud continue to increase and this is creating a real need for appliance-based solutions, such as those from ArcSight, which can easily and effectively deal with these growing issues."

About Wick Hill

Established in 1976, VAD (value added distributor) Wick Hill specialises in secure infrastructure solutions. The company's portfolio covers security, performance, access, services and management. Wick Hill sources and delivers best-of-breed, easy-to-use solutions through its channel partners, providing customer support, implementation, technical services and authorised training courses.
ArcSight
ArcSight (NASDAQ: ARST) is a leading global provider of compliance and security management solutions that protect enterprises and government agencies. ArcSight helps customers comply with corporate and regulatory policy, safeguard their assets and processes, and control risk. The ArcSight platform collects and correlates user activity and event data across the enterprise so that businesses can rapidly identify, prioritize, and respond to compliance violations, policy breaches, cybersecurity attacks, and insider threats. For more information, visit www.arcsight.com.
Press releases you might also be interested in
Weitere Informationen zum Thema "Sicherheit":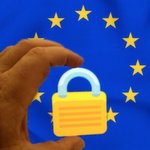 DSGVO-Investitionen sichern auch Wettbewerbsfähigkeit
Die aus der EU-DSG­VO re­sul­tie­ren­den Ver­ord­nun­gen wer­den Tau­sen­de von Un­ter­neh­men auf der gan­zen Welt be­tref­fen, nicht nur die in der EU an­säs­si­gen, son­dern je­des Un­ter­neh­men, das per­so­nen­be­zo­ge­ne Da­ten von EU-Bür­gern sam­melt oder ver­ar­bei­tet. Un­ter­neh­men soll­ten die Re­gu­lie­rung aber nicht nur als teu­re Last, son­dern als Chan­ce be­g­rei­fen, sich po­si­tiv ge­gen den Wett­be­werb ab­zu­he­ben.
Weiterlesen