ArcSight Delivers Industry-Leading Appliance with Point-and-Click Audit Controls for Network Configuration and Compliance Management
New ArcSight NCM 4.2 Appliance with Certified Audit Controls Addresses Over 90 Auditing Requirements Associated with Cisco Routers and Firewalls to Prevent Security Breaches and Network Downtime
LONDON, UK

, (PresseBox) -
ArcSight, Inc., a leader in enterprise security and compliance management solutions, today introduced ArcSight Network Configuration Manager™ (NCM) 4.2, an industry-leading network configuration and compliance management solution. ArcSight also introduced the ArcSight NCM Audit Package for Cisco, a CIS (Center for Internet Security)-certified set of controls and reports for managing, monitoring and auditing Cisco®-based networks. The new package uses the latest CIS benchmark, version 2.2, for Cisco Router IOS® and Cisco PIX® firewalls. The ArcSight NCM Audit Package for Cisco offers a real-world, measurable baseline for compliance standards that lack defined compliance processes, such as SOX and HIPAA.

Key benefits of ArcSight NCM and ArcSight NCM Audit Package for Cisco are as follows:

- The solution automatically monitors the full set of 90-plus auditing requirements against Cisco routers and firewalls and provides active remediation to audit violations to avoid network disruptions.

- Easy-to-use point-and-click authoring of audit controls allows organisations to quickly create and modify the CIS audit controls to their individual compliance needs without requiring programming.

- ArcSight dramatically simplifies network configuration and compliance management through intuitive, role-based wizards that minimise the demands placed on overburdened network engineers.

- The secure, hardened appliance protects valuable network configurations and at the same time is easy to deploy and delivers a low total cost of ownership.

Solution Provides Measurable Baseline, Visibility

"ArcSight is improving the security of enterprise networks by shipping out-of-the-box CIS-certified audit controls in an appliance-based network configuration and compliance management solution," said Tom Reilly, president and COO of ArcSight. "As part of this new offering, ArcSight is shipping a dramatically simplified, point-and-click authoring environment for tailoring the controls for a company's specific needs. In addition, ArcSight NCM 4.2 offers wizard-driven change provisioning that changes the game for productivity in the administration and enforcement of network policy."

"With ArcSight NCM there are no manual processes involved, and its real-time capabilities ensure that we proactively meet our compliance goals. The installation was very quick, and the separation of audit core content and adaptable parameters allowed us to be up in production within a short time," said Mike Wong, senior network engineer, Verizon Business.

"The CIS benchmarks are designed to offer measurable baselines for best-practice security implementations, eliminating many of the security problems that could otherwise occur," said Clint Kreitner, CEO of the Center for Internet Security. "Since compliance regulations such as SOX and HIPAA have no technology-specific guidance, the CIS benchmarks help companies align their IT operations with generalised regulations. Through its certification for Cisco Router IOS v 2.2 and Cisco PIX v 2.2 audit controls, ArcSight NCM has now provided an assured, easy-to-use set of audit controls to meet the core requirements of governmental regulations and industry mandates such as PCI."

Availability and Pricing ArcSight NCM and ArcSight NCM Audit Package for Cisco are available now. Pricing starts at $40,000.

For More Information Link to ArcSight NCM http://www.arcsight.com/product_info_ncm.htm
Link to www.cisecurity.org

About CIS

The Center for Internet Security (CIS) is a non-profit enterprise whose mission is to help organisations reduce the risk of business and e-commerce disruptions resulting from inadequate technical security controls. CIS members develop and encourage the widespread use of security configuration benchmarks through a global consensus process involving participants from the public and private sectors.

The practical CIS Benchmarks support available high-level standards that deal with the "Why, Who, When, and Where" aspects of IT. Companies submit their application for CIS certification, along with internal testing reports and a copy of their software, to the CIS for review. The CIS notifies companies if they have been granted CIS Security Software Certification and requests that companies keep it updated with accurate product information.
ArcSight
ArcSight (NASDAQ: ARST) is a leading global provider of compliance and security management solutions that protect enterprises and government agencies. ArcSight helps customers comply with corporate and regulatory policy, safeguard their assets and processes, and control risk. The ArcSight platform collects and correlates user activity and event data across the enterprise so that businesses can rapidly identify, prioritize, and respond to compliance violations, policy breaches, cybersecurity attacks, and insider threats. For more information, visit www.arcsight.com.
Press releases you might also be interested in
Weitere Informationen zum Thema "Sicherheit":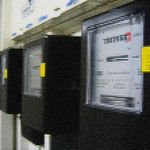 Smart-Meter-Gateway als Security Best Practice
Um das vol­le Po­ten­zial der Di­gi­ta­li­sie­rung zu nut­zen wer­den Sys­te­me zu­neh­mend über Netz­wer­ke mit­ein­an­der ver­bun­den (manch­mal auch un­be­ab­sich­tigt). Ei­ne Fol­ge die­ser Ent­wick­lung ist, dass po­ten­zi­ell sen­si­b­le Da­ten in Zu­kunft ver­mehrt ge­sam­melt und ver­ar­bei­tet wer­den. Ex­per­ten rech­nen vor die­sem Hin­ter­grund glo­bal mit 40 Mil­li­ar­den ver­netz­ten Ge­rä­ten bis 2020 so­wie ei­nem welt­wei­ten wirt­schaft­li­chen Mehr­wert von bis zu 11 Bil­lio­nen Dol­lar im Jahr 2025.
Weiterlesen