Successful trade fair appearance: Arburg at the Fakuma 2012
Loßburg

, (PresseBox) -
.
- A real hit: overarching topic of "production efficiency"
- Future trends: innovations in machine and applications sector
- Crowd puller: Arburg stand with ten exhibits covering 1,300 m²

This year's appearance at the Fakuma trade fair in Friedrichshafen was a success for Arburg and demonstrated that the company's focus on the overarching topic of "production efficiency" was spot on. The twostorey, 1,300 m² exhibition stand was extremely well frequented on all the days and the international trade visitors were highly impressed with the ten innovative exhibits and applications. Interest was particularly keen with regard to innovations for the machine and applications sector. These demonstrated how moulded parts can be produced even more efficiently in the future, as well as new possibilities in product development, e.g. for the booming light construction and electric mobility sectors.

For Arburg, the Fakuma in Friedrichshafen is the most important trade fair in Europe in the years between the K show in Düsseldorf, as it provides an excellent forum for presenting innovations to the international trade experts, maintaining existing customer contacts and establishing new ones. These expectations were comprehensively met and Arburg was highly satisfied with the Fakuma 2012. The mood among the visitors was optimistic, but with some reservations regarding future expectations.

A suitable solution for all customers
At the Fakuma, the trend towards evergreater internationalisation has continued. For example, Arburg welcomed more guests than ever from overseas, including customers from e.g. Brazil or Singapore. New contacts were made, primarily from the packaging sector. The twostorey stand was very busy on all the days during the trade fair. In addition to the presentations and information, the customary intensive personal discussions held at the Fakuma predominated. In order to provide individual support to all the domestic and international visitors, an average of around 150 Arburg employees were deployed on each day at the exhibition stand.
The company, one of the cofounders of the successful Friedrichshafen fair, was once again the largest exhibitor in attendance, with a stand measuring around 1,300 m². Moreover, a large number of Allrounder injection moulding machines were also to be found at other locations throughout the Fakuma. With more than 20 exhibits and a wide variety of different applications at the Arburg stand and others, the high performance and extensive application range of the Allrounder injection moulding machines were demonstrated very impressively. The application spectrum comprised, for example, multicomponent technology, the processing of liquid silicone (LSR) and solid silicone (HTV), Particlefoam Composite Injection Moulding (PCIM), longfibre direct injection moulding, powder injection moulding, packaging, medical technology and optical applications, as well as the overmoulding of inserts, also using the hotmelt process.

Great customer interest in production efficiency
Arburg has been spot on in emphasising the overarching topic of "production efficiency" as a further development of "energy efficiency", as the customer feedback confirmed. When it comes to identifying and exploiting all the potential for enhancing efficiency, the entire valueadded chain must be taken into account. Consequently, the advantages of each exhibit in terms of production efficiency was explicitly demonstrated. During development of the innovations presented in Friedrichshafen, the objective was always to increase the costeffectiveness of moulded part production. In the machine sector, these include the new 630 A size for the electric Alldrive machine series, the productivity package for the hydraulic Golden Edition series and the servohydraulic drive concept for the large Allrounder S. The fact that the company's innovation capabilities extend far beyond the machines alone was demonstrated by world innovations in the applications and process sector, which Arburg has developed in cooperation with partners: Iongfibre direct injection moulding, Particlefoam Injection Moulding and inline printing.

Innovations in the machine sector enhance efficiency
With the Allrounder 630 A, featuring a clamping force of 2,500 kN and a size 1300 injection unit, the electric machine series has been rendered even more comprehensive in terms of clamping force and performance. This makes it possible to precisely tailor the machine to the application, which is a major factor in the efficient production of moulded parts.
With the productivity package, the efficiency of the hydraulic Allrounder Golden Edition machine series can be increased. This package comprises the Arburg energysaving system (AES) with variable speed pump drive and a watercooled drive motor. The advantages here are a reduction in energy requirements by up to 20 percent, five percent shorter dry run times and minimised emissions.
The large hydraulic Allrounder S machine with a clamping force of 2,500 to 5,000 kN enables energy savings of up to 50 percent compared to previousgeneration machines when using the servo hydraulic drive concept. Further benefits include minimal machine cooling and low noise levels.

New processes demonstrate potential for increasing efficiency
In terms of costeffectiveness, the subject of lightweight construction is growing in importance, explaining why Arburg presented two relevant innovative applications. The new "longfibre direct injection moulding" process developed together with Süddeutsches Kunststoff-Zentrum SKZ in Würzburg, allows inline feeding of the fibres and melt, enabling longer fibres than ever before to be processed, so that e.g. even lighter injection moulded parts with thin walls and high strength can be produced. Further advantages of this process are that the fibre length, fibre content and material combination can be individually influenced.
Particlefoam Composite Injection Moulding (PCIM) is a joint project with Krallmann and Ruch Novaplast in which a foamed component is combined with polymer for the first time using the injection moulding process. The two components are bonded together, so that there is no need for subsequent assembly steps and a finished part is produced in a single step. This production of composite parts made from particle foam and injection moulded plastic opens up completely new options in the fields of electric mobility, lightweight construction and insulation.
This represents a further example of how production efficiency is being enhanced through product design and process integration is the production cell with inline printing system. The socalled Inkbot process from FPT Robotik combines digital printing and robotics and enables parts with irregular geometries and curves to be printed. This means that individualised moulded parts can be produced fully automatically in a single step. The integrated finishing process for the plastic parts means that injection moulders can increase their added value and respond quickly to new demands with regard to decorative requirements, thus achieving a competitive edge.
ARBURG GmbH + Co KG
Arburg, a German machine construction company, is one of the leading global manufacturers of injection moulding machines for plastics processing with clamping forces between 125 kN and 5,000 kN. Robotic systems, customer- and sectorspecific turnkey solutions and further peripherals round off our product range.

In keeping with its motto "Arburg for efficient injection moulding", the company places the overarching topic of production efficiency at the centre of all its activities, taking into account the entire valueadded chain. The objective is to enable the Arburg customers to manufacture their products in optimal quality at minimum unit costs - e.g. for the automotive and packaging industries, communication and entertainment electronics, medical technology, or the white goods sector.

An international sales and service network guarantees firstclass, local customer support. Arburg is represented by its own organisations at 32 locations in 24 countries and by trading partners in more than 50 countries. The machines are produced exclusively at the parent factory in Lossburg, Germany. From a total of around 2,200 employees, around 1,840 work in Germany. About 360 further employees work in Arburg's organisations around the world. In 2012, Arburg became one of the first companies to gain triple certification: to ISO 9001 (Quality), ISO 14001 (Environment) and ISO 50001 (Energy).

Further information about Arburg can be found at www.arburg.com.


Press releases you might also be interested in
Weitere Informationen zum Thema "Mechanical engineering":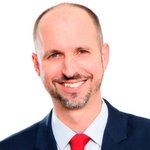 Blockchain-Technologietrends 2018
In den Be­rei­chen Smart Ho­me, Smart Ci­ty und In­du­s­trial-IoT stellt die Ver­wal­tung der Da­ten­men­gen vie­le Un­ter­neh­men und In­sti­tu­tio­nen vor gro­ße Her­aus­for­de­run­gen.
Weiterlesen