Equiplast 2011: Electric and hybrid injection moulding technology from Arburg
Lossburg

, (PresseBox) -
.
- Important trade fair for Spain, Portugal and the Ibero-American States
- High-end exhibits demonstrate electric machine technology and thin-walled application
- Arburg host computer system ALS optimises production; access to key parameters via smartphone

The 16th edition of the Equiplast International Plastics & Rubber Exhibition will take place in Barcelona from 14 to 18 November, in economically turbulent times. It is therefore all the more important to show customers on the Iberian Peninsula and the many visitors from Latin America how the efficiency of injection moulding production can be enhanced. And this is precisely what Arburg will do at its exhibition stand in Hall 4, C370. With the new electric Allrounder 370 E and the hybrid Allrounder 570 H, efficiency is a major focus.

Martin Cayre, Managing Director at Arburg S.A. in Spain, emphasises the supra-regional significance of the Equiplast, "Because of Spain and Portugal's special relationship with the Latin American States, the trade fair is of course also highly significant in that region. This means that we are not only able to inform customers on the Iberian Peninsula about our latest machine technology, but also those in Latin American countries such as Mexico, Brazil or Argentina, where many of our high-end applications, particularly for the packaging sector, are in operation." The electric Allrounder 370 E and the hybrid Allrounder 570 H, two energy-efficient machines which accordingly bear the Arburg "e2" label, have been deliberately chosen as exhibits for the Equiplast. With both machines, the high levels of efficiency of the servo-electric dosage drive and the toggle-type clamping unit ensure energy-efficient operation. In addition, the energy recovery of the servo motors during braking also has a positive effect on the energy requirements of the machines.

Efficient: new electric Allrounder 370 E with Multilift Select robotic system

In 2011, Arburg extended its electric machine range to include the new Allrounder Edrive machine series. In terms of performance characteristics and drive design, the electric Edrive machines are adapted to a very broad range of standard applications. The new electric machines enable economical, cost-effective entry into the world of Arburg electric machines and represent an alternative to basic hydraulic machines. The Allrounder E machines offer advantages in terms of cycle times thanks to the rapid and simultaneous execution of the most important machine movements and potential with regard to energy efficiency.

With the smallest member of the Edrive series, the Allrounder 370 E with a clamping force of 600 kN and a size 290 injection unit, Arburg will demonstrate the manufacture of a housing part, a so-called pin-carrier, at the Equiplast. Part-handling is performed by a Multilift Select robotic system featuring complex gripper technology. Numerous standard robotic system tasks can be performed to perfection using this inexpensive, servo-electrically driven device. The technology is pre-configured in accordance with the machine size and the axis lengths are appropriately coordinated and compact.

The mould of the application on show features more than eight internal pressure sensors and the material used is PA6. The part weight is 0.46 grams and the cycle time is 17 seconds.

Efficient: Allrounder 570 H with packaging application

The second exhibit, a high-performance hybrid Allrounder 570 H with a clamping force of 2,000 kN and a size 800 injection unit, is equipped with a two-cavity mould. A container made from PP, with a part weight of 15.6 grams, will be produced in a cycle time of 3,5 seconds. The high-performance machines of the Hidrive series offer maximum production capacity as well as short cycle times and reduced energy consumption. Consequently, they are ideally suited to thin-walled applications, for example. Moreover, the Allrounder H machines feature a high-performance combination of servo-electric clamping unit, hydraulic injection unit and performance-adapted hydraulic accumulator technology, which results in high injection and production performance.

With the Hidrive series, the Arburg range features high-performance machines in the 600 to 5,000 kN clamping force range, which comprehensively meet the requirements of the packaging sector. Add to this the application technology consulting provided by Arburg's packaging experts. These, as well as specialists from other fields of injection moulding, will be available at the Equiplast in order to provide individual advice to the visitors.

Efficient: Production planning with ALS

Injection moulding production, however, is not made efficient merely through the use of optimised injection moulding technology. Centralised production planning and monitoring are also required. With its host computer system ALS, the Arburg range features the right tool for this purpose. At the Equiplast, a host computer system will be set up in order to demonstrate how injection moulding plants can achieve optimum production capacity utilisation as well as consistently high quality levels. With the new "ALS Mobile" analysis tool, Arburg now offers decision-makers even greater transparency. Key parameters and production data from the injection moulding processes can now be called up in real time via smartphone.

Eurotec conference: Arburg presents future technology

Organised by the Society of Plastics Engineers (SPE), the Eurotec conference, which is set to take place simultaneously with the Equiplast on 14 and 15 November, will take a speculative look at the future of injection moulding. Martin Hoyer from Application Development will represent Arburg here with a presentation on the topic of "Injection with linear motors - new dimensions in thin-walled applications". This innovative technology of the future opens up completely new possibilities, particularly in the manufacture of thin-walled moulded parts. The linear motor on the injection side can accelerate up to twelve times faster than the drives of standard electric machines and enables controlled injection at speeds of up to 2000 mm/s. This allows previously inconceivable injection times and volumes to be achieved.
ARBURG GmbH + Co KG
Arburg, a German machine construction company, is one of the leading global manufacturers of injection moulding machines for plastics processing with clamping forces between 125 kN and 5,000 kN. Fields of application include the production of plastic parts for motor vehicles, communications and consumer electronics, medical technology, domestic appliances and packaging. The product range is completed by robotic systems, complex projects and other peripherals. Arburg's operations are coordinated by an integrated management system and are DIN EN ISO 9001 and 14001 certified. Arburg is represented by its own organisations at 32 locations in 24 countries and by trading partners in more than 50 countries. However, production takes place exclusively in the parent factory in Lossburg (Germany) - with the mark of quality "made by Arburg - made in Germany". From a total of around 2,150 Arburg employees, 1,800 work in Germany. 350 further employees work in Arburg's organisations around the world.

Further information about Arburg can be found at www.arburg.com


Press releases you might also be interested in
Weitere Informationen zum Thema "Maschinenbau":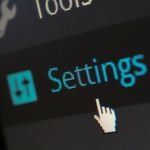 Drei Geschäftsmodelle für Embedded Software im IoT
Im Rah­men ih­rer IoT-St­ra­te­gie stel­len vie­le Her­s­tel­ler ihr Ge­schäfts­mo­dell um: vom ein­ma­li­gen Hard­wa­re­ver­kauf auf wie­der­keh­ren­de Um­sät­ze durch di­gi­ta­le An­ge­bo­te. Soft­wa­re-Up­da­tes, neue Fea­tu­res so­wie Pre­mi­um-Funk­tio­nen und Abo- und Pay-per-Use-Mo­del­le spie­len da­mit ei­ne grö­ße­re Rol­le. Vor­aus­set­zung für die­se Trans­for­ma­ti­on ist die rich­ti­ge St­ra­te­gie, die mit Em­bed­ded Soft­wa­re Ge­winn er­zielt.
Weiterlesen