Arburg presents an innovative application at the Euro PM2008 in Mannheim
Inserting metal foil and in-mould labelling with ceramic powder feedstock
Loßburg

, (PresseBox) -
Lossburg. With the combined processing of metal and ceramic materials in an injection moulding technique, Arburg will present several innovations at once at the Euro PM2008, which takes place from 29 September to 1 October at the Congress Centre Rosengarten in Mannheim. Powder injection moulding (PIM) is always a sophisticated process. And the combination of metal and ceramic materials is even more interesting. What's more, the creation of a finished product by the in-mould labelling of a metal film with a ceramic powder feedstock is an entirely novel concept.

This production process will be demonstrated in Mannheim on a vertical Allrounder 175 V. The end product will be a preparation thread guide. At the Euro PM2008, Arburg will present this innovative solution using a semi-automated production process. The project was initiated by the VDI/VDE/IT Berlin and sponsored by the German Federal Ministry of Economics & Technology. Project partners include the Fraunhofer Institute for Ceramic Technologies and Systems (IKTS) in Dresden, the Helmut-Schmidt University of the Federal Armed Forces (LaFT) in Hamburg, the University of Karlsruhe, the Institute of Production Technology (WBK), Inmatec Technologies GmbH in Rheinbach, MicroCeram GmbH in Meissen, Heidorn Technologies GmbH in Hamburg, MiMtechnik GmbH in Schmalkalden, Rauschert Heinersdorf-Pressig GmbH and Olympus Winter & Ibe GmbH in Hamburg.

In-mould labelling: high quality and long life required

The preparation thread guide is used in the textile industry - a sector that demands a long service life, high quality and durability. The combined processing of metal and ceramic unites high strength and perfect surface quality in a single product.

First of all, combined metal and ceramic powder processing requires the production of the metal substrate. This takes place in a process upstream from the injection moulding operation. The resulting film is either moulded into the required shape or encapsulated straight away, depending on the desired product characteristics. The shaping process is mostly achieved by deep-drawing the film. The last step is the in-mould labelling of the film with a second material - in this case, a ceramic feedstock. The challenge here is to find compatible materials that shrink at the same rate during subsequent sintering, for example, and can be treated in the same sintering procedure.

Vertical Allrounder 175 V at work

An Allrounder 175 V will be put to work to process the metal-ceramic combination. This machine with free-space system has a fixed vertical mould clamp and works with a clamping force of 125 kN. The size 30 injection unit is vertically set up, and injects through the moveable mould platen. This makes the machine perfect for the in-mould labelling of metal film.
An operator places the substrate in the lower mould part, which is clamped on the horizontally operating rotary table. This enables the production cycle time to be exploited to the full.

The special, highly wear-resistant CIM injection unit features a 15mm screw, special geometry and position control. The machine is programmed via the universal Selogica control system with graphic user interface.

Semi-automated production

In high-volume production, the parts are handled by robotic systems. For smaller batch sizes, a semi-automated solution with machine operator is usually the most cost-effective option.
Here, the operator places the films in the correct position in the lower section of the mould and then removes the finished parts as well. Both inserts and end products can be inspected during the course of this work. With this application, Arburg is sure to set new standards at the Euro PM 2008.
ARBURG GmbH + Co KG
Arburg, a German machine construction company, is one of the leading global manufacturers of injection moulding machines for plastics processing with clamping forces between 125 kN and 5,000 kN. Fields of application include the production of plastic parts for motor vehicles, communications and consumer electronics, medical technology, domestic appliances and packaging. The product range is completed by robotic systems, complex projects and other peripherals. Arburg's operations are coordinated by an integrated management system and are DIN EN ISO 9001 and 14001 certified. Arburg is represented by its own organisations in 23 countries at 31 locations and by trading partners in more than 50 countries. However, the machines are produced exclusively in the parent factory in Lossburg (Germany) - with the mark of quality "made by Arburg - made in Germany". From a total of more than 2,000 Arburg employees, around 1,700 work in Germany. Around 330 further employees work at the worldwide Arburg organisations.

Further information about Arburg can be found at www.arburg.com
Press releases you might also be interested in
Weitere Informationen zum Thema "Maschinenbau":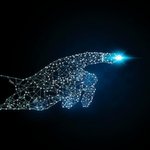 Neue Herausforderungen bei IoT, Security und KI
Im Jahr 2018 wer­den an­spruchs­vol­le IoT-An­wen­dun­gen die Gren­zen der Da­ten­ver­ar­bei­tung wei­ter ver­schie­ben und IT-Si­cher­heits­for­scher ver­stärkt selbst ins Vi­sier ge­ra­ten. Au­ßer­dem wird man ma­schi­nel­lem Ler­nen und künst­li­cher In­tel­li­genz mit we­ni­ger Skep­sis be­geg­nen.
Weiterlesen