Web hosting providers underestimate the security threat facing web applications
Hosting customers left to fend for themselves as attack levels rise
New York

, (PresseBox) -
Despite the highly publicized attacks on websites worldwide, many web hosting customers remain unprotected against the newest forms of attacks as cyber crime tactics evolve, says Applicure, a leading web application firewall specialist which protects hosting companies and their customers from incoming web server attacks.

Hundreds of thousands of web site operators - many with little or no technical expertise - rely on web hosting providers to keep their websites and web applications safe. Yet events such as the recent SQL injection attack that compromised more than 70,000 websites, and the 10,000 web sites serving up malicious code in December, show hackers are exploiting vulnerabilities in web applications with impunity.

The combination of traditional firewall technology becoming mainstream and enterprise networks improving their defenses has driven hackers to find more vulnerable targets.

Yaacov Sherban, CEO of Applicure, commented: 'Popular entry routes for attacks now focus on web applications including message boards, forums and registration forms, which puts websites of every kind right in the firing line. With many web applications virtually unprotected, it's easy for hackers to deface or shut down the website, or else manipulate the applications to reveal sensitive data. For web host providers all it takes is one customer website to be breached and the whole server, with thousands of hosting customers, can be wide open.'

The traditional approach to application vulnerabilities is to scan programs and patch the weaknesses. 'Naturally, hosting companies cannot be expected to scan and patch vulnerabilities in their customers' applications,' says Sherban. 'The good news is that security technology has advanced to the point where attack monitors and specialized web application firewalls can be deployed within minutes, and the additional security is provided to customers as a value added service.'

Sherban goes on to say: 'What makes this new technology special is that it detects and intercepts suspicious traffic before it gets to the customer's site, potentially preventing an attack that would otherwise lead to a damaging breach.'

Applicure's web application firewall solution:
Applicure's dotDefender v3.2 is a security software solution for web applications which provides advanced protection against external and internal hacking. dotDefender provides high strength protection against SQL injection, cross-site scripting, path traversal, and many other application attacks. Free download of Applicure's attack monitoring tool, dotDefender Monitor, and free 30 trial of dotDefender are available at www.applicure.com.
Applicure Technologies, Ltd.
Applicure Technologies Ltd (TASE: APCR) develops the leading multi-platform web application security software products that protect web servers and internal applications from external and internal attacks. Built upon years of research into hacker behavior, Applicure solutions feature a comprehensive knowledge base to identify attacks accurately, and stop them before they reach the website or application.

Applicure's flagship products dotDefender and dotDefender Monitor are deployed internationally and serviced by offices and distributors in the US, UK and Israel. Founded in 2004, and listed on the Tel Aviv stock exchange in April 2007, Applicure is headquartered in Herzliya, Israel.

For more information, please visit www.applicure.com.
Press releases you might also be interested in
Weitere Informationen zum Thema "Software":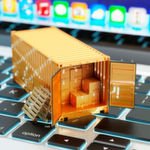 Kubernetes in Microsoft Azure nutzen und bereitstellen
Die von Goog­le ent­wi­ckel­te Open­sour­ce-Con­tai­ner-Or­che­s­trie­rungs-Lö­sung Ku­ber­ne­tes lässt sich auch in Mi­cro­soft Azu­re ein­bin­den. Da­mit kön­nen al­so auch Mi­cro­soft-Kun­den kom­for­ta­bel mit Ku­ber­ne­tes ar­bei­ten.
Weiterlesen