APPE and Coca-Cola Enterprises Announce Unique Recycling Joint Venture in France
Mending

, (PresseBox) -
APPE, the packaging division of LSB and Europe's leading PET packaging solutions provider, has established a joint venture with Coca-Cola Enterprises (CCE) in France that will lead to a major further expansion of APPE's state-of-the-art PET recycling facility in Beaune.

The site's capacity will rise from 28,000 tonnes of food-grade PET (known as SuperCycle) to 48,000 tonnes, an increase of 70%. This means that an extra 390 million PET bottles will be recycled every year.

The joint venture between APPE and CCE involves an ambitious programme of research and development into new advanced technologies for recycling. The two companies are investing around €9 million in the project which includes the installation of a new SSP tower at Beaune. The tower, supplied by Bühler, offers the very latest in advanced recycling technology, with a much smaller footprint than existing equipment, and will enable APPE and CCE to trial new recycling techniques.

The initiative will help CCE achieve its goal of reducing the overall carbon footprint of each beverage by one third by 2020, and supports the company's Made in France commitment to produce in France and partner with other companies in the country. It also underlines APPE's leadership in PET recycling and ongoing strategic objective of developing materials, preforms and containers with a lower carbon footprint, as well as the continual development of its recycling capability and capacity in the production of food-grade rPET.

APPE has undertaken a continuous investment programme at Beaune in recent years including €10 million in new equipment in 2010 which took the site up to its currently capacity. The latest expansion as a result of the joint venture confirms the company's position as the largest food-grade rPET producer in Europe.

"We are delighted to be working with our long-term partner CCE in such an exciting and ground-breaking initiative," comments APPE General Manager, Martin Hargreaves. "We have always emphasised the importance of both end-market support and long-term investment to fully realise the potential of PET recycling. It is hugely encouraging that CCE has the same vision and commitment and is keen to play such a pivotal role in helping to assure the successful long-term future of rPET."

"This investment with APPE demonstrates Coca-Cola Enterprises' leadership in terms of environmental responsibility, and our involvement in the local economy," comments Tristan Farabet, CCE President & General Manager, France. "Innovation and environmental responsibility are part of our culture. We are delighted to have established this partnership with APPE, an approach which is completely new to the French market."

About Coca-Cola Enterprises

Coca-Cola Entreprise, France's leading producer of refreshing soft drinks Coca-Cola Entreprise, a subsidiary of Coca-Cola Enterprises Inc., is France's leading producer and distributer of refreshing soft drinks. With 5 manufacturing sites and 7 regional management units, Coca-Cola Entreprise manufactures, markets and distributes The Coca-Cola Company's products in France (Coca-Cola, Coca-Cola Light, Coca-Cola Zero, Sprite, Fanta, Burn, Monster, Minute Maid, Powerade, Chaufontaine) as well as other products (Nestea, Ocean Spray and Capri-Sun.) Today, 90% of the drinks marketed by Coca-Cola Entreprise are manufactured in France.

- Coca-Cola Entreprise - Key figures
- 2800 employees spread throughout the whole country
- 800 jobs created over the last 10 years
- 90% of our products are made in France at our 5 French industrial sites
- 2.1 billion Euros of turnover in 2011
- 300 million Euros invested in industrial tooling since 2007
- 400 000 retail outlets in France
-
- To find out more, go to: htttp://www.coca-cola-entreprise.fr
APPE Deutschland
APPE, formerly known as Artenius PET Packaging Europe, is a division of La Seda de Barcelona (LSB).

The company is a market-leader in the design and manufacture of rigid plastic packaging solutions for a wide variety of end markets including food, drinks, alcohol, personal care and household products.

With manufacturing facilities in the UK, Germany, France, Spain, Belgium, Poland, Morocco, Turkey and Greece, APPE is able to offer customers both a localised and pan-European service.

APPE is also the European leader in the recycling of PET containers and the largest producer of high quality food grade rPET resin.

Press releases you might also be interested in
Weitere Informationen zum Thema "Produktionstechnik":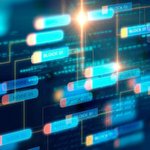 Blockchain wird 2018 das IoT revolutionieren
Nach Ein­schät­zung des eco-Ver­bands wird 2018 ein "ech­tes" Block­chain-Jahr. Die Zahl der kon­k­re­ten Bu­si­ness-An­wen­dun­gen wächst ste­tig. Neue Block­chain-Kon­zep­te wie Ethe­re­um oder Hy­per­led­ger Fa­bric sor­gen für mehr Per­for­man­ce und kom­men so dem In­ter­net der Din­ge (IoT) zu­gu­te.
Weiterlesen