Apoplex: Positive results published
Positive results of study on atrial fibrillation with an automatic screening algorithm ASA (SRA) published in Cardiovascular Disease Magazin
Pirmasens

, (PresseBox) -
Apoplex medical technologies, Pirmasens, Geratherm Medical, Geschwenda, 24.08.2010.
In a study for detection of paroxysmal atrial fibrillation in acute stroke patients, clinicians from university hospital at Heidelberg compared in 136 patients SRA (technology from apoplex medical technologies) with the conventional 24 hour long term ECG. While the 24 hour ECG examination revealed 23 % of the patients later found as having paroxysmal atrial fibrillation during monitor surveillance, the SRA test identified 72% with just a one hour examination in the emergency room.

The study has been published at the 18 th of August 2010 , by the department of Neurology in cooperation with the departments of Cardiology and Epidemiology and Aging Reaseach at the German Cancer Reseach Center (DKFZ) at the University of Heidelberg.

Abstract:

Background: Atrial fibrillation (AF) is a frequent cause of stroke, but detecting paroxysmal AF (pAF) poses a challenge. We investigated whether continuous bedside ECG monitoring in a stroke unit detects pAF more sensitively than 24hour Holter ECG, and tested whether examining RR interval dynamics on shortterm ECG recordings using an automated screening algorithm (ASA) for pAF detection is a useful tool to predict the risk of pAF outside periods of manifest AF.

Methods: Patients >60 years with acute ischemic stroke or transient ischemic attacks (TIA) were prospectively enrolled unless initial ECG revealed AF or they had a history of paroxysmal or persistent AF. ASA was performed on 1- to 2hour ECG recordings in the emergency room and patients were classified into 5 risk categories for pAF. All patients underwent continuous bedside ECG monitoring for >48 h. Additionally, 24hour Holter ECG was performed. Results: 136 patients were enrolled (median age: 72 years, male: 58.8%). In 29 (21.3%), pAF was newly diagnosed by continuous bedside ECG monitoring. pAF increased with age (p = 0.031). Median time to first pAF detection on continuous bedside ECG monitoring was 36 h. In 16 patients, pAF was detected by continuous bedside ECG monitoring prior to the performance of 24hour Holter ECG. Thirteen of the remaining patients were pAF positive on continuous bedside ECG monitoring, but 24hour Holter detected only 3 patients. Accordingly, the sensitivity of 24hour Holter was 0.23. Sensitivity of higherrisk categories of ASA compared to continuous bedside ECG monitoring was 0.72, and specificity 0.63.

Conclusion: Continuous bedside ECG monitoring is more sensitive than 24hour Holter ECG for pAF detection in acute stroke/TIA patients. Screening patients for pAF outside AF episodes using ASA requires further development.

Link:http://content.karger.com/produktedb/produkte.asp?doi=316885
apoplex medical technologies GmbH
apoplex medical technologies GmbH was founded in 2004 in Pirmasens, in the west of the Rhineland- Palatinate, and, within the field of medical technology, specializes in new and innovative technological products for the prevention of strokes throughout the world. The subsidiary of Geratherm Medical AG focuses on easily applicable and efficient methods of patient screening using medicaltechnical applications to prevent strokes and vascular dementia. The SRA (Stroke Risk Analysis) procedure is the first practicable screening method for paroxysmal atrial fibrillation. It is available in versions for use in medical practices, pharmacies and stroke units. apoplex medical technologies is supported by an extensive academic and clinical network, which professionally supplements its own core competences in the fields of mathematics, physics and medicine. Further information is available at www.apoplexmedical.com.
Press releases you might also be interested in
Weitere Informationen zum Thema "Medizintechnik":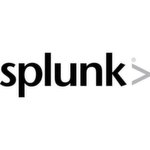 Risiken bei IoT, KI sorgt für Vereinfachungen
Der Ma­chi­ne-Lear­ning-Ex­per­te Sp­lunk hat ei­ni­ge Vor­her­sa­gen für das kom­men­de Jahr ge­wagt. So sol­len et­wa Künst­li­che In­tel­li­genz (KI ) und ma­schi­nel­les Ler­nen den IT-Be­trieb deut­lich ve­r­ein­fa­chen.
Weiterlesen