LTE must overcome challenges to succeed as a next-generation broadband platform in rural areas, warns Analysys Mason
Dublin, Ireland

, (PresseBox) -
Analysys Mason, a specialist adviser in telecoms, IT, and media, has said that LTE, the mobile broadband technology chosen by Ireland's network operators, faces a number of challenges if it is to succeed as a next-generation platform in rural areas.

At an industry briefing in Dublin today, Rupert Wood, Principal Analyst at Analysys Mason, explained: "When considering how to deliver next-generation broadband to rural areas, operators have to weigh the long-term costs of an LTE-only approach against those of a more traditional fixed network. The lower costs and better performance of fibre-based broadband in large village clusters make it a better investment than LTE. Furthermore, LTE can initially have lower operating costs, but as data volumes grow these will overtake those of fibre-based broadband."

While all four Irish mobile network operators have launched or committed to launching LTE networks and associated higher-speed mobile broadband services, the extent of coverage to be provided in rural areas remains unclear. As part of the National Broadband Plan, the Irish government is currently undertaking a mapping exercise to determine those areas which will not receive next-generation broadband without public intervention.

"The business case for LTE in rural areas is better if usage is lower than would be typical on a monopoly infrastructure, but data caps and/or high prices may not be politically acceptable", noted Wood. The incumbent's case for LTE is significantly improved by opex savings if copper is decommissioned, but the underlying problem remains - the incremental cost of data transport on LTE is much higher than on fixed."

A further factor to be considered by operators in rural areas is the requirement for external antennae. "External antennae will be necessary in incumbent replacement scenarios", Wood told the briefing, "the additional cost of which weakens the case for LTE over fibre-based broadband".

Analysys Mason's report "LTE as a next-generation access platform in rural markets: cost-benefit analysis" is available for purchase from the link below: http://www.analysysmason.com/Research/Content/Reports/LTE-NGA-rural-markets-Jul2013-RDTW0

Link to press release online: http://www.analysysmason.com/About-Us/News/Press-releases1/LTE-rural-challenges-Oct2013/
Analysys Mason
At the core of Analysys Mason's offer are two key services: consultancy and research. To support these, we have developed skills and techniques that deliver tangible results for clients the world over. One of the features that sets our consultancy work apart is our exclusive focus on telecoms, media and technology (TMT). We are specialists, and proud of it. Analysys Mason works with clients across the TMT sector and across the world. Most important of all, we never forget that the point of consultancy is to make a tangible difference to our clients' businesses. In terms of our research, many of the world's leading network operators, vendors, regulators and investors subscribe to our research programmes and rely on our insight to inform their decision making. Clients also have the opportunity to engage one-to-one with our subject-matter experts for tailored advice on critical business issues.


Press releases you might also be interested in
Weitere Informationen zum Thema "Kommunikation":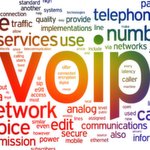 Sanfte Migration: so gelingt der Umstieg auf VoIP
Die gu­te al­te ISDN-Tech­nik ist in die Jah­re ge­kom­men. Die gro­ßen Pro­vi­der pla­nen seit Jah­ren ei­nen Tech­no­lo­gie­wech­sel und dro­hen dem Kun­den bei Mis­sach­tung die­ser Ent­wick­lung mit Ab­schal­tung der al­ten Tech­no­lo­gie. Doch das An­ge­bot an VoIP-TK-An­la­gen ist groß – wor­auf soll­te man al­so ach­ten, wenn man sich auf die neue Tech­nik ein­lässt? Und wie ge­lingt der Um­s­tieg?
Weiterlesen