austriamicrosystems announces two step-down DC-DC switching charger ICs for single cell Li-Ion batteries in mobile devices
The AS3610/11 provide high efficiency, numerous safety features, independent or ?C control
Unterpremstaetten, Austria

, (PresseBox) -
austriamicrosystems (SIX: AMS), a leading global designer and manufacturer of high-performance analog ICs, has announced two new battery charger ICs for Li-Ion batteries in mobile devices. The AS3610/11 step-down DC-DCs offer fast and highly efficient charging of Li-Ion batteries in mobile devices with up to 1.25 A output current. The ICs include numerous safety and protection features, internal current measurement, and USB Host/OTG (on the go) boost mode operation. The AS3610 DC-DC provides an I²C interface for external control and the AS3611 operates independently.

The performance and features of the AS3610/11 make the charger ICs very well suited for applications that are powered by one Li-Ion battery. Such applications include high-end blood glucose meters, remote controls, GPS outdoor navigation or tracking equipment, mobile phones, e-dictionaries and e-book readers.

The AS3610/11 switching charger ICs were designed with inputs from the handset and portable markets to use a high efficiency switch mode charger with minimum ripple. Implementation is simplified with most options and features controlled by pin strapping or OTP. These features include current limit set, charging current, OTG boost, and more. The AS3610 step-down DC-DC also support 900mA input current limitation for USB 3.0.

"Modern mobile devices incorporate more features while demanding higher battery life", said Peter Kammerlander, Product Manager at austriamicrosystems. "The mobile industry asked for higher efficiency DC-DC chargers, with numerous options. These options enable the customer to re-use one design across a family of end product with minimal customization to support each model. The AS3610/11 features high current, low heat dissipation and all necessary safety features to safely give the end user the shortest possible charging time. Despite all these features, only a minimal number of external components are needed."

Other features austriamicrosystems' AS3610/11 step-down DC-DCs include: 22 V over-voltage protection; reverse polarity protection; chip and battery temperature supervision, and charger time-out supervision. The AS3610/11 is available in a small 3x3 mm MLPD14 package, and operates from a supply of 2.7 V to 5.5 V over a temperature range of -40 ºC to 85 ºC. A WL-CSP package option is available for PCB space-critical applications.

Price and availability

The AS3610/11 DC-DCs are available now and are priced at $1.20 in 1000-piece quantities. A demo board is also available to reduce development time. For more information on austriamicrosystems' AS3610/11 and the demo board, please visit www.austriamicrosystems.com/BatteryChargers.
ams AG
austriamicrosystems is a leading designer and manufacturer of high performance analog ICs, combining almost 30 years of analog design know-how with state-of-the-art manufacturing and test facilities and production partnerships.

austriamicrosystems leverages its expertise in low power and high accuracy to provide industry-leading standard and customized analog products. Operating worldwide with more than 1,200 employees, austriamicrosystems focuses on the areas of power management, sensors & sensor interfaces and mobile infotainment in its markets Consumer & Communications, Industry & Medical and Automotive. Through the combination with TAOS, a world leader in advanced light sensors, austriamicrosystems has expanded its innovative sensor offering for growth markets such as mobile devices. austriamicrosystems is listed on the SIX Swiss Exchange in Zurich (ticker: AMS).

For more information, please visit www.austriamicrosystems.com
Press releases you might also be interested in
Weitere Informationen zum Thema "Microtechnology":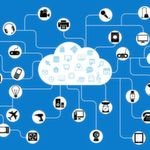 Investitionen in IoT-Sicherheit steigen rasant
Laut den Prog­no­sen der Markt­for­scher von Gart­ner stei­gen die welt­wei­ten Aus­ga­ben für IoT-Si­cher­heit im lau­fen­den Jahr auf 1,5 Mil­li­ar­den US-Dol­lar an. Bis zum Jahr 2021 soll Com­p­li­an­ce der wich­tigs­te Ein­fluss­fak­tor für das Wachs­tum bei IoT-Se­cu­ri­ty wer­den.
Weiterlesen