New reference design from ams provides hardware blueprint for battery fuel-gauging in electric scooters
Circuit uses AS8510 sensor interface to sense the voltage and current simultaneously of four series-connected 12V batteries
Unterpremstätten

, (PresseBox) -
ams (SIX: AMS), a leading worldwide designer and manufacturer of high-performance analog ICs for consumer, communications, industry, medical and automotive applications, today announced it has developed a reference design which shows how a simple current and voltage measurement circuit can produce state of charge (SOC) readings for electric scooter batteries.

The reference design uses the AS8510 sensor interface from ams, a two-channel battery sensor interface, together with a simple 8-bit microcontroller, an LDO and an LED driver (driving an LED bargraph display). The bill-of-materials cost for these active components is around € 3 / $ 3.70.

By implementing the design, electric scooter manufacturers can replace today's crude voltmeter displays with a fuel gauge, thus making the vehicle more useful and convenient to the rider while adding little to its bill of materials.

Electric scooters, normally powered by four series-connected 12V lead-acid batteries, are an increasingly popular mode of transport because they are cheap to buy and run, and emit no exhaust fumes. But the voltmeter dials provided in them offer a poor indication of the scooter's range, since the output voltage at the batteries has a non-linear relationship with SOC, and varies markedly depending on the load on the batteries.

The new e-scooter fuel-gauging reference design from ams succeeds in meeting the tight cost requirements of electric scooter manufacturers while delivering accurate voltage and current readings across the charge/discharge cycle and across the battery's operating temperature range. This is due in large part to the circuit's use of the AS8510 sensor interface, which integrates data acquisition and data conversion in a single chip, and which produces virtually offset-free current and voltage measurements across a wide, dynamic range.

The ams circuit design captures simultaneous current and voltage measurements for each of the four batteries at a high sampling rate. Demonstration software implemented in an 8-bit microcontroller converts a combination of open-circuit voltage measurements and coulomb counts into SOC readings. The reference design supports a simple LED bar graph display, but it can also be used to drive a more expensive LCD display, providing more precise SOC information to the rider. The software developed by ams is provided at no cost to demonstrate that fuel-gauging can be successfully implemented in the reference hardware design, and to show how accurate and precise voltage and current measurements can be used to produce valid SOC readings.

Bernd Gessner, Vice-President and General Manager of the automotive business unit at ams, said: "Implementing this innovative design from ams enables electric scooter manufacturers to add a huge amount of value to their products while optimizing their bill-of-materials cost. With an accurate fuel gauge based on the AS8510, riders of cheap battery-powered scooters will be able to see exactly how much power remains, and can work out easily how far they can ride before needing to recharge."

The reference design is available free to ams customers. To inquire about the reference design, customers should contact ams or one of its authorized distributors.

For further information on the AS8510 sensor interface or to request samples, please visit www.ams.com/AS8510.
ams AG
ams develops and manufactures high-performance analog semiconductors that solve its customers' most challenging problems with innovative solutions. ams' products are aimed at applications which require extreme precision, accuracy, dynamic range, sensitivity, and ultra-low power consumption. ams' product range includes sensors, sensor interfaces, power management ICs and wireless ICs for customers in the consumer, industrial, medical, mobile communications and automotive markets.

With headquarters in Austria, ams employs over 1,200 people globally and serves more than 6,500 customers worldwide. ams is the new name of austriamicrosystems, following the 2011 acquisition of optical sensor company TAOS Inc. ams is listed on the SIX Swiss stock exchange (ticker symbol: AMS). More information about ams can be found at www.ams.com.
Press releases you might also be interested in
Weitere Informationen zum Thema "Mikrotechnik":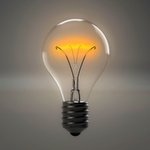 Zögerlicher Einsatz neuer Technologien
Deut­sche Un­ter­neh­men le­gen beim Ein­satz neu­er Tech­no­lo­gi­en ein zu­rück­hal­ten­des Ver­hal­ten an den Tag. Laut ei­ner Stu­die des Bit­kom se­hen sich vie­le Un­ter­neh­men vor al­lem bei Künst­li­cher In­tel­li­genz, 3D-Druck, Block­chain und Ro­bo­tik im Hin­ter­tref­fen.
Weiterlesen