Amicra to Demonstrate Advanced Die and Flip Chip Bonders at Semicon Taiwan 2013
Regensburg, Germany

, (PresseBox) -
Amicra Microtechnologies GmbH, a worldwide leading provider of high-precision micro-assembly equipment and customized electronics manufacturing solutions, comes to this year's Semicon West to demonstrate its latest advanced die and flip-chip bonders AFC Plus and NOVA Plus. Amicra will exhibit at TWTC Nangang Exhibition Hall in Booth 1024.

Amicra's high-accuracy NOVA Plus and AFC system are perfectly suited for die and flip-chip processing including 3D and stack-die, covering the full scope of high-volume micro/nano assembly applications. They are laid out for bonding processes, offering optional flip-chip bonding, wafer mapping, and post-bond inspection.

The ultra-high-precision Amicra AFC Plus bonding system was designed as a modular concept for utmost user flexibility and customer accommodation. AFC Plus realizes a placement accuracy of +0.5 µm at 3 Sigma for die and flip-chip attach. At a cycle time of <30 sec, it is well suited for processing micro-optic and micro-mechanic components, with eutectic bonding via diode laser or heating plate. AFC Plus provides auto loading of wafers and substrates, wafer mapping, epoxy stamping and dispensing. Active alignment is provided on request. Post-bond inspection is included; UV curing is featured as an option.

The new NOVA Plus die-attach and flip-chip placement system, introduced in 2010, offers a combination of high accuracy (+2.5 μm at 3 Sigma) and high-speed processing at a very low cycle time of <3 sec. Auto-loading is provided for wafers up to 12 inch (300 mm) diameter and up to 450 mm substrate wafers, with a substrate working area of 500 x 500 mm. With these specs, the Amicra NOVA Plus is well suited for today's preferred bond processes such as eutectic, epoxy, and laser bonding. Alignment is passive, with active bond force control.

The NOVA Plus modular concept is well suited for micro-assembly applications, multi-flip-chip bonding, wafer mapping, and post-bond inspection I various industrial segments. Post-bond inspection and measurement are provided as a standard feature, UV curing and dispensing as options.

With its broad product line of semi-automatic (SIS) and fully automatic wafer ink (AIS) systems, Amicra is currently setting industry standards at a dot size down to 125 µm, and for the inking of diced or undiced wafers. Amicra's AIS system enables inking of 12-inch wafers, at a dot size down to 70 µm.

The Amicra LTS test system is a flexible multi-bin test and sorting system for Laser Diode and LED components, accommodating up to three test stations. First delivery of the LTS was in 2012, since then, multiple systems have been installed at a major European LED manufacturer

In addition to its line of standard products, Amicra offers customized processing solutions for gel dispensing, LED inspection and test, as well as in-line integration of these systems.
Amicra Microtechnologies GmbH
Amicra Microtechnologies GmbH, founded in 2001 and headquartered in Regensburg, Germany, provides leading-edge products and engineering services for backend manufacturing and packaging processes to customers in multiple segments of the electronics industry such as semiconductors, fiber-optics and optoelectronics, automotive sensors, LED and MEMS. With its latest micro-assembly solutions for flip-chip and die-attach Amicra has evolved and optimized traditional bond processes in terms of high precision and low cost.

Amicra maintains a global sales and support network with representative offices throughout Europe, Northern Africa, Israel, Asia Pacific and China, as well as on the U.S. East Coast and Northern and Southern California.

More information: www.amicra.com.

Press releases you might also be interested in
Weitere Informationen zum Thema "Mikrotechnik":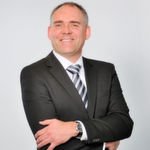 Diese Einsatzszenarien bietet die Blockchain
Die Kryp­to­wäh­rung Bit­coin macht mo­men­tan fast täg­lich Schlag­zei­len. Im Zu­ge des­sen fällt zwangs­läu­fig der Be­griff "Block­chai­n", der oft­mals fäl­sch­li­cher­wei­se als Sy­n­onym ver­wen­det wird. Doch Block­chain ist sehr viel mehr als nur Bit­coin – ei­ne zu­kunft­s­träch­ti­ge Tech­nik, die auch au­ßer­halb von Kryp­to­wäh­run­gen gro­ßes Po­ten­zial hat. Sie kann in den ver­schie­dens­ten Bran­chen im­men­se Vor­tei­le brin­gen – und das liegt an den Ei­gen­schaf­ten der Block­chain-Tech­nik an sich.
Weiterlesen