AMI Unveils AMIDuOS 5 - Now, Run Android Lollipop On Windows Devices Without Compromise
Barcelona

, (PresseBox) -
Android isn't just for Android anymore. With AMIDuOS, users can enjoy their favorite Android apps - right on their Windows 7.x or 8.x devices. The new AMIDuOS version 5 - released here at Mobile World Congress - delivers a full Android Lollipop experience to the Windows desktop.

AMIDuOS is available now for download from www.amiduos.com for a $10 lifetime license - with a 30-day free trial. It was created by American Megatrends, Inc., the number one BIOS vendor in the world by shipment volume.

"We believe that consumers should be able to run their Android apps on any device they wish," explained Subramonian Shankar, AMI founder and President. "Our goal with the creation of AMIDuOS was to make it easy for anyone to get the full Android experience on their Windows desktop or laptops. This new version of AMIDuOS makes that experience even better than ever before."

Why AMIDuOS?

Many Android apps are not available on the Windows 7/8 platform - ranging from communication (WhatsApp), or education (DuoLingo) to some of the most popular games (Real Racing 3, Plants vs Zombies 2, Temple Run, Angry Birds Go!) Further, many Android Apps that ARE available on Windows are more expensive on Windows - for the identical app!

Further, consumers who already paid for their app on the Android platform have been required to pay a second time to purchase the same app for Windows.

Finally, developers often update apps on Android before Windows - so the only way to get the latest and greatest features is to utilize the Android version of an app.

With AMIDuOS, compromise is a thing of the past. Consumers gain access to the full library of Android apps on their Windows device - running either full-screen or in a window, while retaining the ability to switch over to their traditional Windows apps at any time - no need to reboot. It is truly the best of both worlds.

How it Works

After installing AMIDuOS with a quick download from www.amiduos.com, users get a full Android experience on their Windows device, which can be run either full-screen or in a window. They can access and manipulate the Android desktop just as they do on their phone or tablet and download apps from Google Play or Amazon App Store.

AMI has utilized its decades of expertise in PC hardware to build hardware acceleration support into the app, and support direct hardware access whenever possible. Emulation is only used when needed - otherwise code will run natively. This, plus 3D acceleration support, means incredible performance and allows games and video-intensive apps to run smoothly and quickly.

Since AMIDuOS can access all hardware on the PC, apps can take advantage of the touchscreen, sensors, peripherals, GPS, camera, etc. AMI has tested AMIDuOS with over 4,000 apps and is continually releasing updates to improve compatibility.

AMIDuOS integrates Android tightly into the Windows experience. The clipboard is shared, so one can copy from an Android app and paste into Windows, or vice versa. In addition, AMIDuOS can be configured to share files with the Windows PC - so one can save a file in Android and then open that file directly from a Windows app.

AMIDuOS runs best on a touch-screen enabled tablet, but is compatible with a keyboard and mouse setup as well.

AMIDuOS Version 5 AMIDuOS version 5 adds a number of significant features:
- Full Lollipop support and compatibility
- Customizable keyboard mapping - assign keys to gestures such as swipe or pinch, for unsurpassed speed in games or other apps
- Bluetooth gamepad support - play Android games on a Windows machine with gamepads including PS3, PS4, Xbox 360, Xbox One and more.
American Megatrends International GmbH
American Megatrends, Inc. (AMI) creates and manufactures key hardware and software solutions for the global computer marketplace, providing the highest quality and compatibility necessary to build today's advanced computing systems. Established by S. Shankar in 1985, AMI's mission is to design state-of-the-art computer solutions and develop advanced technology for the best computing solutions in the world. Today, AMI is the world's largest BIOS firmware vendor, with AMIBIOS® and Aptio® deployed in a high proportion of all computers worldwide.

AMI's extensive product line includes StorTrends® IP Storage Area Network (IP-SAN) and Network Attached Storage (NAS) solutions, Aptio and AMIBIOS system software and firmware, MegaRAC® remote management software and firmware, solutions for the Android™ operating system including the DuOS® Dual OS Environment for Windows® and app development and OS customization services, as well as a wealth of design, testing, validation and engineering services for system manufacturers.

With these product groups, AMI is uniquely positioned to provide all of the fundamental components necessary to offer complete system performance, manageability, and availability for today's enterprise and personal computing requirements. AMI prides itself on its unique position as the only company in the industry that offers products and services based in all of these core technologies.

Press releases you might also be interested in
Weitere Informationen zum Thema "Software":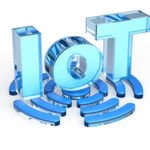 Wie wird der Umsatz mithilfe des Internet of Things smart?
Wer mit smar­ten Pro­duk­ten und Ser­vices Geld ver­die­nen will, muss die­se nicht nur ent­wi­ckeln und an­bie­ten. Viel­mehr sind die pas­sen­den Er­lös­mo­del­le ein ent­schei­den­der Be­stand­teil von IoT-Pro­jek­ten. Und die­se un­ter­schei­den sich zum Teil deut­lich von den Um­satz­prak­ti­ken bei klas­si­schen Pro­dukt­ver­käu­fen und Sup­port-An­ge­bo­ten. Die Er­lös­mo­del­le auf die An­for­de­run­gen des IoT an­zu­pas­sen, ist we­ni­ger ei­ne tech­ni­sche als ei­ne kul­tu­rel­le Her­aus­for­de­rung.
Weiterlesen