The Best Gets Better: AMD Extends Its Desktop Platform Advantage for Performance PCs
AMD 790GX fuses the world's fastest motherboard graphics processor1 with enhanced AMD Phenom™ processor performance tuning and scalable ATI CrossFireXTM graphics technology
SUNNYVALE, Calif.

, (PresseBox) -
AMD (NYSE:AMD) today announced the availability of the industry's preeminent performance desktop platform, the AMD 790GX. Packing a host of innovations, the AMD 790GX integrates advanced performance tuning for AMD PhenomTM processors, plus ATI RadeonTM HD 3300 graphics - the world's fastest motherboard graphics processor (mGPU) - to take media aficionados beyond HD. In addition to AMD validation, independent testing of the AMD 790GX chipset shows significant increases in AMD Phenom processor performance2 via the introduction of Advanced Clock Calibration technology. Versatile graphics options include ATI Hybrid CrossFireX(TM) technology, which pairs the on-board ATI RadeonTM HD 3300 graphics with a discrete graphics card from either of the ATI Radeon(TM) HD 3400 series or ATI Radeon(TM) HD 2400 series graphics cards; or ATI CrossFireX(TM) multi-GPU technology, to enable multiple discrete graphics cards to work together to satisfy gamers demanding the best in 3D performance at maximum display resolution.

Significant tuning enhancements via Advanced Clock Calibration (ACC) on the new SB750 Southbridge introduced with the AMD 790GX make it the best platform for unlocking maximum AMD Phenom processor performance. Built-in ATI Radeon HD 3300 graphics provide an unmatched HD and gaming experience out of the box, with flexibility to scale to high performance configurations with the addition of one or two award-winning3 ATI Radeon HD 4800 series discrete graphics cards.

"Today's high definition, multimedia applications demand powerful graphics and multi-core processor performance and only AMD is delivering a truly balanced platform that accelerates these workloads," said Phil Eisler, corporate vice president and general manager, AMD Chipset Division. "The AMD 790GX chipset contains several AMD innovations that further improves both multi-core AMD Phenom processor performance and motherboard ATI Radeon graphics performance, the result of which are versatile performance PCs that deliver an eye-catching visual experience."

Scalable Game Performance Building on the momentum of the award-winning4 AMD 780G chipset, the AMD 790GX offers DirectX® 10 game compatibility, allowing casual gamers to enjoy advanced game performance, truly lifelike 3D graphics and dynamic interactivity in the latest game titles. Gamers looking to scale their performance with the addition of a discrete graphics card can achieve superior performance with ATI Hybrid Graphics Technology, harnessing the graphics power of both a discrete graphics card and the motherboard GPU in tandem. Performance players can scale even further with ATI CrossFireX graphics technology, powering multiple ATI Radeon discrete graphics cards, to further improve 3D performance. In addition, the AMD 790GX chipset is the third generation AMD chipset to feature AMD Overdrive(TM) , a simple user interface that brings performance tuning to the masses5. With the latest AMD OverDrive feature, Advanced Clock Calibration, gamers can push the limits of their AMD Phenom Black Edition processors to extreme frequencies for added performance.

The Ultimate Visual Experience(TM) for HD The AMD 790GX chipset features ATI Avivo(TM) HD, bringing full 1080p HD to performance PCs with support for the latest and most demanding formats, including VC-1, MPEG-2 and H.2646. Featuring the AMD Unified Video Decoder (UVD), it directs HD playback to the better-suited GPU rather than to the CPU so consumers may enjoy a smooth and energy efficient HD viewing experience-virtually no lag, stalling or dropped scenes-in the latest Blu-ray(TM) titles. In addition, PC's built around the AMD 790GX help give consumers tremendous flexibility with a broad range of video interfaces, including DisplayPort, DVI and HDMI, and with support for AMD Surroundview(TM) consumers may connect to multiple monitors.

Ecosystem Support The AMD 790GX motherboard GPU is expected to be widely available from AMD's add-in-board partners, including ASUS, ASRock, BIOSTAR GROUP, DFI, ELITEGROUP COMPUTER SYSTEMS CO., LTD, Foxconn Technology Group, GIGABYTE TECHNOLOGY CO., LTD, J&W Technology Ltd., Jetway Info. Co., LTD. and MSI Computer Ltd.

In addition, numerous system integrators are on board including: Alienware, CyberPower, Inc., iBUYPOWER Computer, MAINGEAR Computers, Rain Computers, Inc., Velocity Micro, Inc. and Vigor Gaming Computer.

For press collateral pertaining to the AMD 790GX chipset, including images and videos, please visit www.amd.com/790GX/presskit/.

Industry Support for AMD 790GX

Asus:

"At AsusTeK Computer Inc., we share AMD's commitment to raise the performance bar on next-generation computing capabilities and deliver key technologies that open up a new world of possibilities for consumers," said Joe Hsieh of Asus. "M3A78-T desktop systems based on the AMD 790GX can push the limits of computing by providing our customers access to extraordinary power, improved platform longevity, and superior entertainment capabilities."

CyberPower, Inc.:

"We applaud AMD for remaining at the forefront of the technology revolution with the launch of its 790GX to system builders, and look forward to the new desktop computing possibilities for our shared customers, said Eric Cheung, CEO, CyberPower"

Foxconn Technology Group:

"At Foxconn Electronics Inc., we work with AMD to help the integration of AMD's GPU and CPU hardware innovation on our motherboards to help accelerate the emergence of new desktop computing technologies" said David Ku, product manager, Foxconn. "This chipset presents a great opportunity to offer our customers a solution with incredible graphics scalability and power efficiency through a wide range of 790GX enabled motherboards."

GIGABYTE TECHNOLOGY Co., LTD.:

"Our work with AMD has helped us stay true to our commitment to delivering highly integrated, reliable platforms for a wide range of applications," said Henry Kao, vice president, GIGABYTE UNITED. "We're thrilled to offer our customers a full range of 790GX enabled motherboards with Ultra Durable high quality components, allowing them to take advantage of great graphics scalability and power savings.

iBUYPOWER Computer:

"Integrating the 790GX into our designs offers us great flexibility as we build systems that deliver on consumers computing needs," said Darren Su, Executive VP, American Future Tech/iBuypower. "Whether you are a corporate professional, a student, or home user, you'll know you're getting a high quality computer solutions and great experience when implementing AMD's technology into your PC."

MAINGEAR Computers:

"Since the launch of the 780G, MAINGEAR has proudly featured the best integrated platforms from AMD; the 790GX extends that performance leadership even further while adding ATI CrossFireX support for a very versatile solution," said Wallace Santos, MAINGEAR Computers CEO and Founder. "AMD definitely shares our customer-centric philosophy when it comes to creating platforms that matter to the end-user and MAINGEAR is proud to feature AMD technology in our award-winning luxury computers."

MSI Computer Ltd.:

"The combination of AMD's GPU and CPU hardware innovation on our motherboards will help accelerate the emergence of new desktop computing technologies," said Larry Wu, vice president of sales, MICRO-STAR INT'L CO., LTD.

1As of August 6, 2008, the AMD 790GX chipset has achieved 3DMark Vantage – entry mode scores in excess of 2900 – currently the fastest mGPU score on record.
2AMD's SB750: Enabling Higher Phenom Overclocks?-- Anandtech.com, July 23, 2008
3"AMD Radeon HD 4800 Series" – [H]ard|OCP, June 25, 2008
"AMD (ATI) Radeon HD 4850 and 4870: bloodying NVIDIA's profits" – Hexus, June 25, 2008
4"AMD 780G Chipset Preview - Gigabyte MA78GM-S2H Evaluated" - PC Perspective, March 4, 2008
"AMD 780G Chipset - Gigabyte MA78GM-S2H Motherboard" – Legit Reviews, March 11, 2008
5AMD product warranty does not cover damage caused by overclocking, even when enabled using AMD OverDrive software
6HD monitor required
AMD GmbH
Advanced Micro Devices (NYSE: AMD) is a leading global provider of innovative processing solutions in the computing and graphics markets. AMD is dedicated to driving open innovation, choice and industry growth by delivering superior customer-centric solutions that empower consumers and businesses worldwide. For more information, visit www.amd.com.
Press releases you might also be interested in
Weitere Informationen zum Thema "Hardware":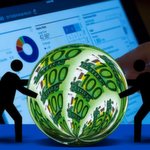 Soll VMware Dell kaufen?
Noch sind es Ge­rüch­te: Of­fen­bar er­wägt Dell Tech­no­lo­gies ei­ne um­ge­kehr­te Über­nah­me durch VM­wa­re. Die­se wür­de dem Com­pu­ter-Her­s­tel­ler er­lau­ben, ein bör­sen­no­tier­tes Un­ter­neh­men zu wer­den, oh­ne auf her­kömm­li­che Art ei­nen Bör­sen­gang (IPO) ab­sol­vie­ren zu müs­sen. Die Bör­se rea­giert: Die VM­wa­re-Ak­ti­en sind ge­fal­len.
Weiterlesen