Quad-Core AMD Opteron™ Processors Deliver World-Record Web Performance
Record SPECweb® 2005 scores for 2P and 4P configurations demonstrate that AMD platforms sharpen the competitive edge in Web business
SUNNYVALE, Calif

, (PresseBox) -
Demonstrating its superior ability to handle the strenuous and increasing demands placed on today's high-traffic Web-based businesses, AMD (NYSE: AMD) today announced that the power- and cost-efficient Quad-Core AMD Opteron(TM) processor Model 2356 and Quad-Core AMD Opteron processor Model 8356 now hold the top x86 web performance records for both 2P and 4P servers, as measured by the SPECweb®2005 benchmark. These records demonstrate that Quad-Core AMD Opteron processors deliver the ideal platform for dynamic web-based businesses to help scale with peak loads, improve server utilization, minimize data center power consumption and deliver next generation Web 2.0 infrastructure.

"Web-based businesses, including hosted services for customers or internally facing business critical functions like CRM environments over a corporate intranet, often require more peak performance and scalability to handle heavy user traffic while balancing cost and power concerns," said Patrick Patla, general manager, Server and Workstation Business, AMD. "These benchmark results are the latest evidence of the clear value that Quad-Core AMD Opteron processors offer an Internet business - or any data center that requires the ultimate in performance, reliability and power efficiency."

This elite Web performance capability affirms the idea that businesses no longer must invest in traditionally large, expensive, proprietary hardware. The Quad-Core AMD Opteron processor allows businesses to affordably and easily scale up a datacenter with power efficient, high-performance servers that offer enterprise-class functionality at industry-standard pricing.

With its Direct Connect Architecture, Web-based companies world-wide, including DAUM Communications, Rackspace and Strato, have benefited from Quad-Core AMD Opteron processor-based systems in their datacenter infrastructure.

The 2P Quad-Core AMD Opteron processor-based system posted a score of 30007 on an HP ProLiant DL385 G5 server featuring two power-efficient AMD Opteron processors Model 2356 running at 2.3 GHz.¹ The 4P Quad-Core AMD Opteron processor-based system posted a score of 43,854, which represents a roughly 2.5 percent increase in performance over the previous record. This record-breaking score was achieved with an HP ProLiant DL585 G5 server powered by four Quad-Core AMD Opteron processors Model 8356, which run at 2.3 GHz and 75W Average CPU Power (ACP).²

Additionally, the 4P results are among the first to be tested using a 10 Gigabit Ethernet (10GigE) network infrastructure, showing that Quad-Core AMD Opteron processors can meet the latest demands of web-based companies and emerging technology.

"Customers in massive scale out and cloud computing environments need reliable hardware with leading application performance to drive distinct business advantages," said John Gromala, director, ProLiant product marketing, Industry Standard Servers, HP. "The record-breaking benchmark results of the HP ProLiant DL 585 G5 and Quad-Core AMD Opteron processors demonstrate the outstanding performance and reliability these solutions deliver to high-traffic computing environments."

SPECweb® 2005 is an objective and representative benchmark for measuring a system's ability to act as a web server, simulating simultaneous user requests for standardized web transactions such as banking, e-commerce and downloading dynamic content. For more information on AMD benchmark performance results, please visit http://www.amd.com/opteronperformance.

¹http://www.spec.org/osg/web2005/results/res2008q2/web2005-20080409-00107.html
²http://www.spec.org/osg/web2005/results/res2008q3/web2005-20080618-00112.html
AMD GmbH
Advanced Micro Devices (NYSE: AMD) is a leading global provider of innovative processing solutions in the computing and graphics markets. AMD is dedicated to driving open innovation, choice and industry growth by delivering superior customer-centric solutions that empower consumers and businesses worldwide. For more information, visit www.amd.com.
Press releases you might also be interested in
Weitere Informationen zum Thema "Hardware":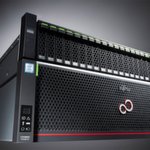 Fujitsu Eternus Hardware zur Speicherkonsolidierung
Die jüngs­ten All-Flash-Spei­cher-Ar­rays von Fu­jit­su "Eter­nus AF S2" und die Mi­dran­ge-Hy­brid­sys­te­me "Eter­nus DX S4" sol­len zum wach­sen­den Di­gi­tal­ge­schäft in den Un­ter­neh­men pas­sen, al­so Ef­fi­zi­enz, um­fas­sen­de In­ter­o­pe­ra­bi­li­tät so­wie und rei­bungs­lo­se Mi­g­ra­ti­on zwi­schen Hy­brid- und All-Flash-Sto­ra­ge bie­ten.
Weiterlesen