Ambry Genetics Introduces AmbryScreen(TM) , A Genetic Test Screening For Some of The Most Common And Severe Genetic Disorders Affecting Newborns
San Francisco, CA

, (PresseBox) -
Ambry Genetics announced today at the American College of Obstetricians and Gynecologists annual clinical meeting the launch of AmbryScreen(TM) , a genetic screening test used to identify carriers of some of the most severe and common childhood diseases affecting panethnic populations. Designed by a team of geneticists and genetic counselors with decades of clinical and laboratory experience, the panel is a responsible and ethical means of identifying individuals at high risks to have a child with severe genetic conditions. As with all clinical assays performed by Ambry Genetics, the test must be ordered by a physician. It is not available direct to consumer.

The AmbryScreen(TM) test screens for over 90 childhood onset conditions representing only severe or common diseases. The core of the AmbryScreen(TM) test is the most sensitive Cystic Fibrosis carrier mutation panel in the marketplace. It was designed by coupling the public databases of information along with Ambry's extensive database of over 25,000 patients sequenced in the last decade. Our 100 CF mutation panel includes only well defined disease causing mutations, without containing mild CF mutations like some competing tests.

"Ambry Genetics was founded on the idea of a comprehensive carrier test and now new technologies have enabled us to create a test that makes sense for patients and for physicians. When we saw other companies launch seriously flawed tests, the team of Ambry genetic counselors set out to design a superior test. Our collective decades of experience and real world clinical knowledge created what we think is the best carrier screening test available on the market today." said Steven Keiles, VP and Director of Genetic Services.

"Ambry Genetics is very well suited to offer this type of test. We have been working with the Ob/Gyn community on complicated genetic situations for a decade, and we have a staff of counselors and geneticists to work with physicians and their staff on these types of products" said Charles Dunlop, Chief Executive Officer of Ambry Genetics.

"With more direct to consumer type tests coming online, we want to clearly differentiate ourselves from those laboratories. We have the experience, the compliance to regulatory guidelines and laws, and the professional staff and expertise to handle these types of tests adequately." Taosheng Huang MD, PhD, FACMG, Medical Director.
Ambry Genetics
Ambry Genetics is a CAPaccredited and CLIAcertified commercial clinical laboratory headquartered in Aliso Viejo, California. Since the company's inception in 2000, it has become a leader in providing genetic services focused on clinical diagnostics and genomic services. Ambry has built a solid reputation for unparalleled service, and has been at the forefront of applying new technologies to the clinical molecular diagnostics market and advancements in disease research. To learn more about testing and services available through Ambry, visit http://www.ambrygen.com.
Press releases you might also be interested in
Weitere Informationen zum Thema "Forschung und Entwicklung":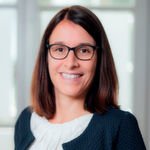 Artificial Intelligence – eine komplexe Technologie für Spezialisten
Ar­ti­fi­cial In­tel­li­gen­ce (AI) ist nicht mehr nur für Start-up-Un­ter­neh­men und tech­ni­kaf­fi­ne Bran­chen von In­ter­es­se und Nut­zen. Der Ein­satz birgt zahl­rei­che be­triebs­wirt­schaft­li­che Nut­zen: So kön­nen bei­spiels­wei­se sich stän­dig wie­der­ho­len­de, aber ge­fähr­li­che Tä­tig­kei­ten von Com­pu­tern oder Ro­bo­tern über­nom­men wer­den. Der qua­li­fi­zier­te Mit­ar­bei­ter kann sich in­des den wich­ti­gen an­de­ren st­ra­te­gi­schen Auf­ga­ben stel­len. In der Me­di­zin wird es durch Künst­li­che In­tel­li­genz mög­lich sein, treff­si­che­re Diag­no­sen zu stel­len und Prog­no­sen ab­zu­ge­ben so­wie in­di­vi­dua­li­sier­te Be­hand­lungs­plä­ne auf­zu­s­tel­len.
Weiterlesen