Amazon Web Services Introduces New Amazon EC2 GPU Instance Type
New GPU instance enables high-performance 3D graphics processing from the AWS cloud
Seattle

, (PresseBox) -
Amazon Web Services, Inc. (AWS), an Amazon.com company (NASDAQ: AMZN), today announced G2 instances, a new Amazon Elastic Compute Cloud (EC2) instance designed for applications that require 3D graphics capabilities. The new instance is backed by a high-performance NVIDIA GRID™ GPU with 1,536 parallel processing cores, making it ideally suited for video creation services, 3D visualizations, streaming graphics-intensive applications and other server-side graphics workloads requiring massive parallel processing power. With this new instance type, customers can build high-performance DirectX, OpenGL, CUDA and OpenCL applications and services without making expensive up-front capital investments. To get started with G2 instances on Amazon EC2, visit http://aws.amazon.com/ec2.

"Since we launched Cluster GPU instances two years ago, many customers have asked for expanded functionality to extend the power of our GPU instances beyond HPC applications to graphics-intensive workloads such as video creation services, 3D visualizations and game streaming," said Matt Garman, Vice President, Amazon EC2, AWS. "By enabling the use of DirectX and OpenGL, G2 instances allow developers to cost-effectively build scalable, fast 3D applications on Amazon EC2 and deliver high-performance 3D graphics using the cloud."

"Autodesk is constantly innovating to provide our customers greater flexibility to access powerful 3D design tools from anywhere, anytime and from any device without compromising performance," said Jeff Kowalski, Chief Technology Officer, Autodesk, a world leader in 3D design software. "G2 instances for Amazon EC2 will enable us to deliver high-quality, client-agnostic 3D experiences to customers around the world without worrying about hardware performance and scalability. We also believe this will establish a new standard of design experiences that combine high-performance graphics with the vast compute and storage resources of AWS."

"Ubisoft is a leading producer, publisher and distributor of interactive entertainment products worldwide. For more than 25 years, our games have been played on a variety of hardware types and configurations," said Patrick Allaire, Technology Director, Cloud, Ubisoft. "In the coming years, games streamed from the cloud are going to grow tremendously in numbers and in quality, and we believe that AWS is becoming a new and important gaming platform. G2 instances combine the elasticity and scalability of Amazon EC2 with the GPU's massive rendering power, allowing developers to cost-effectively deliver immersive and engaging entertainment experiences to a multitude of lower-capability client devices, such as Kindle Fire, iPad and Android tablets."

"Animoto is an online video creation service that makes it easy to generate and share extraordinary videos using photos, video clips, words and music," said Siddharth Jain, Vice President, Engineering, Animoto. "We have been using Amazon EC2 GPU instances since they launched two years ago to render high-quality video creations via our patented cinematic artificial intelligence technology. We believe that migrating to the new G2 instance type will lower our video rendering costs by roughly 50 percent while giving us more flexibility to dynamically manage instances in accordance with our growing user activity. With increasing consumer demand for creating professional-looking user generated content from any device, G2 instances will become an important platform in the post-PC world."

Customers can launch G2 instances using the AWS console, Amazon EC2 command line interface, AWS SDKs and third-party libraries. Initially, G2 instances are available in the US East (N. Virginia), US West (N. California), US West (Oregon) and EU (Ireland) regions and will be made available in other AWS regions in the coming months. G2 instances can be purchased as On-Demand, Reserved and Spot instances. For more information on Amazon EC2 and GPU instances, visit http://aws.amazon.com/ec2.

Forward-Looking Statements

This announcement contains forward-looking statements within the meaning of Section 27A of the Securities Act of 1933 and Section 21E of the Securities Exchange Act of 1934. Actual results may differ significantly from management's expectations. These forward-looking statements involve risks and uncertainties that include, among others, risks related to competition, management of growth, new products, services and technologies, potential fluctuations in operating results, international expansion, outcomes of legal proceedings and claims, fulfillment and data center optimization, seasonality, commercial agreements, acquisitions and strategic transactions, foreign exchange rates, system interruption, inventory, government regulation and taxation, payments and fraud. More information about factors that potentially could affect Amazon.com's financial results is included in Amazon.com's filings with the Securities and Exchange Commission, including its most recent Annual Report on Form 10-K and subsequent filings.
Amazon Web Services
Launched in 2006, Amazon Web Services, Inc. began exposing key infrastructure services to businesses in the form of web services -- now widely known as cloud computing. The ultimate benefit of cloud computing, and AWS, is the ability to leverage a new business model and turn capital infrastructure expenses into variable costs. Businesses no longer need to plan and procure servers and other IT resources weeks or months in advance. Using AWS, businesses can take advantage of Amazon's expertise and economies of scale to access resources when their business needs them, delivering results faster and at a lower cost. Today, Amazon Web Services provides a highly reliable, scalable, low-cost infrastructure platform in the cloud that powers hundreds of thousands of enterprise, government and startup customers businesses in 190 countries around the world. Amazon Web Services offers over 30 different services, including Amazon Elastic Compute Cloud (Amazon EC2), Amazon Simple Storage Service (Amazon S3) and Amazon Relational Database Service (Amazon RDS). AWS services are available to customers from data center locations in the U.S., Brazil, Europe, Japan, Singapore and Australia.

Amazon.com, Inc. (NASDAQ: AMZN), a Fortune 500 company based in Seattle, opened on the World Wide Web in July 1995 and today offers Earth's Biggest Selection. Amazon.com, Inc. seeks to be Earth's most customer-centric company, where customers can find and discover anything they might want to buy online, and endeavors to offer its customers the lowest possible prices. Amazon.com and other sellers offer millions of unique new, refurbished and used items in categories such as Books; Movies, Music & Games; Digital Downloads; Electronics & Computers; Home & Garden; Toys, Kids & Baby; Grocery; Apparel, Shoes & Jewelry; Health & Beauty; Sports & Outdoors; and Tools, Auto & Industrial. Amazon Web Services provides Amazon's developer customers with access to in-the-cloud infrastructure services based on Amazon's own back-end technology platform, which developers can use to enable virtually any type of business. Kindle Paperwhite is the world's best-selling and most advanced e-reader. It features new display technology with higher contrast, the next generation built-in light, a faster processor, the latest touch technology, and exclusive new features designed from the ground up for readers. Kindle, the lightest and smallest Kindle, features improved fonts and faster page turns. The new Kindle Fire HDX features a stunning exclusive 7" or 8.9" HDX display, a quad-core 2.2 GHz processor, 2x more memory, and 11 hours of battery life, as well as exclusive new features of Fire OS 3.0 including X-Ray for Music, Second Screen, Prime Instant Video downloads, and the revolutionary new Mayday button. The all-new Kindle Fire HD includes an HD display, high-performance processor and dual speakers at a breakthrough price.

Amazon and its affiliates operate websites, including www.amazon.com, www.amazon.co.uk, www.amazon.de, www.amazon.co.jp, www.amazon.fr, www.amazon.ca, www.amazon.cn, www.amazon.it, www.amazon.es, www.amazon.com.br, www.amazon.in, and www.amazon.com.mx. As used herein, "Amazon.com," "we," "our" and similar terms include Amazon.com, Inc., and its subsidiaries, unless the context indicates otherwise.
Press releases you might also be interested in
Weitere Informationen zum Thema "Software":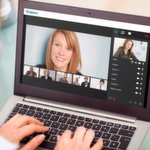 2018 wird das Jahr der Videokonferenz
Ob im Pri­vat­le­ben, für das Ge­schäfts­mee­ting oder zur Opti­mie­rung des Kun­den­ser­vices: Vi­deo­kon­fe­ren­zen sind mitt­ler­wei­le nicht mehr weg­zu­den­ken. Selbst die Ge­sund­heits­bran­che hat das Tool für sich ent­deckt: Arzt­be­su­che sol­len künf­tig ver­mehrt per Vi­deo ab­ge­hal­ten wer­den.
Weiterlesen