Altium exhibits at "Forum de l'Electronique" in Paris (Booth J 93 Hall 7.2)
Karlsruhe

, (PresseBox) -
Altium Limited (ASX: ALU), the industry's leading developer of unified electronic product development solutions, is demonstrating the latest version of Altium Designer at the leading French electronics trade show "Forum de l'Electronique" which takes place from September 25 to 27, 2007 at Paris Expo.

Unified electronics design brings board-level design, embedded systems design and programmable devices such as FPGAs into a single design environment. Unified design shortens development cycles, allows more intelligent products to be designed more quickly, and extends the opportunities for design innovation for board-level and embedded designers. These benefits address the challenges increasingly faced by electronics designers – pressure to bring product to market, protection of intellectual property, design innovation that cuts through the competition, and maintaining skills.

Altium is demonstrating the power of Altium Designer's unified design environment on its stand. Sessions include an introduction to FPGA design, designing a system on a chip, and examples of real applications programmed into FPGAs.

Board-level designer and embedded engineers will benefit from these sessions. Many board-level designers are moving away from a reliance on off-the-shelf devices, towards programmable devices such as FPGAs, and Altium is committed to giving these engineers tools that enable them to fully exploit these devices at both the board and system level.

Hardware-savvy embedded software developers will see be able to assess Altium Designer's unified approach to design, and how it brings together software and hardware development through the use of larges-cale programmable devices.

Altium is also demonstrating its NanoBoard range of reprogrammable hardware development platforms. The NanoBoard architecture allows engineers to fully exploit the hardware/software co-design capabilities of Altium Designer. The NanoBoard's support for plug-in daughter boards and new peripheral boards provides engineers with a 'future-proofed' electronics development system. As new processors, FPGAs and peripheral devices become available, engineers will not have to switch to a new development system in order to experiment with them, as is the case with fixed, single-target development boards.


About Altium Designer

Altium Designer is the industry's only electronics product development system that removes the barriers imposed by disparate design flows and unifies the different design disciplines involved in electronics product development – the design of the hardware, the programmable hardware and the embedded software. Altium Designer's unified design environment means users can harness the potential of the latest electronics technologies, and move to a 'soft' design methodology without the need to acquire specialist programmable device expertise. This provides companies with increased design flexibility, reduced production costs and speeds time-to-market. Altium Designer also delivers the freedom to move between any device, from any vendor, at any time and lowers total cost of ownership by eliminating the need to integrate extra-cost add-ons to increase functionality, or make up a complete solution. For more information, please visit http://www.altium.com/Products/AltiumDesigner/.
Press releases you might also be interested in
Weitere Informationen zum Thema "Software":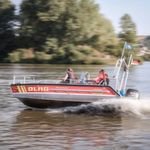 DLRG nutzt Ressourcen der Profitbricks-Cloud
Di­gi­ta­le Trans­for­ma­ti­on in Ve­r­ei­nen ist Zu­kunfts­mu­sik? Nicht so bei der Deut­schen Le­bens-Ret­tungs-Ge­sell­schaft. Bald wer­den über 1,6 Mil­lio­nen Ret­tungs­schwim­mer und eh­renamt­li­che Mit­ar­bei­ter über die Pro­fit­Bricks-Cloud si­cher ver­wal­tet. Wie SE­WO­BE 1,6 Mil­lio­nen DLRG-Mit­g­lie­der da­ten­schutz­kon­form in der Pro­fit­Bricks-Cloud ver­wal­tet, zeigt ei­ne ak­tu­el­le Fall­stu­die.
Weiterlesen