Rising energy prices open up opportunities for Hamburg
Hamburg

, (PresseBox) -
How do rising energy and transportation costs affect urban development? The Hamburg Institute of International Economics (HWWI) has explored this question in a fourpart study together with alstria office REIT-AG. Starting with a global look at the effects of rising transportation costs on the geographical location of economic activities in Study 1, an examination of the city aspect in Study 2 focuses on analysing regional impact, while Study 3 debates the impact on cities and urban development, based on the previous analyses. All studies focus on the consequences for Hamburg and the metropolitan region.Other trends such as demographic development and structural change are also taken into account.Finally, in Study 4, policy recommendations for Hamburg are developed and presented.

The idea for the studies originated from a forecast made by the HWWI, predicting a considerable rise in the price of energy feedstock and in particular crude oil over the next few years and decades. If advances in transportation technology fail to remedy the matter, transportation and trading costs are likely to increase. This will not only have a significant global and regional impact on the geographical distribution of economic activities, it will also have a local impact on urban development and the settlement behaviour of inhabitants.

The trend in energy and transportation costs will open up a range of opportunities for the metropolitan region of Hamburg. This is based on the premise that the economies of scale of the metropolitan region of Hamburg are maintained and the resulting potential for industrial and service sectors is exhausted. At the same time, urban planners and political bodies are also facing challenges due to the resulting changes in the location choice of businesses and the choice of residence by citizens combined with demographic, economic and climate trends.

As Hamburg has excellent global market connections due to its port, the metropolitan region is likely to become increasingly appealing to exportoriented industrial sectors if energy prices rise.This will open up opportunities for Hamburg and the metropolitan region to strengthen and expand key industrial activities. However, let us not forget that, like numerous other cities, Hamburg has also experienced a major structural change towards services over the past decade. At the same time, the importance of knowledge and researchdriven sectors, which require modern telecommunications rather than modes of transportation and the related infrastructure to function, is constantly growing. Furthermore, these sectors attach great importance to facetoface contact. "From an HWWI standpoint, it thus seems logical to continue to give both industrial activities as well as service sectors and the creative sector room to develop", says Dr Thomas Straubhaar, Director of HWWI. We must also ensure that the metropolitan region of Hamburg continues to be costeffectively connected to global markets in the long term.

Rising energy and transportation costs could also affect the settlement behaviour of households, leading to population growth in Hamburg. The chances of this are likely to increase as Hamburg becomes more versed in tapping the economic potential for growth described above. However, according to the latest forecasts, the population in the Hanseatic city is likely to decrease considerably as of 2025. In terms of economy, these forecasts are questionable: as the centre of a metropolitan region with a population of over four million and more than 300,000 commuters employed in the city, Hamburg is likely to remain an attractive location in the long term, despite rising energy and commuter costs, meaning the demand for residential property is likely to increase. Elderly citizens are expected to return to the cities in view of the increasing problems in gaining access to medical, nursing or public services in more rural areas. Even without such an influx, in view of the current demographic structure of the population, Hamburg will likely be confronted with an ageing population in the city over the next few years and decades. If the current settlement patterns for different age and household groups remain stable, this will likely lead to growing demands for residential property in districts close to the city centre, which are already fairly heavily populated by single- and twoperson households in the 30 to 65 age bracket.

If this leads to longterm population growth, new living spaces will be required. Projects are already being implemented and urban development concepts developed in the form of the HafenCity, the International Building Exhibition IBA 2013 and the envisaged "Sprung über die Elbe" (Leap across the Elbe), all of which take into account possible expansion. These urban development projects are aimed at strengthening the districts closest to the city centre. In view of the already high concentration of economic activities in Hamburg's city centre, expansion in Hamburg's subcentres (district centres) should also be considered, as focusing too much on the city centre is likely to become increasingly expensive with regard to the infrastructural network and fierce competition for land.

The challenge will lie in integrating a multitude of ongoing trends into a coherent urban development strategy. "An integrated urban development policy would be most welcome in Hamburg.However, the associated guiding principle of 'Farsighted Growth' should take into account the impact of rising energy and transportation costs on the economic structure and urban development", states Straubhaar.

The trend towards knowledgebased services and a creative industry will eventually enable us to eliminate the once strict divide in many places between living and working and combine the two, which would also cut the cost of travelling to and from work and reduce harmful emissions.

As regards the "Sprung über die Elbe", higher water levels caused by climate change and the impact they will have, especially on lowlying districts to the south of the Elbe, must be taken into account.Furthermore, a good, extended local public transport system will be required to cope with climate change and rising energy costs.

Olivier Elamine, CEO of alstria office REIT-AG, explains why the company is interested in the study results: "In order to be able to shape and support urban development successfully, it is necessary to look at and assess development trends. As one of the largest real estate investors in Hamburg, we must create lasting and stable real estate values. Consequently, the possible development scenarios for a city in the long term - and the future viability of Hamburg in particular - are of major importance for alstria office REIT-AG."

The HWWI is a private research institute, which uses its fundamental and applied research expertise to provide independent, scientifically sound and practical consultancy services. The institute is also involved in the teaching and further academic qualification of young economists. Founded in 2005, HWWI shareholders include the Hamburg Chamber of Commerce and the University of Hamburg.
alstria office REIT-AG
alstria office REIT-AG (alstria) is an internally managed Real Estate Investment Trust (REIT), solely focused on acquiring, owning and managing office real estate in Germany. alstria was founded in January 2006 and was converted into the first German REIT in October 2007. The company's headquarters are based in Hamburg.

alstria has a highly diversified portfolio of office properties at attractive locations throughout Germany. Its current portfolio comprises 78 properties with total rentable space of 874,000 m2 valued at €1.7 billion.
Press releases you might also be interested in
Weitere Informationen zum Thema "Energy / Environment":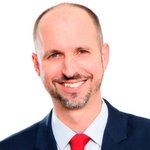 Blockchain-Technologietrends 2018
In den Be­rei­chen Smart Ho­me, Smart Ci­ty und In­du­s­trial-IoT stellt die Ver­wal­tung der Da­ten­men­gen vie­le Un­ter­neh­men und In­sti­tu­tio­nen vor gro­ße Her­aus­for­de­run­gen.
Weiterlesen