Re-commissioning of the facilities
Repair work on the Cleuson-Dixence penstock
Olten

, (PresseBox) -
After a 10year stoppage, the Cleuson-Dixence facilities have been recommissioned this month at the end of four and a half years of works and six months of testing. The company Cleuson-Dixence Construction SA handed over the facility to Alpiq in line with the planned time schedule and budget. Together with the operation of the Bieudron power station, the rehabilitation of Grande Dixence will thus double its flexibility.

Following the failure of the Cleuson-Dixence penstock on December 12, 2000, EOS and Grande Dixence SA established the company Cleuson-Dixence Construction SA in 2003 in order to rehabilitate the installations linking the Grande-Dixence gravity dam to the Bieudron power station.

For Alpiq, an energy supplier that generates its own electricity, the recommissioning of Cleuson-Dixence is a forwardlooking project that is also one of the greatest commercial challenges of the coming years. The reinforcement of its production facilities will enable Alpiq to react very quickly to the demand for electricity during peak times. In addition, the Cleuson-Dixence facilities will make a vital contribution to the stability of the grid, particularly with regard to compensating for the fluctuations caused by the injection of wind energy into the European electricity grids.

Largescale works carried out over four and a half years

The repair works involved relining the entire existing penstock and bypassing the area of the accident. In 2006, the civil engineering works began with the excavation of the bypass, and were then followed by substantial sheetmetal works, which lasted two and a half years. In total, 1,360 cylindrical steel sections - that is, 12,500 metric tons of steel - were manufactured in Linz, Austria, then transported by rail to Sion. These cylindrical steel sections were then transported by truck and cableway up to the various windows of the construction site, where they were inserted into the existing penstock. The entire rehabilitation process required the mobilization of 600 coworkers, 24 hours a day. The budget of 365 million Swiss francs was adhered to, as was the planned schedule.

1200 megawatts of additional peaktime energy in the grid

With its 420sq. km catchment area, its 35 glaciers, 80 water intakes and 400million cu. metre reservoir capacity, the Grande Dixence facility is one of the flagships of Swiss hydroelectricty. It groups together the four hydroelectric power stations of Bieudron, Nendaz, Fionnay and Chandoline, which produce nearly one quarter of Valais's hydroelectric energy, that is, nearly 4% of Switzerland's consumption. In the words of Michael Wider, head of Alpiq's Swiss Energy Division, "the recommissioning of the Bieudron power station and its 1,200 megawatts doubles the flexibility of the Grande Dixence facility and thus increases the country's supply security". But the production of these superpeak kilowatt hours implies their transmission to the consumption centres via the very highvoltage grid. The latter should thus very soon be reinforced, particularly in Valais, where most of Switzerland's hydroelectricity is generated. A key challenge is thus the construction of the Chamoson-Chippis transmission line which will link the 380kilovolt grid in Frenchspeaking Switzerland to the remainder of the Swiss grid.

The recommissioning of the Cleuson-Dixence installations will be marked by an official event and an open day in spring 2010.

You will find further information on the Cleuson-Dixence facilities on www.alpiq.ch
Alpiq Holding Ltd.
Alpiq Holding AG is the leading Swiss energy trading company and the largest energy services provider with European orientation. The Group was formed at the beginning of 2009 through the merger of the two energy pioneers Atel Holding AG and Energie Ouest Suisse SA (EOS). In 2008, more than 10 000 employees in 26 countries generated a consolidated annual turnover of around 16 billion Swiss francs. Alpiq is active in the fields of electricity generation and electricity transmission, in energy sales and trading, as well as in energy services. The company is responsible for about one third of Switzerland's electricity supplies.

Further information about Alpiq under: www.alpiq.com
Press releases you might also be interested in
Weitere Informationen zum Thema "Energie- / Umwelttechnik":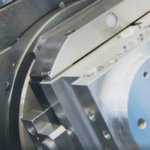 Eine offene Brücke für Big Data
Es klingt ganz ein­fach: In­du­s­trie 4.0 be­nö­t­igt Tech­no­lo­gie 4.0. Doch was ge­nau zeich­net ei­ne mo­der­ne Shop-Floor-Lö­sung aus? Auf wel­che Punk­te müs­sen Un­ter­neh­men ach­ten, wenn sie den Sprung ins IIoT wa­gen wol­len? In­du­s­trie-4.0-Spe­zia­list FOR­CAM stellt in ei­ner Ar­ti­kel­se­rie die wich­tigs­ten Mo­du­le vor.
Weiterlesen