New electricity pylons on the north flank of the Rigi
Section of the 380-kV high-voltage Lavorgo-Mettlen power line to be renovated
Olten

, (PresseBox) -
This summer Atel Transmission Ltd. is planning to replace 28 supports for the existing Lavorgo-Mettlen power line on the section between Arth and Küssnacht am Rigi, along the north flank of the Rigi. Work will start in early May and is scheduled for completion at the end of October 2008. The cost of replacing the pylons will be around CHF 15 million.

Renovation work on the 380-kV line, on the 8.5-kilometer long section in the canton of Schwyz between Arth and Küssnacht am Rigi, is part of the overall upgrade of the power line between Amsteg and Mettlen. All pylons along the line, which is more than 60 years old, will be replaced by new supports. The new steel pylons comply with the stricter requirements imposed on high-voltage lines over the past few decades. The line axis remains unchanged. At an average height of 64 meters, the new supports will be somewhat taller than the old pylons. This will achieve two objectives: The greater distance from the ground and buildings will offer better protection against non-ionising radiation. And the higher pylons will improve the operational reliability of the 380-KV line. Operational reliability is particularly important since the line is an essential element on the North-South axis of the Swiss transmission grid. The line will also make an important contribution to energy supplies in central Switzerland.

Plans for renovation were officially published in the spring of 2002. Atel Transmission Ltd. made several modifications in response to various appeals and concerns. The plans to renovate the line section were approved by the Swiss Federal Office for Energy in March 2008, and construction is scheduled to begin on 5 May 2008.

During the construction work from mid-May to the end of October 2008, the 380-kV Lavorgo-Mettlen line will be temporarily routed via the parallel power line operated by CKW. The cost of replacing the pylons will be around CHF 15 million.

The 380-kV power line between Lavorgo and Mettlen was first built in 1948/49. Despite extensive maintenance since then, corrosion and ageing have now reached the point where the pylons need to be replaced. Atel Transmission Ltd. is implementing the replacement project in phases. The first phase was launched in 1989, and in the summer of 2006 the company replaced 17 supports between Sisikon and Ingenbohl. Over the next few years the supports on both sections of Ingenbohl and Arth in the canton of Schwyz, as well as the section between Küssnacht am Rigi and Udligenswil in the canton of Lucerne, will be replaced.
Alpiq Holding Ltd.
Die Atel Holding AG (Atel Gruppe) ist die führende, europaweit aktive Energiedienstleisterin der Schweiz. Im Jahr 1894 gegründet, hat sich Atel auf die beiden Kerngeschäfte produktionsgestützter Energiehandel und Energieservice konzentriert. Die Firmengruppe mit Sitz in Olten beschäftigt derzeit rund 9000 Mitarbeitende und erzielte im Jahr 2007 einen Umsatz von 13,5 Milliarden CHF. Hauptmärkte im Segment Energie sind Schweiz, Italien, Deutschland, Frankreich und die Länder Mittel- und Osteuropas. Die Palette der Produkte und Dienstleistungen reicht von Portfolio-Management und Konzernbelieferungen über Energie-Derivate und Optionsverträge bis hin zu partnerschaftlichen Vertriebskonzepten. Handel und Vertrieb werden gestützt durch eine Reihe eigener hydraulischer und thermischer Kraftwerke in der Schweiz, Italien, Ungarn, Norwegen und der Tschechischen Republik sowie ein weit verzweigtes Übertragungsnetz in der Schweiz. Im Segment Energieservice erbringt Atel alle technischen Dienstleistungen rund um Energie (Strom, Gas, Öl, Biomasse) und deren Anwendungen Kraft, Licht, Kälte/Wärme, Kommunikation und Sicherheit. In der Schweiz und in Deutschland gehört Atel zu den führenden Anbietern. Die Atel Gruppe umfasst seit Ende 2007 auch die ehemalige Motor-Columbus Gruppe.
Press releases you might also be interested in
Weitere Informationen zum Thema "Energy / Environment":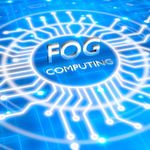 Fog Computing beflügelt Co-Location- und Housing-Anbieter
Die In­du­s­trie 4.0 setzt sich in Rie­sen­schrit­ten durch – und droht auch mitt­ler­wei­le be­kann­te Phä­no­me­ne wie das Cloud Com­pu­ting auf sei­nem Weg zu zer­t­re­ten. Denn un­ter dem Schlag­wort In­du­s­trie 4.0 wird nicht nur die voll­stän­di­ge und in­tel­li­gen­te Ver­net­zung al­ler Ob­jek­te in ei­ner Pro­duk­ti­on­s­um­ge­bung vor­an­ge­trie­ben, son­dern auch ei­ne so gro­ße Da­ten­men­ge er­zeugt, dass her­kömm­li­che Clouds sie nicht mehr fas­sen kön­nen.
Weiterlesen