Additional costs for power station operators
Cost studies on the decommissioning fund for nuclear facilities and the waste disposal fund for nuclear power stations
Olten

, (PresseBox) -
On November 23, the commission for the decommissioning fund for nuclear facilities and the waste disposal fund for nuclear power stations provisionally approved the cost studies required to be conducted every five years. These studies serve as the basis for calculating the contributions for the assessment period 2012 to 2016. The power station operators must expect additional costs. The annual additional expense for Alpiq will be around 30 million Swiss francs. The funds are subject to control of the Swiss Federal Council.

The commission for these funds provisionally approved the studies on decommissioning and waste disposal costs for 2011 while also taking due notice of the report on required provisions per nuclear power station and setting the new provisional annual contributions that power station operators must pay into the funds. Definitive approval by the Swiss Federal Council will follow at the end of 2012 after a thorough review by the Swiss Federal Nuclear Safety Inspectorate, ENSI.

Alpiq takes due notice of the cost studies on the decommissioning fund for nuclear facilities and the waste disposal fund for nuclear power stations. This increase in costs is mainly due to the collective experience in tunneling, the tougher safety requirements for nuclear structures, and findings from ongoing decommissioning and waste disposal projects abroad. As a result, Alpiq will incur extra production costs of about 30 million Swiss francs a year.

Alpiq has a 40 per cent stake in the Gösgen nuclear power station and a 32.4 per cent stake in the Leibstadt nuclear power station. In addition, Alpiq is responsible for the management of the Gösgen nuclear power station.

Related Information: www.entsorgungsfonds.ch
Alpiq Holding Ltd.
Alpiq: Roots in Switzerland - active in Europe
Alpiq Holding Ltd. is the leading energy trader and service provider in Switzerland, with European reach. The Alpiq Group was created in early 2009 as a result of the merger between the two energy pioneers Atel Holding Ltd and Energie Ouest Suisse SA (EOS). Active in Switzerland and Europe, it has subsidiaries in more than 20 countries and in 2010 generated consolidated annual revenue of around CHF 14 billion. Alpiq specialises in electricity generation and transmission, sales and trading, as well as energy services, and is responsible for around one-third of Switzerland's electricity supplies.
More information on Alpiq: www.alpiq.com
Press releases you might also be interested in
Weitere Informationen zum Thema "Energie- / Umwelttechnik":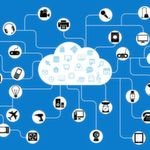 Investitionen in IoT-Sicherheit steigen rasant
Laut den Prog­no­sen der Markt­for­scher von Gart­ner stei­gen die welt­wei­ten Aus­ga­ben für IoT-Si­cher­heit im lau­fen­den Jahr auf 1,5 Mil­li­ar­den US-Dol­lar an. Bis zum Jahr 2021 soll Com­p­li­an­ce der wich­tigs­te Ein­fluss­fak­tor für das Wachs­tum bei IoT-Se­cu­ri­ty wer­den.
Weiterlesen