Alpha Software Launches Alpha Five Version 10 with Codeless Ajax(TM) Technology
Be amazed at how fast you can build Ajax database apps that perform like desktop apps, and run entirely in the cloud
Burlington

, (PresseBox) -
Every day, companies announce new products and call them revolutionary, breakthrough, innovative, and game changing. It's not often that a new product actually lives up to that kind of billing. Today is one of those days, with the official launch of Alpha Five Version 10, from Alpha Software. Featuring the company's patentpending "Codeless Ajax(TM)" technology, Alpha Five V10 is the first programming tool that allows developers to visually build rich Internet database applications powered by Ajaxwithout having to write one line of code.

That said, developers who like to get their hands dirty can work swiftly using Alpha's Codeless Ajax(TM), then optionally craft custom code using popular SQL dialects, JavaScript, REST Services, and Xbasic. Developers can also plug in open source or their own JavaScript code, components, and frameworks to extend the development platform in any way they need. Best of all, the resulting applications support every major SQL database, including the newest: Microsoft SQL Azuredatabases residing in the Microsoft cloud.

"Alpha Five Version 10 with Codeless Ajax(TM) is like having an entire development team at your fingertips," says Richard Rabins, Co-Chairman of Alpha Software. "Just one developer can produce the output of five to 10 coders with Codeless AjaxT. The calculus is simple. If you're a consultant or ISV, you produce more solutions in less time. If you're a corporate developer, you solve more business problems faster, and slash your budget for custom application development. There's no faster way to design and build contemporary Web applications."

Over 70 New Features Help Developers Do More in Less Time

Alpha Five Version 10 is the most significant upgrade in the platform's 20year history, with over 70 new features spanning Web development, desktop development, the Xbasic language, Xdialog, and the Alpha Application Server. Key among all the new features is Alpha's Codeless Ajax(TM) technology, Alpha's Core JavaScript Library, and the Alpha AjaxForm Framework. Specifically:

- The Alpha Five Grid Componentis the cornerstone of the company's Codeless AjaxT technology. Reengineered around Ajax, the Grid has over 36 new capabilities that spawn Web apps as responsive and interactive as native desktop apps. The Grid can also be used to build desktop apps, allowing developers to use the same component to address both types of development. Some of the most noteworthy new features are automatic internationalization, userdefined Ajax callbacks, query by example, 29 serverside and 71 clientside events, and more. A complete list of the Grid's features can be found here http://support.alphasoftware.com/WhatsNewInV10/generated_NewInV10_GridComponent.html#GridComponent - New Features.

- A rich JavaScript frameworkthat allows experienced developers to integrate their own JavaScript code, or extend Alpha Five V10's builtin Core JS Libraryand AjaxForm Library. This makes it easy to use thirdparty frameworks such as JQuery, DOJO, and FusionCharts. A complete exploration of Alpha Five's JavaScript framework can be found here and here http://support.alphasoftware.com/WhatsNewInV10/generated_NewInA5V10_JavascriptFunctions.htm#AlphaFive Javascript Libraries - The AjaxFormLibrary.JSLibrary.

- Robust desktop capabilities for developers who need to target desktop and hybrid applications, including 17 new features such as automatic browse refresh, formlevel field rules, automatic backup/revision control of layouts and field rules, and more. A complete list of Alpha Five's new desktop capabilities can be found here http://support.alphasoftware.com/WhatsNewInV10/NewInV10.htm.

- More power for Xbasic coding,including a worldclass debugger; object orientation with classes, inheritance, properties, and methods; UTF-8 support; new internal Xbasic functions; several array improvements; and more. A complete list of what's new in Alpha's Xbasic language can be found here http://support.alphasoftware.com/WhatsNewInV10/generated_NewInV10_Xbasic.html#Newin Xbasic.

- Several great new Xdialog controls that make it easy to create sophisticated application interfaces for data entry or interaction, without coding. Alpha Five's updated Xdialog geniecan generate cascading dropdown boxes, dynamic trees, and Xdialog Web grids; userdefined popup help; embedded HTML; dynamically generated List Boxesand Xdialogs, and more. A complete list of Alpha Five's new Xdialog controls can be found here http://support.alphasoftware.com/WhatsNewInV10/generated_NewInV10_Xdialog.html#Newin Xdialog.

- Updated Alpha Five Application Server with a new Request Objectand Response Objectthat allow developers to simplify code while adding functionality; improved session management; myriad new server configuration options, including IP address binding and performance optimizationsfor faster application runtimes in both clientserver and Web environments. An overview of what is new in the Alpha Five Version 10 Application Server can be found here http://support.alphasoftware.com/WhatsNewInV10/generated_NewInV10_ApplicationServer.html#ApplicationServer.

Borland's Turbo Pascal revolutionized programming in the 1980s with the first RAD IDE. Microsoft's Visual Basic raised the bar in the 1990s, with the first visual RAD IDE for eventdriven applications. Now Alpha Five Version 10 transforms programming again, with an Ajaxcentered RAD IDE perfectly suited for today's developer. Try it for yourself, and you'll agree it deserves to be called "revolutionary, breakthrough, innovative, and game changing."

For more information on Alpha Five Version 10, visit the Alpha Software blog http://blog.alphasoftware.com/, Web site http://www.alphasoftware.com/

Press kit @ http://www.alphapresskit.com
Alpha Software, Inc.
Since 1982, Alpha Software has been providing developers with awardwinning tools that make it easy to build business applications. Today over 1 million developers and tens of millions of users rely on Alpha Software's Alpha Five. The company is privately held, and based in Burlington, Mass. Alpha Software can be found on the Web at http://www.AlphaSoftware.com. The company's blog is located at http://blog.AlphaSoftware.com.


Press releases you might also be interested in
Weitere Informationen zum Thema "Software":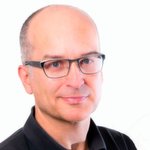 Was leistet Künstliche Intelligenz im Marketing?
Künst­lich in­tel­li­gen­te Tech­no­lo­gi­en fin­den heu­te in fast al­len Be­rei­chen des di­gi­ta­len Mar­ke­tings An­wen­dung. An­ders als bei tra­di­tio­nel­len Me­di­en wie TV, Print oder Out of Ho­me, die meist lan­ge Vor­lauf- und Pro­duk­ti­ons­zei­ten be­nö­t­i­gen, pro­fi­tie­ren Wer­be­t­rei­ben­de im On­li­ne­mar­ke­ting von Bu­chung und Aus­lie­fe­rung in Echt­zeit, Wer­be­mit­teln, die sich je nach Um­feld und Be­trach­ter au­to­ma­tisch opti­mie­ren, und ei­nem prak­tisch gren­zen­lo­sen In­ven­tar.
Weiterlesen