Math-Tool Assisted Analysis of How to Mix SEO, AdWords, and Global PR Now Available to Hardware Manufacturers, Application Developers, Channel Partners and others in Computing Industry from Global B2B Communications
Chicago, IL, USA

, (PresseBox) -
Computing industry companies-from software developers, to resellers, to hardware manufacturers, retailers, etc.--grappling with recession impacts on marketing budgets and trying to determine how to best stretch scant marketing funds to sell products worldwide can now apply for no-cost mathematics-assisted 2012 Online Marketing and Offline Marketing Mix Plans from Global B2B Communications.

The Global B2B Communications marketing/PR planning uses high-level mathematical tools to help measure and gauge the highest returns-on-investment for online marketing tactics to reach global niche markets. These web competitive analysis tools give readings of a company's unique competitive landscape on the web in relation to the market niches their company targets worldwide. When needed, the Global B2B Marketing Mix tips also outline off-line marketing tactics available for greater global impact.

The 10-step process used by Global B2B Communications to guide companies' in-house efforts to complete the optimal 2012+ marketing strategy includes: 1) data and findings from high-powered search engine optimization tools for web competitive analysis for a selected keyphrase vs. less competitive terms that a web competitive analysis demonstrates are not as effective even if more popular ; 2) demonstration of how to overtake competitor websites for traffic and rankings for that selected keyphrase in a step-by-step manner; 3) assessing relative importance and strengths of off-page (links) to on-page website optimization factors; 4) a preliminary review and report by highly trained search engine optimization consultants as to whether resources need to be devoted to re-working web site code to make the company site more visible to search engines and/or cost-projections of migrating current web designs to more search engine friendly web frameworks such as Wordpress, or whether to build additional country-specific domains; 5) rewrite demonstration of a web page using math tools that transform personalized search algorithms from obstacles to competitive advantages to enable companies to compare before and after content and the before/after web development results viewed with in-house Google analytics; 6) suggested online and print publications to pursue with variety of PR tactics and tools (blogs and on online publications, post articles, white papers, news releases, etc.) help overcome obstacles some companies face in reaching certain market niches due to search engines' local search algorithms and intrinsic challenges these create to reach prospects far from home; 7) intelligence and metrics from web competitive analysis software to identify page one competitors for a particular search term that can be surpassed in the shortest timeframe; 8) systems assessment of fit for in-house vs. outsourced assistance with Google advertising, display ads and other online advertising; 9) recommendation on web marketing courses that match skill set of in-house marketing management and/or web teams; 10) and listings of potential lead sources available through mining Twitter, Linked In and other business-oriented social media. Optional add-ons available for select companies upon request are recommendations for videos to assist viral marketing and/or overall company communications plan, and/or best-match list sources and testing methods for direct email campaigns.

The written presentation of the no-cost 2012 Marketing Mix Plans from Global B2B Communications will create a summary of the aforementioned research and provide the top 5 recommended solutions to convert worldwide prospects to customers. These plans are organized to bring global marketing alternatives into focus and help companies analyze their best course of action-from industrial companies to those offering services.

Amy Munice, President of Global B2B Communications comments that this service is especially timely for any company whose web site was built prior to 2009 and that is now looking to engineer the development of future markets. Munice says, "After 2009 local search especially started becoming a major factor affecting website optimization-impacting companies that sell locally vs. those who sell globally differently. It's easy to understand how the recession news overshadowed marketing managers learning about these developments. However, most business owners, marketing executives-- and surprisingly even many webmasters or full-time SEO consultants-whom I speak with have not identified that search engines change EVERY day, a that this is a new and important marketing factor that probably tops all others in importance and why web competitive analysis tools are now crucial to making progress. There are phenomena such as personalized search algorithms, local search algorithms, "bad link" neighborhoods, etc. that are impacting the success of many online marketing programs, whether recognized or not."

Munice continues, "If you are selling on a global scale it is inherently more complex because different regions and markets often require some devotion to off-line marketing tactics and tools (trade directories, trade shows, print publications, etc.) to reach prospects that do not yet use the Internet as their primary information source. Also, now that social networks are having good impacts on web traffic, and since many networks tend to be more local, that needs to be factored in as well."

"Generally, companies that use higher-level mathematics technology to 1) identify keywords providing greater windows of opportunity, 2) overcome personalized search algorithms, or 3) perform web competitive analysis studies are advantaged. On Global B2B Communications we not only use these tools but have a team of top-level experts (in SEO, Pay Per Click advertising, Global PR, Video production, etc.) that will use these tools in viewing current websites and to help make preliminary assessments of best-practice marketing mixes. If more detailed and time-consuming studies are required, those projects are handled on a separate basis. The initial assessment service however is at no charge. Companies really have nothing to lose by taking advantage of this free service. I'm happy to discuss this in more detail and can be reached at +872-222-7361 or by email to amy (at) globalb2bcommunications.com. "

Applications for this no-cost 2012 Marketing Mix Plans can be made at http://tinyurl.com/4y768r6
ALM Communications Inc.
Global B2B Communications is both an online information source on up-to-date information on how world search engines work, web competitive analysis, and a compendium of internet marketing tools and services in synch with today's search algorithms, as well as directories for marketing online and off-line, such as a global directory of editor-recommended translators. Amy Munice, President of ALM Communications (now also doing business as Global B2B Communications can be reached at info (at) globalb2bcommunications.com or +872-222-7361 or +773-862-6800, or Twitter-WorldB2B.


Press releases you might also be interested in
Weitere Informationen zum Thema "Kommunikation":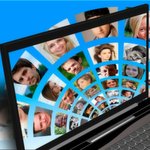 4 Vorteile des cloudbasierten Intranets
En­de der 1990er Jah­re tauch­ten sie zum ers­ten Mal auf: Fir­men­ei­ge­ne In­tra­nets, die ei­ne neue Zu­kunft der Zu­sam­men­ar­beit ver­spra­chen. For­tan war es nicht mehr not­wen­dig zu te­le­fo­nie­ren oder Mit­ar­bei­ter per­sön­lich zu tref­fen, um ge­mein­sam an Pro­jek­ten zu ar­bei­ten. Zwan­zig Jah­re spä­ter hat die Di­gi­ta­li­sie­rung die Ent­wick­lung um Licht­jah­re wei­ter­ge­bracht.
Weiterlesen