AlienVault Lands $8 Million Series B Funding Round Led By Trident Capital
Creator of OSSIM names J. Alberto Yepez Chairman of the Board
Campbell, Calif.

, (PresseBox) -
AlienVault, creator of OSSIM, the de-facto standard open source SIEM (Security Information and Event Management) solution, announced today that it has closed an $8 million Series B financing led by new investor Trident Capital with participation from existing investors Adara Venture Partners and Neotec. The company has named Trident managing director J. Alberto Yepez Chairman of the Board. Trident principal Michael Biggee also joins the AlienVault Board of Directors. The funding will be used to accelerate research and development and aggressively expand sales and marketing to meet increasing demand for unified security management from around the world. AlienVault also recently announced the appointment of a new executive team, led by CEO Barmak Meftah and CTO Roger Thornton.

Trident Capital has an exceptional track record of building successful cyber security companies including: AirTight Networks, Arxan, BlueCat Networks, HyTrust, Neohapsis, Qualys, Solera Networks, Voltage Security, Sygate (acquired by Symantec - NASDAQ: SYMC), Tablus (acquired by EMC - NYSE: EMC), Thor Technologies (acquired by Oracle - NASDAQ: ORCL), and Tricipher (acquired by VMware - NYSE: VMW).

"The SIEM market is the fastest growing segment in information security and AlienVault's OSSIM is the leading open source SIEM," said Trident Capital managing director J. Alberto Yepez, AlienVault Board Chairman. "AlienVault is uniquely positioned to expand its leadership in a global market that wants proven, cost-effective solutions that provide a unified management approach to their security requirements. The combination of the OSSIM community, the AlienVault team led by founders Julio Casal and Dominique Karg, and the recent addition of the experienced Silicon Valley executive team we helped recruit, will establish the company as the leader in the rapidly growing unified security management market."

According to global investment banking and asset management firm William Blair & Co., the SIEM market is growing at 21.9% CAGR and on track to surpass $2.3 Billion by 2014[i].

"Trident is one of the most prominent investors in cyber security, and we're proud to be partnering with them as we build our business and establish the first true platform for unified security management," said AlienVault President and CEO Barmak Meftah. "This funding comes amid significant momentum at AlienVault as the company has achieved 150% year over year revenue growth and is poised for even greater expansion in 2012."

Online Resources

- Learn more about OSSIM at www.alienvault.com/community.
- Visit the AlienVault Labs for insights on cutting-edge security research.

About Trident Capital

Trident Capital is a leading venture capital firm with more than $1.9 billion of capital under management, including its most recent fund, Trident Capital Fund VII. Trident invests in Software, Internet and Business Services companies across multiple stages, from early startup to venture growth. Trident has substantial investment experience, sector expertise and operating skills together with broad networks of entrepreneurs and industry executives. The firm has helped build large numbers of successful companies within its areas of focus since firm inception in 1993. Trident is broadly recognized as one of the leading investors in IT security, healthcare IT, cloud computing, online advertising and technology-enabled services. The firm is headquartered in Palo Alto, California. www.tridentcap.com.

[i] Cyber Security Industry Report, William Blair & Co., November 2011
AlienVault Central & Eastern Europe
AlienVault enables enterprises of all sizes to quickly deploy and operate cost effective unified security management solutions for better threat management and easier PCI/SOX compliance. AlienVault solutions come tightly integrated with dozens of sophisticated open source security tools - Snort, OSSEC, OpenVAS, ntop, Nagios, and more - all in the box. OSSIM by AlienVault (TM) , the de-facto standard Open Source SIEM (Security Information and Event Management) OSSIM has over 160,000 downloads and users in 80 countries and AlienVault customers include defense departments, government organizations, banks and enterprises around the globe. The privately held company is headquartered in Silicon Valley. For more information visit www.alienvault.com or follow us on Twitter.



Press releases you might also be interested in
Weitere Informationen zum Thema "Sicherheit":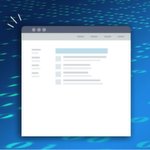 Wordpress sicher betreiben
Um das Blog-Sys­tem Word­press si­cher zu be­t­rei­ben, müs­sen ei­ni­ge An­pas­sun­gen nach der In­stal­la­ti­on vor­ge­nom­men wer­den. Auch im lau­fen­den Be­trieb macht es Sinn, re­gel­mä­ß­ig die Si­cher­heits­ein­stel­lun­gen und -Mög­lich­kei­ten zu be­ach­ten und an­zu­pas­sen, wenn neue Mög­lich­kei­ten zur Ver­fü­gung ste­hen.
Weiterlesen