aleo solar AG finds buyer for its module production
Oldenburg / Prenzlau

, (PresseBox) -
.
- SCP Solar GmbH joint venture to take over aleo module production in Prenzlau
- Buyer plans to retain approximately 200 jobs
- Operational business to continue under the "aleo" brand
- Sales results in negative contribution to earnings
- Extraordinary general meeting of shareholders still has to agree the deal
- Robert Bosch GmbH requires resolution regarding the liquidation of aleo solar AG and commits to providing additional financial support

aleo solar AG [ISIN: DE000A0JM634] today entered into an agreement to sell significant parts of the aleo solar Group's operating business to SCP Solar GmbH, Hamburg.SCP Solar GmbH is the acquiring company in a consortium comprising Sunrise Global Solar Energy Co. Ltd., CHOSHU Industry Co. Ltd. and Pan Asia Solar Ltd., who have agreed to contribute EUR 13.5 million in equity capital to SCP Solar GmbH.

SCP Solar GmbH intends to offer jobs to approximately 200 aleo solar Group employees. aleo solar AG has agreed framework social plans with the works councils in Oldenburg and Prenzlau, although a reconciliation of interests still has to be negotiated. A transfer company is to be set up for the Prenzlau operation, subject to the agreement of the local works council.

The purchase agreement results in a negative contribution to earnings. aleo solar AG will receive a purchase price of EUR 1.00 for the sale of the module production facility in Prenzlau including fixed assets, inventories, trademarks and intellectual property rights as well as its shares in a subsidiary of the aleo solar Group. For its part, aleo solar AG agrees to pay to the purchaser SCP Solar GmbH a negative purchase price of EUR 10.0 million.

Robert Bosch GmbH, the main shareholder in aleo solar AG, has agreed to pay a compensation of EUR 31.0 million to aleo solar AG in connection with the sale of the operative business.

The closing of the purchase agreement is subject, among others, to the conditions precedent of the approval of the antitrust authorities and the approval of the annual general meeting of aleo solar AG. To this effect, the Management Board of aleo solar AG will convene an extraordinary general meeting.

Today, Robert Bosch GmbH informed the Management Board of aleo solar AG that, as a shareholder, it also seeks to resolve upon the liquidation of aleo solar AG at the extraordinary general meeting. Robert Bosch GmbH has committed to provide additional funds to aleo solar AG in the course of liquidation if there is a concrete need for liquidity in order to enable an orderly liquidation without filing for insolvency. If the company's liquidation is resolved, the Management Board currently expects to post only an economically insignificant liquidation surplus, if at all, once liquidation has been completed.

The buyer's business plan is based on the production and sale of the aleo brand's monocrystalline high-performance modules. Sunrise Global Solar Energy Co. Ltd. designs, manufactures and markets high-efficiency solar cells worldwide. aleo solar already builds Sunrise's high-performance cells into its new 290 watt module. Sunrise Global Solar Energy Co. Ltd. was formed in 2007 by a group of solar technology pioneers. Its main production plant is located in Yilan, Taiwan, with a capacity of 350 megawatts. "With our high-performance cells and the production expertise of aleo in Prenzlau we will be able to market high-performance modules in the premium segment," says Ted Szpitalak, a co-founder of Sunrise and one of the Asian solar industry's key innovators for the past 25 years. "The acquisition of aleo solar will close the gap between ourselves as cell manufacturers and the end customer, as we will be acquiring a proven premium supplier with expertise in the missing links in our value chain, namely module production and sales. It will turn us into a potent, integrated solar manufacturer capable of offering attractive prices to global markets."

"In SCP Solar we have found an investor with a viable concept and a long-term focus," said York zu Putlitz, CEO and CFO of aleo solar AG. "I regret that we were unable to save more jobs. However, with production in Prenzlau, a large number of the sales team and the aleo brand, we are retaining important sections of the company," zu Putlitz stressed.

The sale and liquidation will not affect any warranties or guarantees issued by aleo solar AG.
aleo solar AG
Sunrise Global Solar Energy Co., Ltd develops, manufactures and markets high-efficiency solar cells worldwide for residential, commercial and utility-scale power plant customers. Sunrise high-efficiency solar cells generate significantly more power than conventional solar technologies. Sunrise, founded in 2007 by a team of solar technology pioneers, focuses on manufacturing premium cell products at cost-competitive prices. Sunrise is located in Yilan, Taiwan.

CHOSHU Industry Co. Ltd. designs, manufactures and markets high power solar modules throughout Japan for residential roof-top installations. CHOSHU also creates machinery for Semiconductor, LCD, OLED and Mechatronics. CHOSHU, was founded in 1980. CHOSHU ,has focused on high power and efficiency in the PV market to make solar installations accessible to a larger market both in Japan and globally. CHOSHU has its headquarter in Yamaguchi, Japan.

Pan Asia Solar Limited is the alternative-energy investment arm of a global multi-family office. Pan Asia Solar's professionals have extensive experience in both technical and business development aspects of the renewable energy industry. Investments and resources are focused on a small number of companies with the potential to develop a position of exceptional value in the following segments throughout Photovoltaic (PV) supply chain - Silicon, wafer, cell, panel manufacturing, PV project financing and integration services, emerging solar and other clean energy technologies.

aleo solar AG produces and distributes premium solar modules and systems for the international photovoltaic market. Since 2009, the Bosch Group has owned a majority of the company (DE000A0JM634), which was originally founded in 2001 and has been listed on the stock exchange since 2006. The premium manufacturer currently has 730 employees and is represented in the key photovoltaic markets all over Europe. The aleo solar group has an annual production capacity of 280 megawatts at its plant in Prenzlau, Germany. The company generated a turnover of € 124.5 million in 2013.

Press releases you might also be interested in
Weitere Informationen zum Thema "Energie- / Umwelttechnik":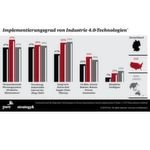 Digitale Transformation hat in Deutschland noch langen Weg vor sich
Ei­ne PwC St­ra­te­gy& Stu­die zeigt: Nur ein Pro­zent der deut­schen Un­ter­neh­men sind di­gi­tal be­son­ders her­aus­ra­gend. Un­ter­neh­men in Asi­en und Ame­ri­ka hän­gen Deut­sch­land bei der Im­p­le­men­tie­rung neu­er Tech­no­lo­gi­en und di­gi­ta­ler Öko­sys­te­me ab. Im­mer­hin soll der Um­satz­an­teil di­gi­ta­ler so­wie di­gi­tal er­wei­ter­ter Pro­duk­te in Deut­sch­land laut der Stu­die von ak­tu­ell 16 Pro­zent auf 22 Pro­zent im Jahr 2023 stei­gen.
Weiterlesen