Custom circuit porting capability available with AgO's AnXplorer 2011.02
AgO Inc extends AnXplorer analog and RF circuit optimisation tool with new algorithms to port circuits between similar technologies
Santa Clara, USA

, (PresseBox) -
AgO Inc, a technology leader in analog and RF circuit optimization software, extends its AnXplorer analog design optimisation tool with a new porting capability. The new feature, available in the 2011.02 release, improves the productivity of designers who wish to port an existing custom circuit to a similar technology.

IC design teams often need to re-target their designs to a new technology either to get a second source or, for example, to move from a technology with one-time programmable memories to flash memories. Re-targeting logic has been a straightforward task for many years, while porting analog cells has been more technically challenging. It is necessary to re-size devices in analog circuits and to re-center the circuit to ensure good yield with the new technology. Both tasks, when done manually, are tedious and labour-intensive.

Hillol Sarkar, CEO of AgO Inc says, "AnXplorer 2011.02 brings a 'single click solution' for porting analog circuits between similar technologies". The optimizer starts with the device sizes used in the initial process then finds a new design point in the target process. This point can then be used to begin the centering using all process, voltage and temperature corners with the new process.

AnXplorer can fit into commonly used design toolsets as it works with industry standard SPICE netlists and simulators. A designer can define an unsized circuit, with design variables, constraints and objectives. AnXplorer will then generate an optimized, centered circuit that meets or exceeds the design objectives across all corners specified by the user. It is based on a new multi-algorithmic optimization strategy based on a genetic algorithm.

AgO Inc will be exhibiting at DATE 2011 in Grenoble from 15th -17th March in booth 10.

http://www.date-conference.com/node/3796

About AnXplorer

AnXplorer is a new generation circuit optimization tool for analog and RF design. It uses a novel optimization approach based on either simulation or equations. The tool works with industry standard SPICE netlists and supports industry standard simulators including Synopsys HSPICE, Cadence Spectre, Mentor Eldo and Legend Design Technology MSIM. It runs on the Linux operating system.

For more information go to http://bit.ly/doc-ago
AgO Inc
AgO Inc, headquartered in Santa Clara, California is an EDA company focused on analog and RF circuit optimization. Its new Advanced generation Optimization (AgO) technology enhances the productivity of analog and RF circuit designers and enables yield improvement. AgO Inc is a privately held company.


Press releases you might also be interested in
Weitere Informationen zum Thema "Software":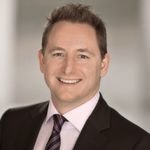 Sophos: MSPs sind langfristig profitabler als Reseller
Zu den An­bie­tern, die Ma­na­ged Se­cu­ri­ty Ser­vices kon­se­qu­ent pro­pa­gie­ren, zählt So­phos. Mi­cha­el Gutsch, MSP Chan­nel Ac­co­unt Exe­cu­ti­ve bei dem Her­s­tel­ler, er­läu­tert den Nut­zen des Kon­zepts. So­phos tritt beim HSP Sum­mit 2018 als Pre­mi­um-Spon­sor auf.
Weiterlesen