Agilent Technologies Introduces Signal Processing Libraries for 802.11ac WLAN and 60-GHz 802.11ad
Libraries Accelerate R&D Validation and Enable Simulation-to-Test Continuity
Santa Clara

, (PresseBox) -
Agilent Technologies Inc. (NYSE: A) today released SystemVue 2011.10, the latest update to the leading design environment for wireless physical-layer architects.

The release provides new digital signal processing reference libraries for emerging connectivity standards IEEE 802.11ac and 802.11ad, and delivers updates for 4G-LTE, 3G-HSPA and wideband digital predistortion libraries. These industry-first libraries will help PHY system architects and component designers accelerate product design cycles and achieve higher overall system performance.

The new 802.11ac WLAN connectivity standard promises data throughputs of more than 1 Gb/sec for short-range media streaming, gaming and computer networks. The W1917EP WLAN baseband verification library provides over 50 new baseband signal processing blocks, built into working, user-modifiable transmit and receive reference designs in a closed-loop physical layer.

With this new library, system architects will now be able to see system-level effects of 802.11ac algorithms and models, predistortion, impairments, interferers, and fading on signal quality and bit error ratio.

The W1917EP library helps validate baseband algorithms, nonlinear RF components and system performance when integrating system-on-a-chip chipsets into next-generation wireless products. It interoperates with other Agilent test equipment and software, providing a consistent, structured approach from simulation to hardware test. This allows the earliest possible design validation and product maturity.

Similarly, the W1915EP mmWave WPAN baseband verification library targets system architects working at 60 GHz, where measurement challenges are even more difficult. The library provides transmit and receive reference designs for simulation-based validation of the 802.11ad physical layer. The 802.11ad physical layer (which is also compatible with WGA PHY specification version 1.1) is used in the development of next-generation high-bandwidth HD video streaming systems and set-top boxes.

A key advantage of the W1915 library is earlier R&D validation of RF transceivers and system designs, using simulation, accurate waveforms and high-fidelity modeling to mitigate verification challenges at millimeter-wave frequencies. The W1915EP library also connects directly to Agilent's M8190A wideband arbitrary waveform generator, enabling direct hardware testing of both baseband and RF components using the same precisely degraded test vectors used in simulation.

"SystemVue continues to provide designers of emerging communications products the tools they need to design, validate and test early algorithms, components and systems," said Todd Cutler, general manager of Agilent's EEsof organization. "Simulation-assisted measurements are a powerful enabler for SoC designers and system integrators working to deliver early 60-GHz product designs."

The SystemVue 2011.10 release also provides improvements for 3G and 4G system designers:

- W1910 LTE baseband library has been updated to 3GPP Release 9.1.0 and can now auto-generate setup files for Agilent's 89600 VSA software.
- W1916 3G baseband library now supports HSDPA. Also, a new signal combiner feature provides support for multi-standard radio verification alongside 4G signals.
- W1716 DPD now characterizes power amplifiers from wideband M9392A VSA measurements up to 250 MHz, or from Agilent ADS and GoldenGate simulations.
- Direct integration of the new Agilent Command Expert software connects measurement applications with system design.
- Native 64-bit operation and reduced memory usage on Microsoft Windows® 7.

Additional Information

Agilent's SystemVue 2011.10 is available for download at www.agilent.com/find/eesof-systemvue-latest-downloads. A free, 30-day evaluation is available at www.agilent.com/find/eesof-systemvue-evaluation. An image of SystemVue 2011.10 with its new modules is available at www.agilent.com/find/SystemVue80211ad_images.

About Agilent EEsof EDA Software

Agilent EEsof EDA is the leading supplier of electronic design automation software for microwave, RF, high-frequency, high-speed digital, RF system, electronic system level, circuit, 3-D electromagnetic, physical design and device-modeling applications. More information is available at www.agilent.com/find/eesof .

(Microsoft and Windows are trademarks or registered trademark of Microsoft Corporation in the United States and/or other countries.)
Agilent Technologies Deutschland GmbH
Agilent Technologies Inc. (NYSE: A) is the world's premier measurement company and a technology leader in chemical analysis, life sciences, electronics and communications. The company's 18,700 employees serve customers in more than 100 countries. Agilent had net revenues of $6.6 billion in fiscal 2011. Information about Agilent is available at www.agilent.com.

Press releases you might also be interested in
Weitere Informationen zum Thema "Software":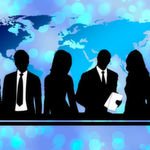 Dropbox Business macht Schluss mit begrenztem Speicherplatz
So­bald Mit­ar­bei­ter an­fan­gen, Da­tei­en für ein gan­zes Team frei­zu­ge­ben, kön­nen vie­le Te­ra­by­te an Da­ten an­fal­len, mit de­nen her­kömm­li­che Lap­top-Fest­plat­ten kaum um­ge­hen kön­nen.
Weiterlesen