Agilent Technologies Introduces Flash Programming on its Medalist In-Circuit Test Platform
SANTA CLARA, Calif.

, (PresseBox) -
Agilent Technologies Inc. (NYSE: A) today introduced flash programming capabilities on its industryleading Medalist i3070 Series 5 incircuit test (ICT) utility card platform. This new highperformance, insystem programming (ISP) capability reduces cost of test while enabling fast and flexible code and design changes. Flash programming is enabled by plugging programming cards into the Agilent Medalist i3070 Series 5 utility card -- no test fixture is required. Manufacturers now can combine flash programming and incircuit test into a single footprint, saving time, space and money.

Additional benefits include:

- lower capital equipment cost because manufacturers can leverage their Agilent Medalist i3070 Series 5 for this additional capability;
- increased speed for flash programming compared with conventional fixturebased ISP on the older incircuit test systems;
- increased flexibility for code or engineering changes, even during advanced stages of design and production;
- less damage to devices due to reduced handling; and
- reduction in inventory of preprogrammed devices.

"Agilent is committed to helping our board test customers reduce their cost of test and maximize their ROIC through new technologies and capabilities," said Daniel Mak, vice president and general manager of Agilent's Measurement Systems Division. "The new flash programming capability for Agilent's Medalist series is another example of this commitment."

Instead of buying preprogrammed chips, manufacturers now can have higherspeed flash memory and microcontroller unit chips on their own ICT system's production line. In addition, because the new testerbased Agilent ISP flash solution doesn't rely on fixtures, implementation and debugging is much easier.

Agilent has partnered with programming vendors, including Essepie S.R.L., SMH Technologies S.R.L., and Xeltek., to provide a wide range of supported flash device protocols and extensive device coverage.

Additional information

The Medalist i3070 Series 5 ICT system addresses a broad array of incircuit and functional test needs, including IEEE1149.6 boundaryscan standard testing and limitedaccess test applications for highly complex and smallfootprint boards in sophisticated consumer electronics, data communication, automotive, aerospace and defense, and medical applications. The test system has been able to test lowvoltage components reliably since the introduction of the 3070.

The new flash programming capability, enabled through the Agilent Utility Card, is available today. For more information, visit: www.agilent.com/find/utility.

For more details on Agilent's Medalist i3070 Series 5 ICT system, visit www.agilent.com/find/i3070.

For more information about Agilent's complete suite of incircuit test solutions, visit ww.agilent.com/find/ict. A photo of the i3070 Series 5 is available at www.agilent.com/find/Series5_images.
Agilent Technologies Deutschland GmbH
Agilent Technologies Inc. (NYSE: A) is the world's premier measurement company and a technology leader in communications, electronics, life sciences and chemical analysis. The company's 17,000 employees serve customers in more than 110 countries. Agilent had net revenues of $4.5 billion in fiscal 2009. Information about Agilent is available on the Web at www.agilent.com.

Press releases you might also be interested in
Weitere Informationen zum Thema "Elektrotechnik":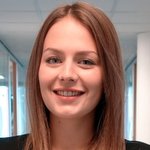 So steigert Predictive Maintenance die Produktivität
Die Pro­duk­ti­ons­hal­len von Groß­un­ter­neh­men sind nicht sel­ten mit An­la­gen und Ma­schi­nen im Wert von meh­re­ren Mil­lio­nen Eu­ro ge­füllt – In­ves­ti­tio­nen, die durch­aus als st­ra­te­gi­sche Er­folgs­fak­to­ren zäh­len. Da­mit sich die­se im vol­lem Um­fang aus­zah­len, ist es ent­schei­dend, Still­stand­zei­ten zu ver­mei­den, denn nur ei­ne ar­bei­ten­de An­la­ge ist pro­duk­tiv. Um dies zu ge­währ­leis­ten ge­winnt Pre­dic­ti­ve Main­tenan­ce, die vor­aus­schau­en­de War­tung, im­mer wei­ter an Be­deu­tung.
Weiterlesen