Agilent Technologies Enhances VEE Test and Measurement Software for Simplified Programming and Greater Ease of Use
Santa Clara, Calif.

, (PresseBox) -
Agilent Technologies Inc. (NYSE: A) introduced the enhanced version of Agilent VEE, an interactive graphical programming application for test and measurement. Enhancements include greater compatibility with the latest Agilent instruments, faster data analysis and a more versatile user experience.

Agilent VEE 9.3 provides new sample programs with simple VEE programming for Agilent instruments, including the Agilent 33500 Series function/arbitrary waveform generator, 34411A digital multimeter and InfiniiVision 2000X/3000X/5000/6000/7000 series DSO or MSO oscilloscopes. VEE 9.3 supports the industry's latest operating systems, including Windows® 7.

VEE 9.3 offers an intuitive interface for data analysis with the General and USB Modular DAQ vTools. General vTools supports simple trending data analysis, statistical filters and data scaling, charting and graphing. It also contains components such as averaging and marker lookup, features that help engineers, educators and researchers complete measurement tasks and analysis quickly. The USB Modular DAQ vTools offers easier USB modular data acquisition hardware connectivity, configuration and acquisition in VEE development functionality. This vTools is compatible with files generated from Agilent Measurement Manager software.

Both vTools are new supplementary toolboxes that complement VEE 9.3 and can be downloaded at no additional cost to the software. Current Agilent VEE 9.2 users can upgrade their VEE software to VEE 9.3 for free by visiting www.agilent.com/find/vee_download.

"Agilent is committed to helping our customers test and measure more efficiently," said Ee Huei Sin, vice president, Agilent's Basic Instruments Division. "The release of VEE 9.3 continues to fulfill our goal of simplifying those tasks."

About Agilent VEE

Agilent VEE is interactive software for testing and advanced analysis. Through the simple assembly of task-oriented building blocks - measurement, analysis and programming - Agilent VEE provides rapid feedback about product and process performance. Its built-in MATLAB analysis and visualization functions provide additional insights.

The software is available in three versions: Agilent VEE Pro, Agilent VEE Education and Agilent VEE Student. As the names suggest, Agilent VEE Education and Agilent VEE Student address the needs of academic users.

About Agilent Technologies' Low-Cost Instruments

An increasing number of field engineers and technicians worldwide are asking for measurement instruments that can be easily transported for installation and maintenance activities. To meet these needs, instruments must have three key attributes: mobility, accuracy and affordability.

Agilent's low-cost instrument initiative is focused on providing high-value test equipment in these key areas. Products include bench, handheld and modular devices such as basic power supplies, benchtop and handheld digital multimeters, handheld oscilloscopes, USB data acquisition devices, display testers, Agilent VEE software, and connectivity gateways.

More information about Agilent LCI is available at www.agilent.com/find/lci_backgrounder.
Agilent Technologies Deutschland GmbH
Agilent Technologies Inc. (NYSE: A) is the world's premier measurement company and a technology leader in chemical analysis, life sciences, electronics and communications. The company's 18,500 employees serve customers in more than 100 countries. Agilent had net revenues of $5.4 billion in fiscal 2010. Information about Agilent is available at www.agilent.com.

Press releases you might also be interested in
Weitere Informationen zum Thema "Software":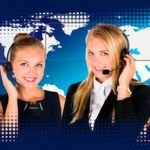 Vom Dreiklang von Compliance, ITSM und DSGVO
Am 25. Mai 2018 ist es so weit: Die zwei­jäh­ri­ge Über­gangs­zeit der EU-Da­ten­schutz-Grund­ver­ord­nung (EU-DSG­VO) en­det und das Ge­setz tritt mit al­len Kon­se­qu­en­zen in Kraft. Das stellt Un­ter­neh­men je­der Grö­ß­en­ord­nung vor enor­me Her­aus­for­de­run­gen. So ver­langt die Ver­ord­nung eu­ro­pa­weit von al­len Be­trie­ben, sämt­li­che Ge­schäft­s­pro­zes­se kon­ti­nu­ier­lich zu über­prü­fen und zu ak­tua­li­sie­ren, die mit der Ver­ar­bei­tung per­so­nen­be­zo­ge­ner Da­ten zu tun ha­ben.
Weiterlesen