Advantest Targets Automotive and Heavy Machinery Markets with Services for After-Treatment System Analysis of Diesel Emissions
Proprietary 3D terahertz wave imaging analysis technology enables path to higher performance and safer air quality
Munich, Germany

, (PresseBox) -
Advantest Corporation launched a new solutions service business for diesel emissions after-treatment analysis that relies on the proprietary technology used in its TAS7000 terahertz (THz) wave 3D imaging analysis system. The new business avails remote services for engineering and analysis of exhaust particulate matter to manufacturers of diesel engines, enabling a higher level of emissions after-treatment system development, as well as performance evaluations of the Diesel Particulate Filters (DPFs) and catalyst products used by the automotive and heavy machinery industries.

In September 2009, Advantest announced that it had successfully developed the TAS7000, the world's first terahertz (THz = 10/12 Hz) wave 3D imaging system. The system, which relies upon Advantest's proprietary THz wave technology and performs non-destructive 3D analysis and inspection, was the first product to be offered within the framework of the company's New Concept Product Initiative, a cornerstone of its new business strategy. Since that time, the company has successfully introduced the TAS7500, for pharmaceutical drug analysis, and anticipates future applications for THz wave technology, in such fields as industrial materials, medicine, biotechnology and security.

By utilizing this expertise Advantest further developed new applications, in addition to device sales. Advantest offers an analysis solution service for the automotive and heavy machinery market. Going forward we will combine the THz wave technology with our other analysis and testing technology to offer solutions tailored to each field, and meet the analysis and testing needs of a variety of customers.

Background

Regulators around the globe are increasingly placing tighter controls on exhaust emissions from diesel-powered vehicles, as substances such as nitrous oxides (NOx) and particulate matter (PM) generated by internal combustion engines are known contributors to atmospheric pollution and health problems. To help manufacturers of diesel engines comply with these new regulations, Advantest has applied its proprietary THz wave technology to the design and development of an after-treatment system that performs non-destructive 3D analysis and inspection of the PM deposited by exhaust gas in DPFs. A non-destructive analysis tool effective in design and development relating to engine control, catalysts, DPFs and exhaust flow, Advantest's TAS7000 imaging analysis system has demonstrated the ability to optimize the DPF performance for cleaner diesel engines and reduced emissions, leading to better fuel economy, higher after-treatment system performance and cost reductions. Advantest expects that by incorporating a customized, high-level, consignment-based analysis and engineering solution-set into its product and service offerings, many more customers can benefit from its non-destructive analysis technology, to improve their emissions after-treatment system design, development and evaluation.

Overview of Solutions Services

1. Analysis Services
Measurement and analysis of the customers' samples are performed on the TAS7000. Qualitative and quantitative results as well as comprehensive data analysis, including trend and statistical analysis are provided. Also available is catalyst/DPF reliability evaluation for test vehicles.

2. Remote Services
On-line, interactive analysis, support and report preparation available 24 hours a day, with 2D/3D images and customized engineering reports accessible via the Web. Remote access also enables interactive support to customer's engineers by connecting on line to customer's TAS7000 systems.

3. Engineering Services
Comprehensive analysis consultation for evaluation and production processes is available.

*Post-Use Evaluation
Analysis of DPFs and catalysts, post use. In addition to the analysis of soot, ash, etc., the TAS7000 system also isolates the causes of defects through multifaceted analyses such as measurement of the differential pressure.

*After-treatment System Analysis
Evaluation of soot deposits and the adequacy of forced regeneration, which influence reliability and fuel consumption of after-treatment systems.

[1] Forced regeneration: Involves temporarily raising the internal temperature of a DPF to a sufficient level to eliminate particulate matter deposited in the filter via oxidization

Note: All information supplied in this release is correct at the time of publication, but may be subject to change.
Advantest Europe GmbH
A world-class technology company, Advantest is the leading producer of automatic test equipment (ATE) for the semiconductor industry and a premier manufacturer of measuring instruments used in the design and production of electronic instruments and systems. Its leading-edge systems and products are integrated into the most advanced semiconductor production lines in the world. The company also focuses on R&D for emerging markets that benefit from advancements in nanotech and terahertz technologies, and has recently introduced critical dimension scanning electron microscopes essential to photomask manufacturing, as well as a groundbreaking 3D imaging and analysis tool. Founded in Tokyo in 1954, Advantest established its first subsidiary in 1982, in the USA, and now has subsidiaries worldwide. More information is available at www.advantest.de.
Press releases you might also be interested in
Weitere Informationen zum Thema "Produktionstechnik":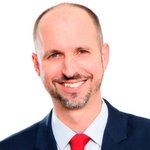 Blockchain-Technologietrends 2018
In den Be­rei­chen Smart Ho­me, Smart Ci­ty und In­du­s­trial-IoT stellt die Ver­wal­tung der Da­ten­men­gen vie­le Un­ter­neh­men und In­sti­tu­tio­nen vor gro­ße Her­aus­for­de­run­gen.
Weiterlesen