Advantest Introduces T2000 8-Gbps Digital Module for High-Speed Testing of SoCs with Serial, Parallel or Memory Interfaces
Versatile New Test Instrument Reduces Costs and Speeds Time to Market for New ICs
Munich, Germany

, (PresseBox) -
Leading semiconductor test equipment supplier Advantest Corporation has introduced its new T2000 8GDM to address the test requirements of system-on-chip (SoC) devices with high-speed serial, parallel and memory interfaces such as PCI-Express and double data rate (DDR) connections. The new module will be featured in Advantest's exhibit (booth #8C-901 in Hall 8) at the SEMICON Japan trade show, December 5-7 in Makuhari Messe in the Chiba prefecture.

The T2000 8GDM has the versatility to test a wide range of SoC interfaces while operating at data rates up to 8 Gbps. Key capabilities include clock and data recovery (CDR), jitter injection, I/O dead band cancellation and multi-strobe operation. The module is available in an Enhanced Performance Package (EPP) capable of functional test abstraction (FTA), which can further shorten cycle times and streamline debugging.

"With its higher density and performance, our new T2000 8GDM positions us to capture even more market share in testing complex SoC devices with high-speed interfaces in multi-time domains," said Dr. Toshiyuki Okayasu, executive officer and executive vice president of the SoC Test Business Group at Advantest Corporation." Both the FTA and EPP features enable system-level functional testing of these targeted semiconductors."

Advantest's module and tester designs are not only high performance, but also reduce test costs and time to market with high-throughput, multi-user environments and concurrent test capabilities - all key performance attributes for overseas production facilities.

All information supplied in this release is correct at the time of publication, but may be subject to change.
Advantest Europe GmbH
A world-class technology company, Advantest is the leading producer of automatic test equipment (ATE) for the semiconductor industry and a premier manufacturer of measuring instruments. Its leading-edge products are integrated into the most advanced semiconductor production lines in the world. The company also focuses on R&D for emerging markets that benefit from advancements in nanotech and terahertz technologies, and has introduced multi-vision metrology scanning electron microscopes essential to photo mask manufacturing, and 3D imaging analysis tools to the pharmaceutical and transportation industries. Founded in Tokyo in 1954, Advantest established its first subsidiary in 1982, in the USA, and now has subsidiaries worldwide. More information is available at www.advantest.de.

Press releases you might also be interested in
Weitere Informationen zum Thema "Elektrotechnik":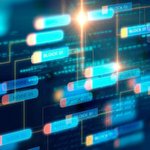 Blockchain wird 2018 das IoT revolutionieren
Nach Ein­schät­zung des eco-Ver­bands wird 2018 ein "ech­tes" Block­chain-Jahr. Die Zahl der kon­k­re­ten Bu­si­ness-An­wen­dun­gen wächst ste­tig. Neue Block­chain-Kon­zep­te wie Ethe­re­um oder Hy­per­led­ger Fa­bric sor­gen für mehr Per­for­man­ce und kom­men so dem In­ter­net der Din­ge (IoT) zu­gu­te.
Weiterlesen